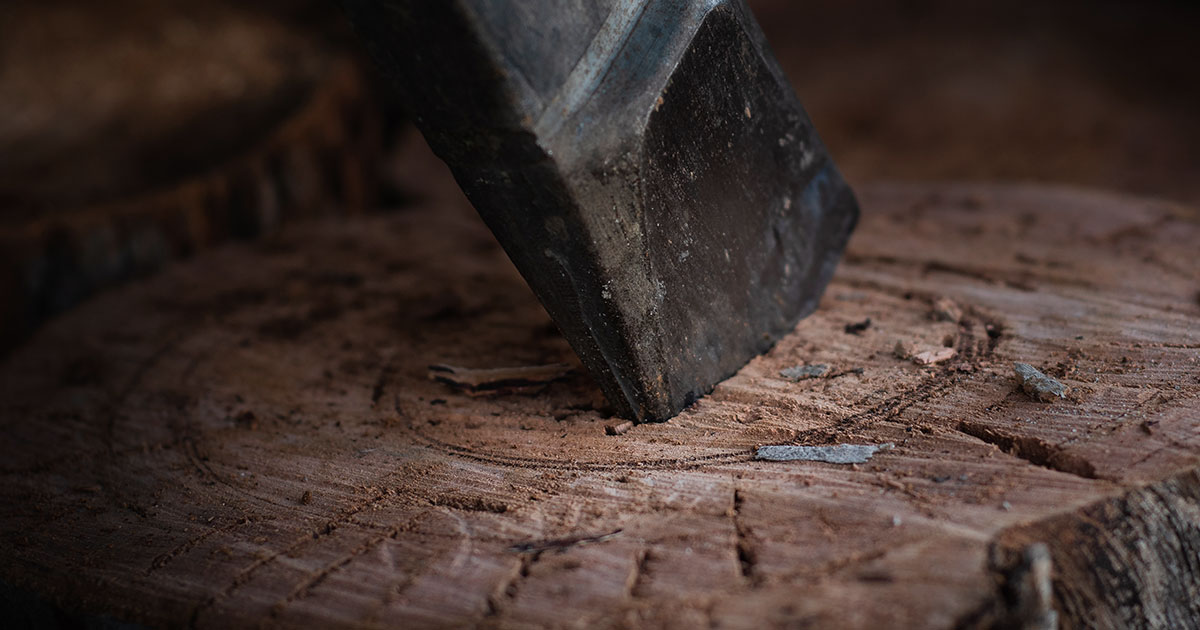 'Joshua and Zeke'
             Joshua and Zeke walked through the moist leaves. Their boots made the muffled sound of newspaper crumbling, and the air swirled with tiny fragments of fermented undergrowth, sweet smelling and pungent.
            "I love the smell of autumn," Joshua said.
            "I know," Zeke answered. He stopped. "Here's a good one."
            Joshua gazed at the gray tree, fallen onto the ground, ten or eleven inches thick, fourteen, fifteen feet long.
            "Yeah, Zeke. It looks fine."
            Zeke folded his coat and laid it on a stone. Joshua draped his over the wiry branches of a wild raspberry bush.
            Zeke spit into his right hand, rubbed his palms together, and grabbed the ax handle. He stepped to the tree and swung. The ax head thudded into the wood and slit the gray skin.
            "How many years we been makin' wood together?" Zeke asked.
            Joshua walked to the other side of the tree, spit hard into his hand, rubbed the spit on the ax handle, and put his foot on the log, next to Zeke's ax.
            "Since boys, Zeke," Joshua said, and finally, he looked into Zeke's eyes. "I loved your sister, you know."
            "I know, Josh. Jesus, don't you think I know?"
            Zeke pulled the ax from the wood, raised it high, and slammed the head into the meat at an angle opposite to his first stroke, causing a chip to fly. He lifted the ax again, stretched his whole body, and slammed it into the tree again.
            "I know you loved her, Josh. Ain't I your best friend? Wasn't she my sister?"
            Joshua spit into his hand again, and in slow rhythm swung the ax to the left of Zeke's cut.
            Zeke, left. Josh, right. Back and forth.
            Sweat eased from Joshua's forehead. With no disruption to the rhythm, he said, "It don't seem fair you're the one's got to do it. But I guess if it's got to be done, I'd rather it's you."
            "I got no choice, Josh," Zeke said. He slammed the ax head into the fallen tree. Pulled it out, slammed it again. "I got no choice." He stopped swinging. "When you married her, she become your responsibility. That's how things is with us. And you let her die. Ain't no blame, Joshua. Just how things is."
            "I know, Zeke. Truly, I know."
            Joshua lowered his ax head to the ground and let go of the handle. It tottered, then fell backwards, disturbing fallen leaves. It found its place and stayed.
            Joshua, quietly, peacefully, knelt in the moist, comfortable leaves. He laid his head across the fallen tree so that his neck met the cut area the men had prepared.
            "Do it," he said and closed his eyes.
            Zeke raised his ax full into the shadows, high against the clouds, with the vicious strength of tradition. And then he slammed the ax sweetly and cleanly.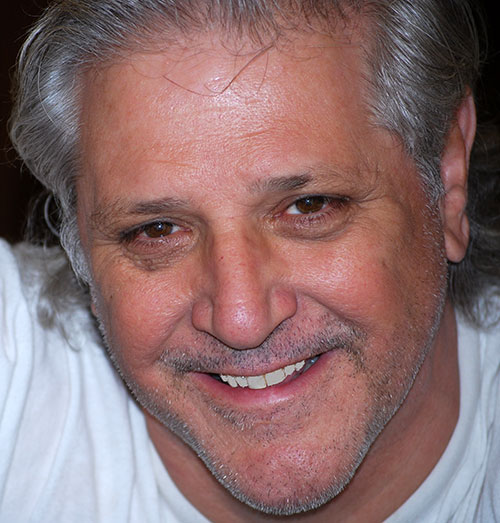 Thom Brucie's books include the novels, Weapons of Cain and Children of Slate; a book of short stories, Still Waters: Five Stories; and two chapbooks of poems:  Moments Around the Campfire with A Vietnam Vet and Apprentice Lessons. He has been nominated twice for the Pushcart Prize, and his short stories and poems have appeared in a variety of journals including The San Joaquin Review, Cappers, The Southwestern Review, Pacific Review, Wilderness House Literary Review, North Atlantic Review, and many others. Dr. Brucie is Professor of English at South Georgia State College.
ThomBrucie.com