Give Me Silence
when nights are long
and there is too much time to remember
tear-fed rain-cold roots slide tangled through the dark
and forgotten words dance to an awkward rhythm
you will never understand
do not disturb me
do not distract me
with your promises of light
with your blank reassurances
and your tarnished concern
you do not know
what grows in the dark
while I weep
I am gathering strength for the spring
for cold airshock and blades of light
for the stretching and tearing
of what was folded
what was hidden
what was safe
so give me silence and time to grow
winter is my womb
my hiding place
soil that chokes your dead feeds the dreamer
and foot-printed snow is the blanket that guards
my time numbed worm-wrapped sleep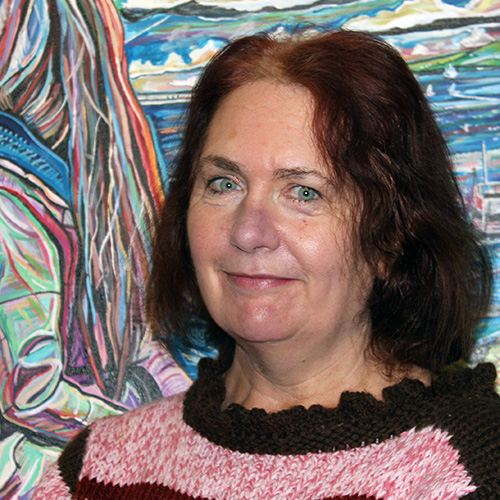 Karen Ankers lives in Anglesey, North Wales, where she draws inspiration for her writing from the landscape and from Wales' mythic tradition.  As well as poetry, she writes one act plays, in which she tries to give a voice to those usually ignored and unheard.  These have been performed in the UK, America, Australia and Malaysia.  Her first novel, The Crossing Place, will be published in January 2018.
DEAR READER
At The Wild Word we are proud to present some of the best online writing around, as well as being a platform for new and emerging writers and artists.
As a non-profit, the entire site is a labour of love.
If you have read the work in The Wild Word and like what we do, please put something in our tip jar to keep this amazing platform alive.
THANK YOU FOR YOUR SUPPORT!