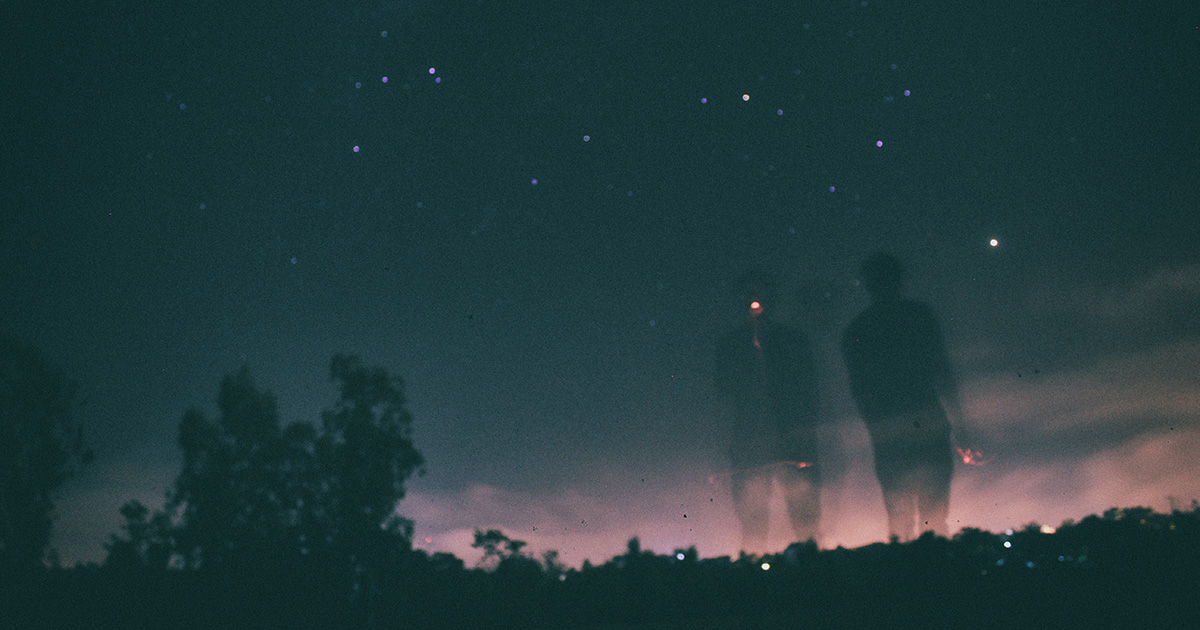 Ouija Wine
I'm getting a D,
I'm getting sour sips at the coffeepot,
I'm getting a Dave.
Anyone know a Dave?
I'm getting piquant notes of chlorine.
Did Dave drown or like swimming baths?
I'm getting a cloying sense of desperation and regret,
Facsimile paper and a strong uvula response to carbon paper
And fingerprints.
Yes, a robust, deep squall of octopus and calamari,
18-30 holidays, full English breakfasts and verdigris,
And an allergic reaction to Pina Colada and pork medallion
And the theme of Only Fools and Horses – he was a fan, wasn't he?
I'm getting a glottal stop;
No, a sibilance.
A Sam? A Stan?
Stanley was his middle name
Or a friend of the family or a football team or commercial –
It's a commercial isn't it? He used to watch telly, didn't he?
I'm getting a strong odour of cat vomit and tears.
He was an ex-pat. Somewhere without UK extradition orders.
I can smell strong bituminous tones and tar moles.
He liked a good Guinness or peaty whisky,
You associate that strongly with him,
Don't you? Coal, firedamp and saltpetre
And a snifter of cherry brandy and Lucozade –
He had his arm in a cast, at some point in his life;
You might not be aware, but he did, didn't he? He did. Broke a metacarpal
Like promises, birthday cards like the end of Psycho,
A cross fade to a memento mori,
Some sort of unfathomable quadratic equation,
And Bobby, bobby's hats and streakers, double-backed bacon
And streaky backed plastic or blue movie starring a Peter. He was Danish?
That's another advert, isn't it? Or the Match of the Day.
He liked football:
Saturday mornings,
Urgency and grass stains,
Jumpers for goalposts,
Mud, Persil, blood oranges, iodine
And hastily enforced secrets,
A lingering aftertaste of fool's gold firedamp,
The sweet tang of tea lights and pig's trotters, Skol,
All mashed with ground glass,
Dredged tambourines and Our Lord's Prayer.
I feel a lot of weight bearing down on me when I think of Dave –
Marsh gas and dermatitis with a definite whiff of brine. Was he an avid swimmer?
Yes, a strong, salty crispness relieved by an undercurrent of shame and night terrors –
He was your uncle, wasn't he? Damp dog at the back of the throat
And a three wheeler van full of Dalmatian puppies.
Though the puppies could be smudged fingerprints
Seen close up. Resistance now again and a glottal stop
And a copper tang like a choking penny gagging at the back of the throat,
And a nosebleed sluiced through with oysters and Reyes solution.
Is any of this making sense?
He's fading now.
What's that, Dave?
He says not to worry.
He's waiting for you.
Chris Stewart plays the Cheltenham Literary Festival in 2017.  He was longlisted for the CYCLOP International Videopoetry Contest 2015. He's performed at the Edinburgh Fringe and toured in association with Apples and Snakes on Public Address II. His poems and stories appear or are forthcoming  in a variety of magazines including The Wrong Quarterly, The Atticus Review, the international annual The Careless Embrace of the Boneshaker by New York publishers Great Weather For MEDIA, Freak Circus, The Machinery, and Outdoor Photography. He's anthologised in Break-Out (Ek Zuban, 2013). Tweet him @SideBurnedPoet.  Find his award-winning filmpoems here: www.youtube.com/zorki28