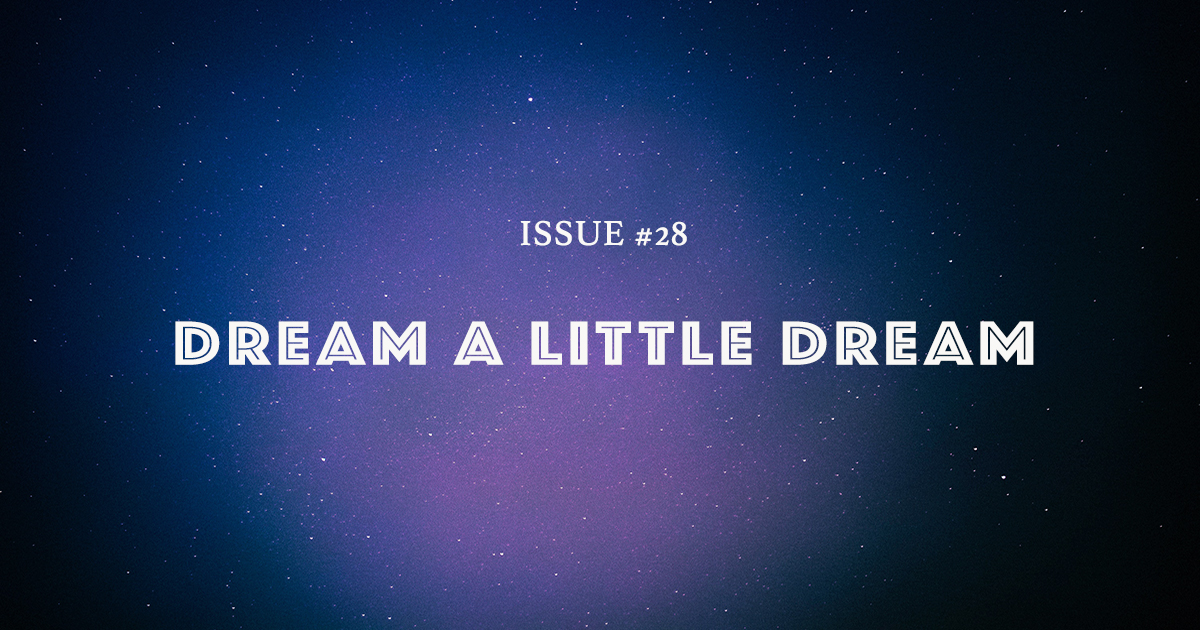 WELCOME TO THE WILD WORD MAGAZINE
In this month's issue we explore the theme DREAM A LITTLE DREAM.
We have our usual mix of politics, fiction, poetry, and some of the best writing around.
DREAM A LITTLE DREAM – escape, love, visions, nightmares – just some of the thoughts from our contributors this month.
The pieces within this issue are inspiring, moving, thought-provoking, beautiful and sad.
We are so proud of this creative collection and hope you enjoy it.
★ ★ ★ ★
FOUNDER and EDITOR: Kusi Okamura
editor@thewildword.com
ASSOCIATE EDITOR/FICTION EDITOR: Erin O'Loughlin
POETRY EDITOR: Cameron Wilson