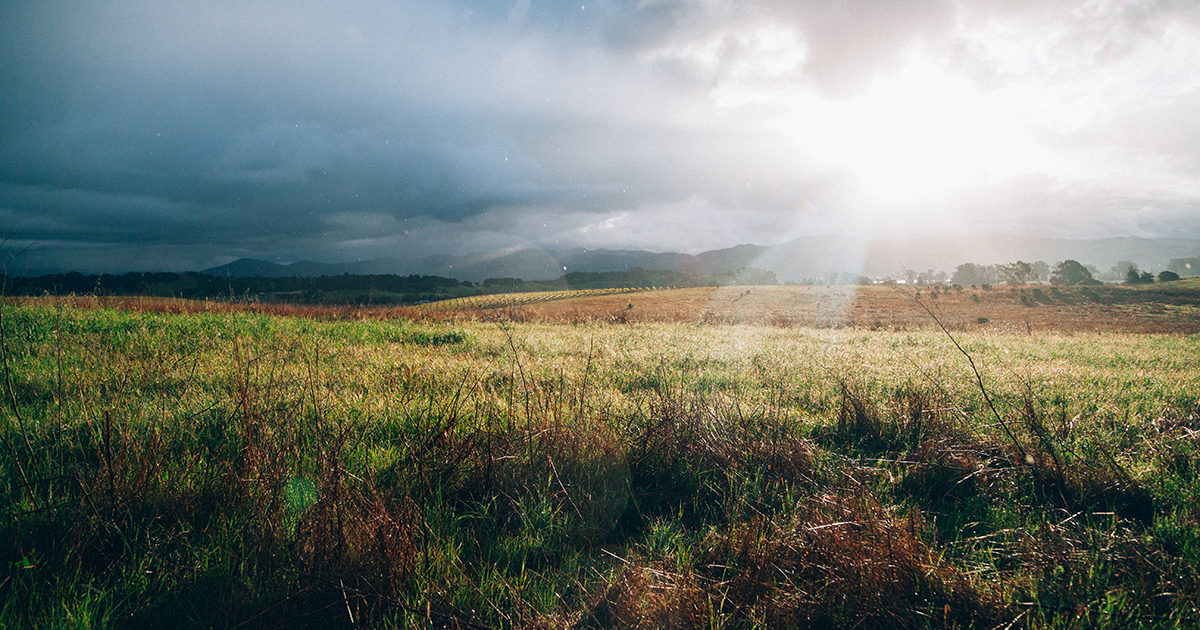 LIFE WITH A CANDLE
I want to marry this field
Truly and simply
With its wings curving the corners
And its smoothness stunning my knees
All of my heart is here far around me
And there's humming and leaning –
Even the trifling breeze
I want this field for my living
To vow to its edges
That nothing comes true
Without greening
Nothing seems as bold as my longings
Except sloping
Nothing wakes on my shoulder
But rustling
I hope the strangest hopes in this field
Ever bending
From here
I know that this much of my all is clear –
Before there were hills
Or even eyes to up over
There was a distance beyond us
A long far away that can never come near
There was wishing
I want to carry this field
In my arms
By its being
To a maybe that's certain
So our future can flicker on grasses
And our children will wave from the clouds.
This poem first appeared in Innisfree.
CUFF
The last thing I was was bad
And the next thing I'll be is worse
I'm foregone and predestined
Like rusted scissors
So it doesn't matter if start stops
Or girls boy
I'm natively wrong
And my punishment is
To have a string run from
My mouth up to the very sky
So that I have no secrets at all and
So that I really do know better
My idea of perfect is confusion –
Flies finding a carcass
Lips trying to yell under water
Or gravity crazy mad at its equal
I like messes
And whatever throws a fit
I like mud even up on the ceiling
As I've said
Just give me one good reason
Why I shouldn't enjoy fumes or snakes
Or anything that's out of control
Tell me why disaster shouldn't be a friend
You see here's what it really comes down to –
My dead is better than yours
And I'll bet the whole stash on it
Even as all of the big brown cows
Go floating down by us
In the river.
This poem first appeared in Rhino.
BOY HOWDY
Modern life hurts me –
Would that I could die in the arms
Of seed catalogues
Or turn over in a bed and feel
Snow coming in the window
My father taught me to wave at life from
Cherished corners
His coat pockets were really my teenage years
Carry on is how I feel now –
So may these lines become as strikingly handsome
As hands on shoulders
May they cause strangers to look up again and again
May the hope in these lines age well like chewed pencils
Or turn into stale crumbs
That birds will fight over.
This poem first appeared in Broadkill Review.
All for One
What commons us to rally?  What pulls our many strings together?  What's me that's also you?   All for One is a call, a rouse, a deep instinct to lend a hand and heart.  It also conveys time; it spotlights the spirit of our forebears as they struggled alone and together to move ahead.  And, it implies that we are more when arm-in-arm than when standing alone.  Its neighbor—and One for All—echoes this power of offering up, of joining in, and of seeking oneself in the collective.
So, how does an All for One approach in poetry call us?  For me, the notion of shoulder-to-shoulder speaks directly to the amazing influence we have on each other as poets.  How your work shapes mine.  And, how time doesn't matter at all—we stand alongside and are so remarkably shaped by all of those who have gone before.
What do you think?  How does All for One beckon you?
If it helps, here's are a couple of prompting questions—What would a poem that begins with you alone but ends with an All for One point of view contain in its middle?  Or, can you imagine a cause, a challenge, a wonderful joy that needs our "one another?"  If so, write it.
My thanks to The Wild Word Founder and Editor, Kusi Okamura, for this chance to serve as an online Artist in Residence.  Over the coming month, I hope to learn from readers like you about the theme of All for One, your current imagination, and how The Wild Word site helps.  I also hope to write some new things with both my thoughts and yours in mind—and to share rough drafts that may result.
Most important of all, I hope we journey for a little way together.  And, that we take the chance to reckon, to enjoy some brights and some news.  And that we grin—most of all, that we grin.
Thanks,
Hiram Larew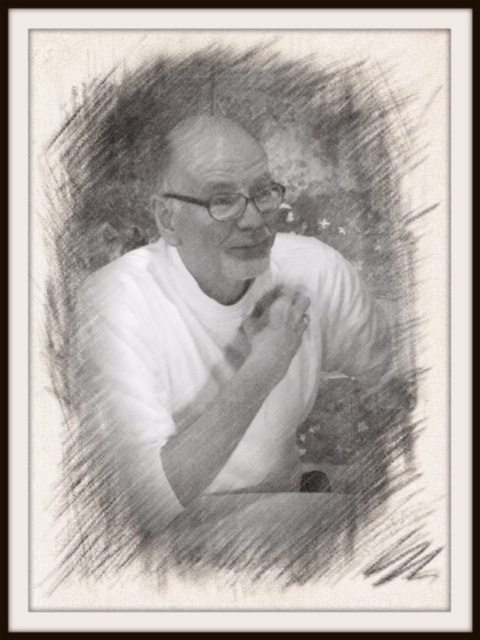 Hiram Larew is in wicked love with poetry.  His work has appeared in​ journals and collections, most recently, Amsterdam Quarterly, vox poetica, Honest Ulsterman, Little Patuxent Review, FORTH, Viator and Every Day Poems.  Nominated for four Pushcarts, he organizes poetry events, activities and conclaves that showcase wide poetic diversity and insights.  A global food security specialist by training, he lives in Maryland, USA. See his page on Facebook.