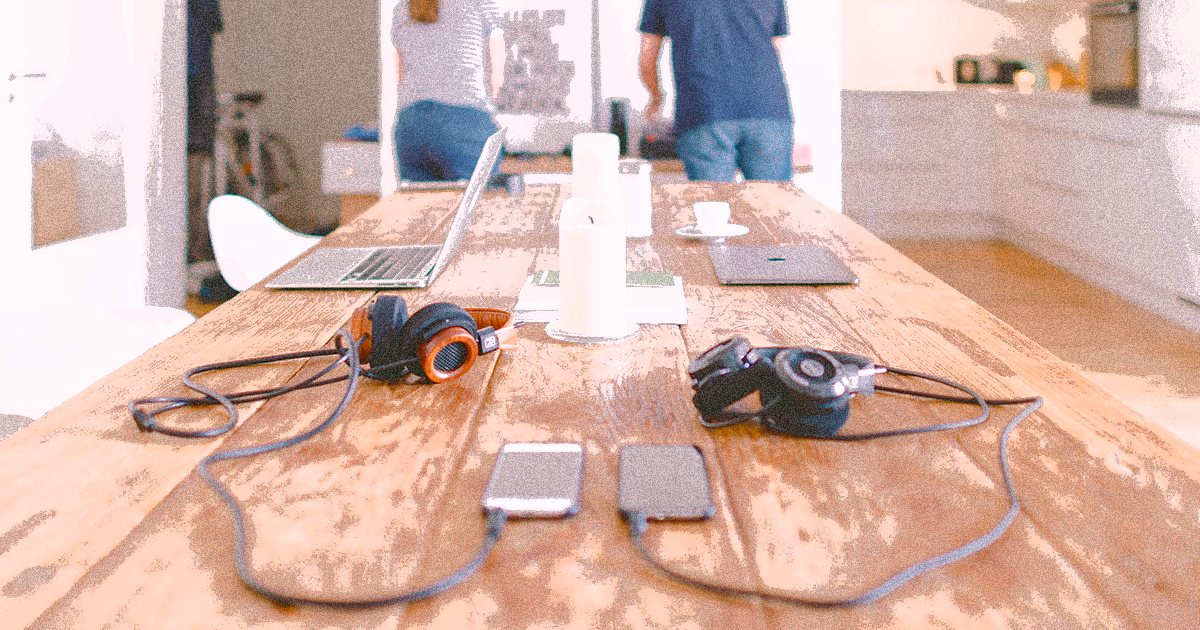 By Sharon Murphy
Think you're not into tech? I bet you are. Did you enjoy a hot or cold beverage with breakfast this morning? Did your water come from a municipal treatment plant, or in a plastic bottle having been welled from a pure mountain source, flown to an international distribution hub, shipped to local shops, and sold via an electronic till? Did you listen to the news on the radio, or read the paper while you drank? Maybe you read selected highlights from the online feeds of three different international papers on a tablet before you even dressed for the day. Data gathered by satellites and processed by supercomputers will have informed the weather forecast you checked, which in turn influenced your decision on footwear: the impact-absorbing waterproof boots maybe, or the ergonomic sandals that improve posture and gait.
Tech. It's everywhere. I embrace it.
As a technical writer, I am privileged to get an insider view of many of the hardware and software systems that underlie our daily lives, so I may be more aware of how pervasive technology is than many. I rely on it every day to manage my home, to do my work, to move around my city, to manage my health and wellbeing, and to provide entertainment. I suspect you do too, whether you realise it or not.
I studied science in college and met my future husband in a physics lab. We shared an enthusiasm for keeping up with innovations in science and computers, geeking out over new gadgets, and travelling to science-related museums and sites in Europe and America. When we got engaged, we eschewed the tradition of a diamond ring, and exchanged more practical gifts: a silver fob watch and a CyberTool—a version of the Swiss Army Knife that comes with attachments useful for computer hardware maintenance. Our wedding bands look identical, but mine is titanium and his is tungsten: their different densities means that mine is light as a feather and his is surprisingly heavy.
When we married and started a family, we used websites, spreadsheets, and apps, to track pregnancies, filter potential baby names, and to keep track of the endless feeds and nappy changes. My husband was with me when I went into labour with our second son. He used an app to monitor my contractions, so he could accurately report exact frequency and duration to the midwife, who arranged immediate transfer to a delivery room where I gave birth less than an hour later!
At home with our boys, I relearned how to knit and crochet courtesy of YouTube to make baby blankets, hats, and scarves. I used social media on new-fangled smart phones to keep in touch with other parents whose babies' sleep patterns meant they were just waking up and ready to go to the playground as mine were just nodding off and ready to head home. Gadgets like a robot vacuum cleaner and a dishwasher, and new and exciting services like online grocery orders, saved my sanity when there weren't enough hours in the day to "sleep when your baby sleeps". I listened to podcasts and audiobooks while I was crawling around on the floor with my boys, playing with building blocks and toy cars, or when I was too tired to look at printed words once children were put to bed.
Email, and later Facebook, turned out to be an excellent way of taking five minutes to share the latest news on what the kids were doing now with family and friends without having to repeat myself till their cuteness became boring. Social media let me reconnect with school and college friends and to pick up conversations that had been put down 10 or 20 years previously, and kept me in touch with my professional circle when I might otherwise have been out-of-the-loop.
When our kids were old enough to interact with the world, technology provided opportunities for entertainment and education, as well as tools for day-to-day living. We downloaded apps that narrated the children some of their favourite stories with add-on interactivities, so that they could still "read" when life admin meant their parents couldn't fit in another "one more time". They practiced their writing and maths skills through games on smartphones and tablets—far more fun than rote learning. We played electronic games as a family: some involved sitting still and concentrating; some involved getting up and jumping around. Lately, Pokemon Go has taken us out of the house for some really, really long walks, and we've discovered new and interesting places and facts about unknown spots quite close to home courtesy of Pokestops.
We almost never watch TV—why build the family's timetable around someone else's? But the internet is a constant source of fun and interesting things to watch, and these are often the starting points for real world adventures and activities. Watching a short video of YouTuber Cupquake making creeper cookies turned into a two-day kitchen-based activity for all the family.
As for practical, day-to-day uses: I can check five different recipes on the web for the one that matches the combination of ingredients I actually have in stock instead of trekking to the shops for that one missing item according to the book on the shelf. I don't stand at the bus stop in the rain anymore because I can check realtime data via an app before I leave. I have electronic reminders set for putting out the bins, watering the plants, and feeding the goldfish. I download magazines, books, and audiobooks from my library while I drink my Saturday morning coffee in my PJs.
I love technology in all its guises: from essential household gadgets like washing machines and cookers, to cutting-edge internet-of-things gadgets that let you turn on the heating from 5 miles away when the weather unexpectedly turns cold. Technology makes life better: it saves time and lets me and my family spend it in more rewarding ways. Every aspect of my life is touched, and I wouldn't have it any other way.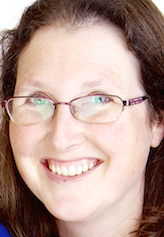 Sharon Murphy is many things: a technical writer, a wife and mother, a gardener, a cook, a chocaholic and a geek, to name but a few. She lives in Dublin, Ireland with her husband and two young sons, who are also many things, depending on the day of the week, the direction of the wind, and the mood of the moment. They make good co-conspirators. Her website is at www.sharonmurphy.com.