NEW IRISH WRITING IN GERMANY AWARD 2018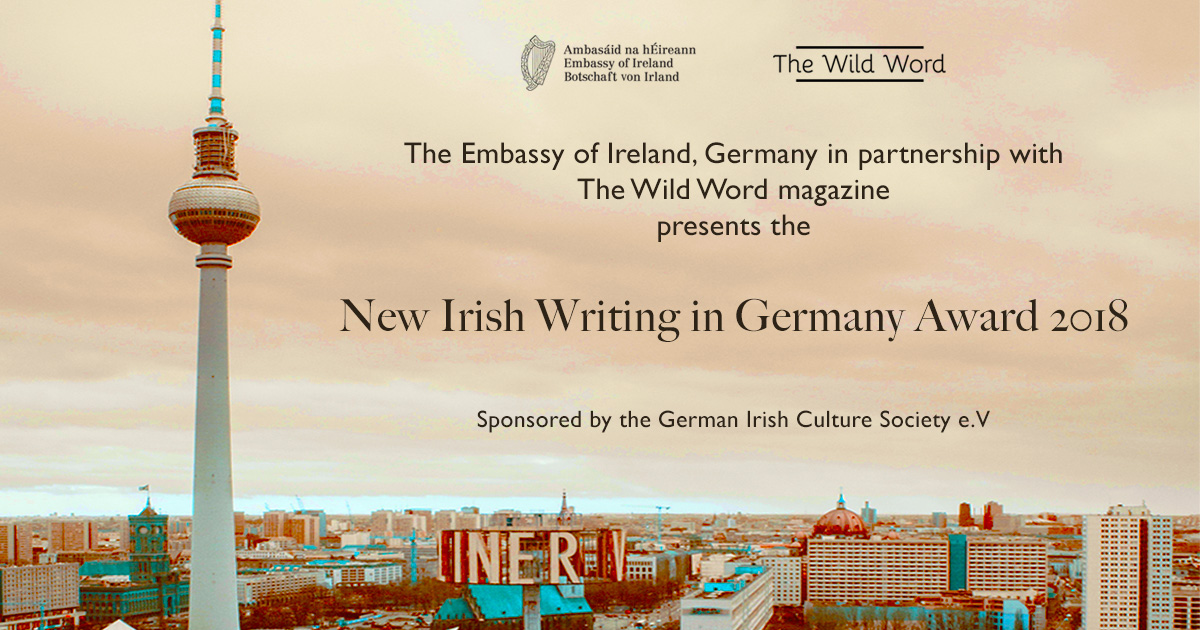 WINNER OF THE NEW IRISH WRITING IN GERMANY AWARD
The Wild Word and The Irish Embassy in Berlin are proud to announce that the winner of the New Irish Writing in Germany Award 2018 is Jo Burns for her poem 'Hard Borders'.
The winner was announced by the Irish ambassador Michael Collins at an award ceremony at the Irish Embassy in Berlin.  All the shortlisted works were read at the event and those shortlisted were published in a special anthology. You can read more about the shortlisted authors below and you can read the winning poem and more about Jo Burns here at The Wild Word. 
Thank again to everyone who entered, our judges, and our partner the Embassy of Ireland, and hearty congratulations to Jo Burns.
Best wishes,
Kusi Okamura, Editor
The Wild Word magazine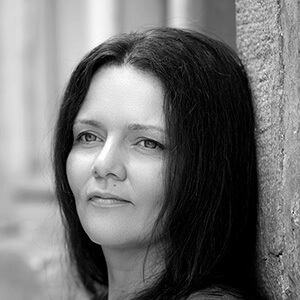 Jo Burns
WINNER OF THE NEW IRISH WRITING IN GERMANY AWARD 2018 FOR 'HARD BORDERS'
Born in Northern Ireland in 1976, Jo Burns has lived in Germany for 18 years. Jo's poetry has been published in Oxford Poetry, Poetry Ireland Review, Southword and The Stinging Fly among others. Jo won the 2017 McClure Poetry Prize (Irish Writers Festival, Los Gatos, CA) and the Magma Poetry Competition 2018. Her first collection White Horses was published by Turas Press, Dublin in November 2018.
Read and hear 'Hard Borders' HERE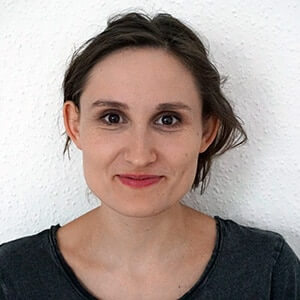 Kate Katharina Ferguson
Shortlisted for 'Emil Anonymous'
Kate Katharina Ferguson was born and raised in Dublin. After studying English Literature and Psychology at Trinity College, she moved to Berlin where she works as a journalist and translator. Her work has appeared in a range of publications both in Ireland and Germany. She blogs regularly at katekatharina.com and is working on her first novel.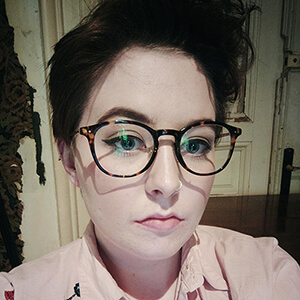 Emma Flynn
Shortlisted for 'The Frogspawn'
Emma Flynn is a queer Irish writer living in Berlin. Her work, both fiction and non-fiction, has appeared in The Cardiff Review, Banshee, Vox, Bustle, and Image, and she reviews for The Stinging Fly and Totally Dublin.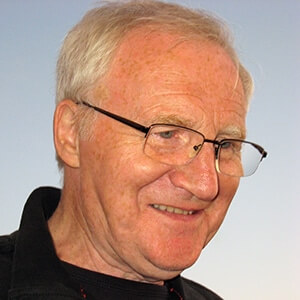 Terry McDonagh
Shortlisted for 'Cill Aodáin'
Terry McDonagh taught creative writing at Hamburg University and was Drama Director at the International School Hamburg. He's published ten poetry collections as well as letters, drama, prose and poetry for young people. His work has been translated into German and Indonesian (Arts Council funded). 2015: shortlisted for Poetry Society National Poetry award and Gregory O'Donoghue poetry prize. 2016: poetry collection, Lady Cassie Peregrina – Arlen House. 2017: included in Fire and Ice 2, Gill Education for Junior Cycle. 2017: poem, UCG by Degrees, included in Galway Poetry Trail on Galway University Campus. 2017: Director of WestWords, Irish literature festival in Hamburg. 2018: his latest poetry collection, Fourth Floor Flat – 44 Cantos, published in September by Arlen House.
Alan Murrin
Shortlisted for 'The Wake'
Alan Murrin is from Donegal. He is a graduate of the prose fiction masters at the University of East Anglia. His work has appeared in The Cardiff Review. He has been shortlisted for the Irish Arts and Writers festival short story contest. He lives in Berlin.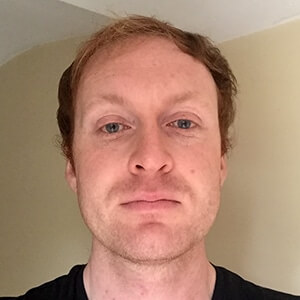 Shane O'Reilly
Shortlisted for 'Boxes of Obsession'
Shane O'Reilly is a freelance writer and editor. His work has appeared in Monocle magazine, Totally Dublin, Cee Cee Berlin, Little White Lies, Enchanting Travel and others. He is also the author of The 500 Hidden Secrets of Dublin. He is currently working on a fictional novel and is enjoying being a very new resident in the city of Berlin.
The Wild Word and The Irish Embassy in Berlin are very pleased to announce the shortlist selection for the New Irish Writing in Germany Award 2018.
All those shortlisted will appear in a special NEW IRISH WRITING IN GERMANY AWARD anthology and will read their work at the prize ceremony at the Embassy of Ireland, Berlin on the 21st of November, as part of the New Irish Creatives Festival. The overall winner will be announced on the night.
So without further ado, in alphabetical order, the shortlist are:
Jo Burns—'Hard Borders' (poem)
Kate Katharina Ferguson—'Emil Anonymous' (short story)
Emma Flynn—'The Frogspawn' (short story)
Terry McDonagh—'Cill Aodáin' (poem)
Alan Murrin—'The Wake' (short story)
Shane O'Reilly—'Boxes of Obsession' (short story)
Members of the public are also welcome to attend the ceremony.  You can reserve your tickets here.
(By attending this event, you agree to be photographed and for your image to be published.)
The Wild Word and The Irish Embassy in Berlin are very pleased to announce the longlist selection for the New Irish Writing in Germany Award 2018.
Due to our commitment to keep the entire judging process anonymous, we cannot publish the authors' names at this point of the process. We invite all authors who submitted to the prize to check here for their story name, but we ask you to QUIETLY bask in the glory for now! Of course, please share the good news with your friends and family, but avoid social media posts and public announcements that may reveal your identity to the judges. For example definitely DO NOT TAG US in any social media posts.
Once the final shortlist and winner has been chosen, all longlisted authors will also be revealed by name.
So, without further ado, and in no particular order…
Hard Borders (poem)
Cill Aodáin (poem)
Untitled (vogelfrei) (poem)
Boxes of Obsession (short story)
The Wake (short story)
Ghosts (short story)
The Frogspawn (short story)
Mr Hammond of New York, Who Must Not Be Molested (short story)
Emil Anonymous (short story)
Greenland (short story)
The White Scarf (short story)
Please send only COMPETITION SUBMISSIONS to the competition@thewildword.com email
For ALL QUERIES AND QUESTIONS contact the editor@thewildword.com email
Closing date for receipt of entries is September 17, 2018 at midnight Berlin time.
The winning entry will receive a cash prize of €250.
Entrants must be 18 years old or over.
The maximum length of submissions is 3,000 words (does not include title), there is no minimum length. Each individual author may only enter one piece of fiction. Please choose your best work. Poetry authors may enter up to three poems, in one submission.
The award is open to Irish citizens living in Germany, and to other German residents with a strong connection to Ireland, defined as having lived there for at least three years. The onus will be on applicants to provide proof of this. All entries must be in English.
Entries must be the work of a sole author, no co-authored texts will be accepted.
Entries will not be returned. Please keep a copy. No corrections or alterations can be made to your submission after receipt of the entry, though the winning, runner-up, and shortlisted entries will be subject to editing before publication.
Entries must be entirely the work of the entrant and must never have been previously published, either in print or online (this includes self-published work, ebooks, magazines, journals, websites, blogs, social-networking sites), or broadcast or won a prize in another writing competition on or before September 17, 2018. Any entry found to have been plagiarized will be disqualified. Simultaneous submissions are not allowed – please do not submit your story elsewhere during the judging period.
Entries will be read and judged anonymously; the entrant's name and contact details should only appear in the entry email and not anywhere on their manuscripts. The manuscripts must be free of all personal information about the author. This includes things like age and address.
Email entries will be acknowledged by email. If an entrant does not receive an email acknowledgement for an online entry they are very welcome to contact competition@thewildword.com to confirm their entry has been received. Contact via email in the first instance is preferable.
The judges' decision is final and no individual correspondence will be entered into. Judges or readers will not comment on individual entries or give feedback on individual entries.
All entrants must agree to have their work published in a special anthology of the eight shortlisted entries in print format, should they be shortlisted, and in the case of the winner, by The Wild Word. Authors will retain worldwide copyright on their work (including film and dramatic rights) but The Wild Word has first publication rights to publish the winning work.
The winning prize will be awarded at a ceremony at the Irish Embassy on the 21st of November. Results of the competition will be posted on The Wild Word website – the long list and short list will be posted on the website, and the final winner will be announced at the prize ceremony.  All those short-listed will be invited to the prize-giving ceremony but travel will be at the applicants' own cost.
Any entrant wishing to withdraw their entry may do so at any time prior to the closing date.
Entry implies an acceptance of all rules, including the right of The Wild Word to publish the winning work. Copyright remains with the author. Entries that fail to comply with the entry rules and requirements may be disqualified.
Sponsored by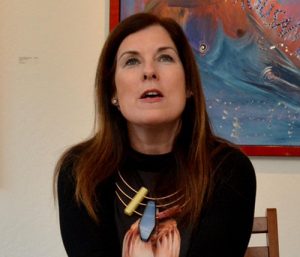 EMER MARTIN—Author of The Cruelty Men

Her first novel Breakfast in Babylon won Book of the Year 1996 in her native Ireland at the prestigious Listowel Writers' Week. Houghton Mifflin released Breakfast in Babylon in the U.S. in 1997. More Bread Or I'll Appear, her second novel was published internationally in 1999.
Emer studied painting in New York and has had two sell-out solo shows of her paintings at the Origin Gallery in Harcourt St, Dublin.
Her third novel Baby Zero, was published in the UK and Ireland March 07, and released in the U.S. 2014. She released her first children's book Why is the Moon Following Me? in 2013. Pooka is a Halloween book for children released in 2016. Her latest children book The Pig who Danced was released in 2017.
She completed her third short film Unaccompanied. She produced Irvine Welsh's directorial debut NUTS in 2007. Emer was awarded the Guggenheim Fellowship in 2000. The Irish Times on her most recent work The Cruelty Men, said "[it] should propel an already proven and prodigious talent to the forefront of contemporary Irish letters."
She now lives between the depths of Silicon Valley, CA and the jungles of Co. Meath, Ireland.
KUSI OKAMURA—Editor of The Wild Word
Kusi Okamura is a writer and founding editor of the Berlin-based magazine The Wild Word. Her work has appeared in The Irish Times, Stinging Fly, Visual Verse and Huffington Post. Her first short story was shortlisted for the Francis MacManus Award and appeared on RTE radio. In previous lives she worked in print and broadcast journalism, but her first love has always been literature and everything to do with books. Originally from Ireland, she now lives with her family in Berlin, Germany.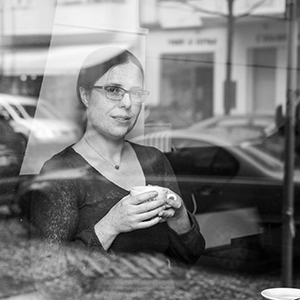 ERIN O'LOUGHLIN—Writer and Associate Editor of the Wild Word

Erin O'Loughlin is a writer, translator and self-confessed foodie. She is also the Associate Editor of The Wild Word. Originally from Australia, she has lived all over the world including Japan, South Africa and Italy. Her work has been published by the Huffington Post, Leopardskin & Limes, Brilliant Flash Fiction, Literally Stories, Visual Verse, Fantasia Divinity and FTB Press.

MAEVE VON HEYNITZ—Deputy Head of Mission, Irish Embassy, Berlin

Maeve von Heynitz is the Deputy Head of Mission at the Embassy of Ireland in Berlin and will represent the Embassy on the judging panel.  She took up her current role in May 2017.  She has been a member of the Irish Foreign Service since 1999 and, in addition to work in Dublin and she has served in Vienna, Tel Aviv and in an earlier posting, Berlin.  She has an MA in Public Management and a BA in English Literature and History.  An avid reader, she has founded book clubs in Tel Aviv, Dublin and Berlin including most recently an Embassy book club, promoting new Irish writing, "The Ambassador's Reading List".  She is also organizing, "Brigid meets Berlin", a festival in February 2019 celebrating Irish female writers.