We love artists at The Wild Word.
Our Artist-in-Residence page provides a space for artists to showcase their work and to spread their creative wings.  In their month of residency, invited artists are encouraged to collaborate with other contributors within the magazine, to experiment and develop new projects, while giving us an insight into their creative process.
Our PLANET TECH issue Artist-in-Residence is writer, artist, and film-maker Emer Martin.
AN ARTIST IN SILICON VALLEY
For the last three years I have lived surrounded by the people who created the technology you use every day. I live in this place with no landmarks. Everything is hidden, subdued, and understated. Despite the flocks of pelicans in the Baylands, the  redwood-covered mountains, the whale-filled ocean, and the finger grip of fog grasping in from the coast, the human landscape is mundane.
Here power strives to be unspectacular, here the nouveau riche wear flip-flops and hoodies, and keep working. This is not a land of pillars and marble. This is not a land of towering skyscrapers reflecting the eternal blue sky. Rather this is a land of squat perfunctory buildings, strip malls, chain stores, yet this is also one of the most racially and nationally diverse places on earth. However, everyone has an IQ of 150+ and can't make eye contact, and they don't want culture, art, or literature but they still play games at 40 years old alone in their rooms. A thousand years ago the people would have been working on intricate swirls on calfskin manuscripts. These, often reclusive, people have changed all of our lives with their invisible intricacies of zeros and ones.
The old California where you went to light up, hit the surf, and drop out is just a hazy nostalgic dream long gone. The summer of love is now the summer of code.  You are reading this because of these people.  As I drive down the sleepy suburban tree-lined avenues, the quietness and unruffled calm is deceptive. No one can afford anything because the rich have taken all.  Everyone wants to be a billionaire. This is New York on steroids.
I sometimes feel stuck here, somewhat alienated, frequently frustrated, but I'm never bored. I'm not part of the tech world but my partner and all his friends are. I'm the proverbial trailing spouse. I'm here because of someone else's ambition and skill. I listen in.  An outsider's position is always good when making observations. If I tell people I'm a writer, they say,
"You write code?"
"No," I say.
"Oh you're a technical writer?"
"No." I say, "I write fiction".
"You just make stuff up?!" – They are aghast and mystified and uninterested.
"Fiction is the most efficient way to get to the truth," I don't tell them.
Over the course of this month I will present a weekly flash fiction piece based on characters in Silicon Valley. I chose flash fiction because it fits nicely with technology. Flash fiction pieces are called Smoke Longs in Asia, because you can read them for the length of the time you smoke a cigarette. It is an ideal literary form for reading on screens and devices.  Also, it suits the gnat-like attention span created by technology.  I love flash fiction.  It is a glimpse into another world.  And though all characters are fictional, I've met them all.
Emer Martin, 2016, Palo Alto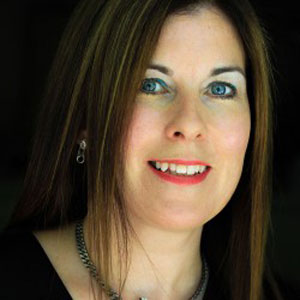 Emer Martin is an Irish novelist, painter and filmmaker who has also lived in Paris, London, the Middle East, and the United States. Her first novel, Breakfast in Babylon won Book of the Year at the 1996 Listowel Writers' Week. More Bread Or I'll Appear, her second novel, was published internationally in 1999. Baby Zero was published in March 2007 and released internationally through the publishing co-operative Rawmeash based in the Bay Area California. Why is the Moon following Me? is her first children's book.
She studied painting in New York and graduated from the Thomas Hunter Honors Program of Hunter College as class valedictorian in January 1998. She had two sell-out solo shows of her paintings at the Origin Gallery in Harcourt St, Dublin. She recently completed her third short film Unaccompanied. She produced Irvine Welsh's directorial debut NUTS in 2007. She was awarded the Guggenheim Fellowship in 2000. Her new children's book The Pooka will be released this Halloween 2016. Her fourth novel The Cruelty Men will be released in Ireland and the UK in 2017.  She now lives in Palo Alto, California.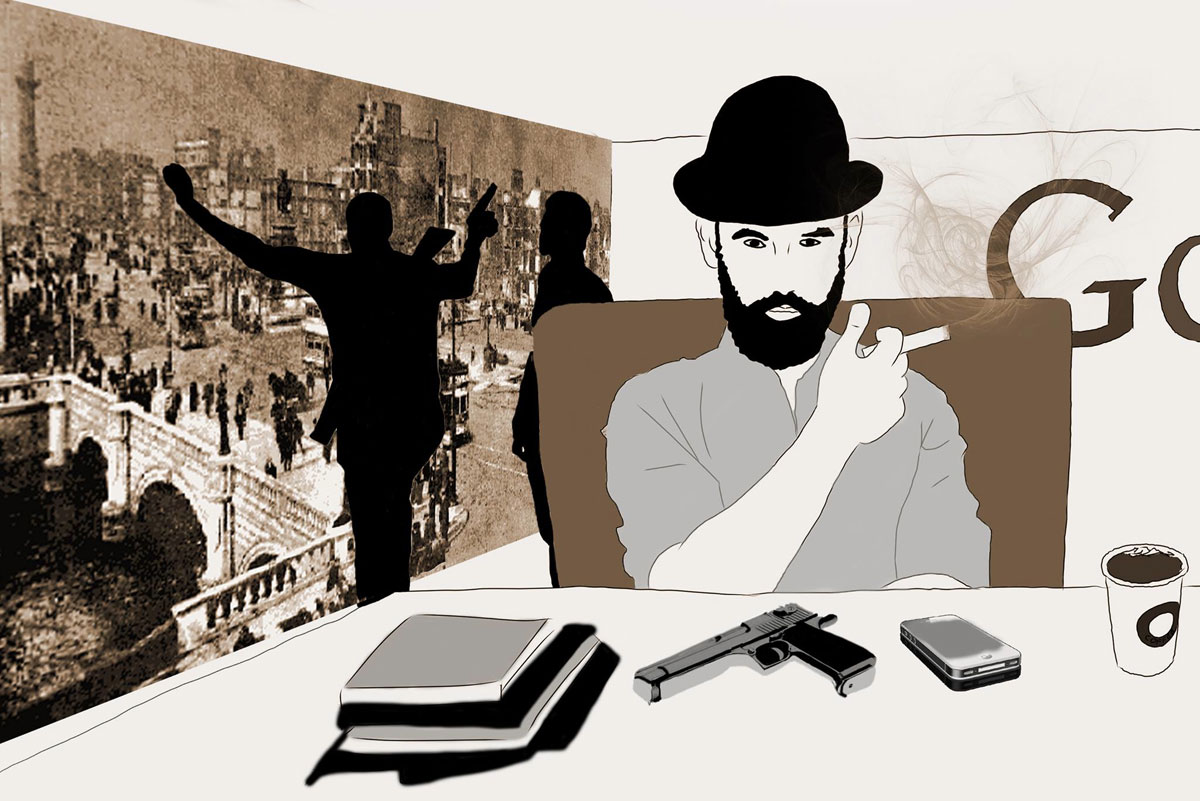 Image by Ashling McKeever
What Does Google Do?
"What does Google do?"
A young Asian American student with bleached blond hair stood up to ask a question after I finished my career talk at Palo Alto High School.  I was scanning the audience for my daughter. All the children of technology were here. Mormons, Asians, Dutch, Indians, Tongans, Chinese, Ukrainians, Koreans, Europeans, Latinos, Russians, and Africans. My son had left halfway through my talk.  My daughter was on her phone. I saw her head bent over and her hair parting like a small road leading to nowhere special.
"What does Google do?" she asked, of my former workplace. I had focused more on my new company and so was mildly irritated by this. Google was many lives ago.
"What does Google do?" I thought for a moment. It was obvious. How could they even ask?
I reached my arms up in the air; the audience of high schoolers leaned forward in their seats expectantly at this gesture. I was a captain of industry. A renowned billionaire. I was used to being listening to.
My voice rose, "What does Google do?" I paused. "They have invented the cow that shits money."
There was a silence.  In an auditorium of squirming teenagers no one moved.
"That is what Google does." I said in the hush that had descended.
My daughter looked up from her phone and around at her peers in surprise. I saw her forehead wrinkle in a questioning frown. She had not heard a word I said.
"This cow wanders from building to building over by Shoreline. At night when most of the people have torn themselves away from their work and trudged off to their tiny, outrageously high rent apartments in Mountain View, to check out each others lives on Facebook, or sit in Starbucks in strip malls skimming Instagram and trying to keep their feed matching, you can sometimes strain and hear this cow lowing.  She trudges heavily down the multi-colored corridors, past all the free vending machines, juice bars, yoga rooms, dry cleaners, day cares, everything designed so you never have to leave, and she keeps shitting.  She shits and shits big piles of it. All they have to do is scoop it up and feed it to the bank. She is the cow that shits money. That's what Google invented."
The principal in the back of the room nervously looked at the clock. A marine biologist was to talk next. Students had had their slice of free pizza and were already streaming out of the auditorium as the poor grey-haired woman hesitantly took the podium.
Follow that, I thought, as she glared at me.
I left the building after shaking a few hands and fobbing off some eager students clamoring for internships in my new company. Some mildly wealth-struck teachers nodded at me in awe as I walked into the parking lot. This state school in the heart of Silicon Valley looked more like an exclusive university. I passed buildings I had written checks to build. I had never asked for my name to be put on them. Not my style. The doors of my Tesla rose, the license plate read Unicorn. Who needs a chauffeur? I'm a non-drinker and I like to drive. I thought I saw my son slouched under one of the palm trees, probably stoned before lunchtime.  The doors of the car descended like great wings of prey. I squirted  some hand sanitizer into the palm of my hand and took a deep breath. I would never see my son or daughter again. Who knows when their last day in the Valley is?
Liliana and I met in San Francisco in 2002.  We were both getting a Masters in Film at SF State University. We both had been in different disciplines; she in dance, as a renowned choreographer, and I was a writer with a few books already published. Typically, our background was reflected in our short films. I was involved in story and words and, consequently, my films were narratives. In contrast, Liliana was crafting rhythmic experimental work that communicated through movement and visuals. When I watched her work, and observed her methods of work, I recognized that she was developing her own language through film to communicate inner states of being. She concentrated on mainly female subjects: displaced, longing, trapped, humans struggling for meaning and roots. She focused on lonely wandering figures in empty urban landscapes.  She asked me to be part of one of her films and I jumped at the chance, for I admired her seriousness of approach, her dedication, the depth of her vision, and her unique style. I love collaborating with people who are very different from me. I needed story and she needed dream. By coming together we could create something that combined our strengths.
Both of our personal lives went through big shifts and we ended up having to go home to our own places. I returned to Ireland, and she to Croatia. Simultaneously, we were figuring out how to continue to do art and survive. Fortunately, through technology we were able to continue working together. Typically, Liliana would shoot her footage and send me images. I would watch them over and over again and imagine a story.  She would supply a theme she was reaching for. Often just giving me a word, such as "Distance," "Fear", "Grief". With the specific theme in mind, I wrote short narratives to match her rhythmic dreamscapes. She would take my words and weave them with her own created sound patterns into her vision.
These films are abstract and experimental but rooted in themes that are universal and recognizable.
Through technology we formed an artistic partnership. Though we have worked together over the years we have never met again except through our art.
I often hoped to have them play side by side in rooms in galleries. The Wild Word is the first time we have had the opportunity to gather these films and present them as an ongoing technological artistic friendship. While they have played internationally at experimental film festivals, it is an exciting moment for us to see them in one place.
Liliana Resnick explores tensions between the inner world of human beings and the exterior world that encloses them. She works in narrative, documentary and experimental style and often mixes them all. Liliana holds  an MFA in Cinema from San Francisco State University, and BA in philosophy and comparative literature from University of Zagreb. Her films are shown at many festivals around the world (www.cyclofilm.com).