YOUR VOICE, YOUR ISSUES, OUT LOUD
Fighting for Nature
I live in the north of Ireland, in one of the most beautiful areas of the world (of course I am biased!), where I am surrounded by fantastic diverse landscapes and wonderful native wildlife. Every weekend I walk with my son around the local parks or to the beach and together we watch for squirrels and birds. He may only be two, but he is beginning to know names like 'rooks', 'foxes' and 'badgers'. I love that he is taking an interest in the world around him–hopefully that will be an investment for the future, and ensuring that he will continue to cherish the wildlife he loves now as he gets older.
I am also an environmental campaigner and activist, and for me, my home, my environment, my family, and my job are all tied together. I am working to keep my local area and my homeland protected for my son's generation and the generations after that.
Now a dark threat is brewing in the political and bureaucratic echelons of Europe.
Let me explain. We have something called the Nature Directives or Natura 2000, as they are officially known. These are the laws that govern the network of European protected sites, areas designated to safeguard our most special habitats and species across the EU.
The network of nature protection areas across the EU is made up of special areas of conservation (SACs) and special protection areas (SPAs) designated under the Habitats Directive and Birds Directive, respectively. These laws and protected nature conservation areas are the cornerstone of the EU's nature policy and an important tool in the protection of wildlife and habitats across the EU.
Though the Natura 2000 network of protected areas costs an estimated 5.8 billion EUR per year, it also generates benefits in ecosystem services running to 200 to 300 billion EUR per year, and a further 50 to 85 billion EUR per year for local economies.
The Nature Directives provide essential protection to our most rare and threatened species, and they safeguard the best habitats for supporting a diversity of wildlife across much of Europe. For example, in the north of Ireland, sites such as Lough Neagh (a wetland of international importance for a range of wintering bird species), Rathlin Island, and Lough Erne are all examples of areas protected under European legislation for important species such as peregrine falcons, whooper swans, and Greenland white-fronted geese.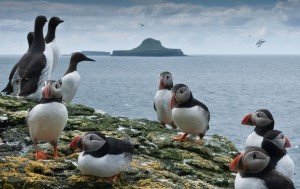 Every year, thousands of people travel to Rathlin Island to witness the fantastic and noisy spectacle of huge numbers of seabirds such as puffins, fulmars, and kittiwakes nesting on the cliffs around the island—and the Nature Directives directly benefit species such as these. It doesn't take a scientist to work out that if you weaken the directives, you potentially threaten these species and the tourist potential for areas like Rathlin Island.
Now, these directives are up for review under REFIT, the EU Commission's Regulatory Fitness and Performance Programme, which assesses whether EU laws are doing the job for which they were originally intended. In November 2014, European Commission President Jean Claude Juncker wrote to Environment Commissioner Karmenu Vela and asked him to "carry out an in-depth evaluation of the Birds and Habitats directives and assess the potential for merging them into a more modern piece of legislation".
We activists know what this language means. In the minds of many environmentalists, it is code for weakening or watering down the Nature Directives. In simple terms, it could mean that our natural "jewels in the crown" would no longer have the same protection under EU law, and could lead to damaging development on many of these sites. There is concern that some politicians want to weaken the directives in the mistaken belief that less protection for wildlife is good for business. In fact, changing the directives would be disastrous for business. They provide regulatory certainty and a level playing field—and altering them could lead to business uncertainty and investor risk.
Whilst the Nature Directives are not perfect, they are the best protection we have to address the declines in biodiversity at a time when nature is in real trouble. That is why this is such an important issue for environmental activists like myself, as well as organisations across the EU. We asked the public to respond to the European Commission's online public consultation on the future of the Nature Directives late in 2015—and the response was overwhelming. Environmental campaigners worked tirelessly to raise the issue of the Nature Directives higher up in the public and political agenda, and more than 500,000 people weighed in. That was the highest ever response to an EU Commission consultation—dwarfing even the response on TTIP (the Transatlantic Trade and Investment Partnership). People across Europe overwhelmingly opposed any attempts to weaken the Nature Directives.
And the European Parliament in Strausbourg listened. In February 2016, there was a landmark vote, when a report led by Belgian MEP Mark Demesmaeker on the EU Biodiversity Strategy was approved by a huge majority. Of the 644 members of the European Parliament (MEPs) present to vote, 592 of them backed the report, with only 52 voting against.
It is easy to become downhearted when we think of the myriad of problems facing our natural environment, but there is also courage and momentum to be gained from having won this battle. The war is far from over, however. The ball is now back in the court of the European Commission to decide how it will proceed.
I will continue to fight. I will continue to campaign for the environment, my home, and my family. And hopefully after reading this you will too.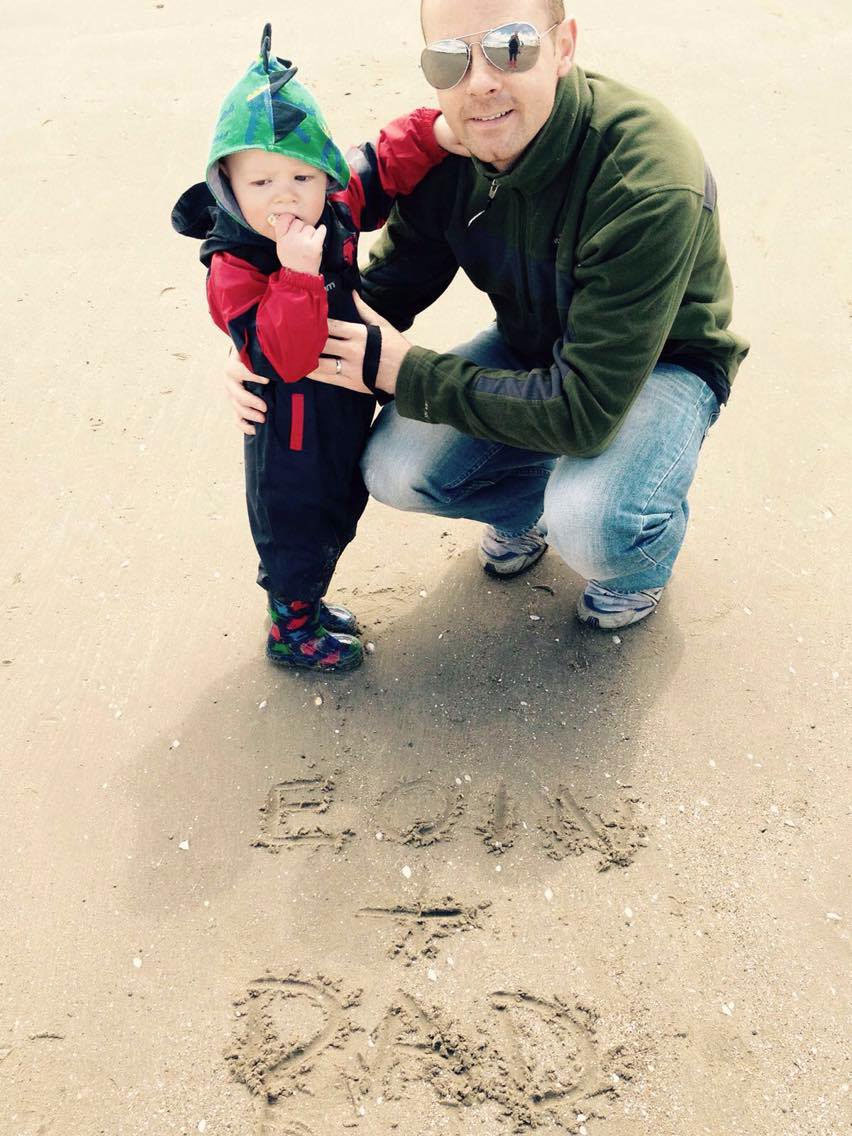 Colum is a campaigner and advocate with a leading environmental NGO. He has formerly worked in the Press and European Department of an Irish political party, was a student activist and has completed a degree in Peace and Conflict Studies and a Post Graduate Diploma in Media Studies from the Ulster University in both Derry and Coleraine.  Outside of work, Colum enjoys spending time with his son Eoin, playing soccer, is an avid boxing fan, likes reading and playing video games (and is currently addicted to Football Manager on the PC!).
This article reflects his own views and not necessarily that of his employer.