THE NIGHT BEFORE CHRISTMAS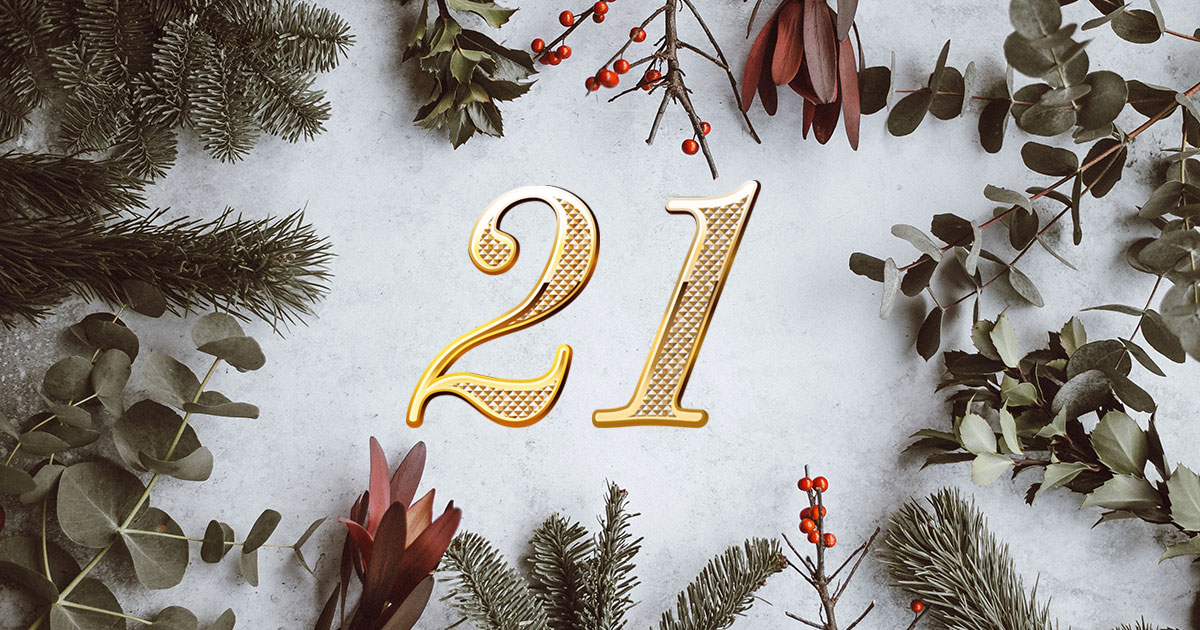 In yesterday's advent calendar, Brendan aka Santa Claus tries to explain his true feelings and motives on Tinder to Granny, read Day 20 here. 
Episode 21: Reindeer games
Milliseconds later, the creator of the clatter in the kitchen appeared: a reindeer bounded into the sitting room and lunged its head menacingly at Brendan/Santa, forcing him towards the Christmas tree.
"Game over, Kris," the reindeer said. "I've got antlers and I'm not afraid to use them."
"You bastard!" Brendan/Santa – Kris? – snarled. "I knew it was you!"
"Stay back," the reindeer announced to the human beings in the room. Not that he needed to. They had all frozen in position, and not because of the gust of icy air that accompanied the reindeer's entrance.
"Ah, I see you've got my nose, Paul," the reindeer said without turning around. "Would you mind?"
"Mind? … Mind? …, " Garda McNamara babbled.
"Pop it back on, there's a good lad," the reindeer said. When nothing happened, he sighed, retrieved the red knob in the blink of an eye – and without relaxing supervision on Brendan/Santa – and attached it to his nose himself. It instantly started to pulse red, a bit like the rear light of a bicycle.
"Right, transmitter's back on," the reindeer announced. "Nick'll be here shortly. Then, I'm afraid," Rudolf prodded his antlers into Brendan/Santa, forcing him against the Christmas tree, "it's last orders for you."
"I knew it was you, Rudolf," Brendan/Santa said malevolently. "I never trusted you."
"Ah, now, that's where you're wrong again, Kris," said the reindeer good-naturedly. I'm not Rudolf."
"That's 'cause Rudolf has his own red nose. He doesn't need a fake one," Holly interjected.
"Very good, Holly," said Alias Rudolf. "You're a clever wee girl."
The adults in the room remained petrified in place – particularly Brendan/Santa, who glowered furiously at the reindeer. Even Garda Selina Brady, for the first time in a very long time, was open-mouthedly, speechlessly astonished. Only Holly and Noel seemed able to function almost as normal.
"But, if you're not Rudolf – " Noel babbled.
"Good thinking, Noel," Alias Rudolf said. "I'm somebody else."
"How do you know everyone's name?" Noel asked. It was unnerving.
"'He sees you when you're sleeping … he knows when you're awake'," Alias Rudolf crooned. "'He knows when you've been bad or good' – and this lad here has been very, very bad." He took another dig at Brendan/Santa with his antlers. The ornaments on the tree tinkled as Brendan/Santa backed closer into them.
"Who are you then?" asked Holly. "Where's Rudolf? Why are you pretending to be him?"
"Rudolf and I did a swap," said the reindeer. "Santa had had intelligence that Kris was planning to throw a large spanner into the works. So he asked the ERU to step in. So I – "
"What's the ERU?" Noel asked.
"Emergency Reindeer Unit," Alias Rudolf explained. "Don't interrupt. You get points deducted from your yearly goodness tally."
"What's a tally?" Holly asked.
Alias Rudolf sighed. "To continue: I needed to stay close to Santa, so I took Rudolf's place. Told him it was time he took a holiday. He wasn't too keen initially. So I told him he could choose a place himself, or I'd choose one for him. Made up his mind pretty fast. From all accounts, he and his nose are having a fine time in Thailand.
"So Kris," the reindeer turned to the man he had pinned against the Christmas tree, "as Santa will be here any moment, maybe you'd like to take your last opportunity to apologise to this good lady for leading her round the garden path?"
Granny was first of the humans to thaw. "What did you call him?" she asked tremulously.
"Kris. Allow me to introduce you, Anna. This is your ex-boyfriend, Kris Kringle. AKA Secret Santa. But we know him as the Dark Santa."
"That's right," said a fruity, jolly voice. The shock of having yet another visitor in the early hours of Christmas Day gripped the Carroll family and the two gardaí. Everyone but Alias Rudolf whipped round. In front of the fireplace, without warning, a larger-than-life, Santa-suited Santa had appeared.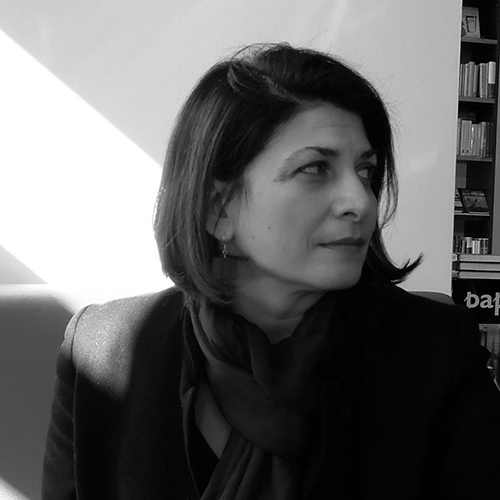 Christine Madden is an Irish writer, journalist and dramaturg. She worked as subeditor and arts correspondent for the Irish Times, writing extensively on theatre, dance and literature as well as other culture and feature topics. As literary manager at Rough Magic Theatre Company, and New Playwrights Programme Manager at the Abbey Theatre, she assisted the development of new plays and playwrights for the Irish stage. Together with Theatre Forum and Dublin Theatre Festival, she also devised, initiated and launched The Next Stage theatre development workshop, which she also led in its first two years. She is currently resident in Germany, where she continues to work as a freelance journalist and editor, and is concentrating on her own work: she has written a novel and is currently working on her second.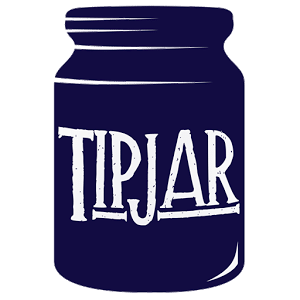 DEAR READER
At The Wild Word we are proud to present some of the best online writing around, as well as being a platform for new and emerging writers and artists.
As a non-profit, the entire site is a labour of love.
If you have read the work in The Wild Word and like what we do, please put something in our tip jar to keep this amazing platform alive.
THANK YOU FOR YOUR SUPPORT!