THE NIGHT BEFORE CHRISTMAS
In yesterday's advent calendar, Joe finds himself in deeper trouble when the weapon is found and there is a bigger surprise under the Christmas tree, read Day 16 here. 
Episode 17: Christmas comes alive
"Brendan!" Granny shrieked. "My honey bear!"
Any other potential cries or squeals of surprise were instantly doused. Not even a dead man coming to life could top the surprise (and cringe factor) of hearing that term of endearment at that volume by Granny. At any rate, everyone froze, their faces masks of stupefaction. Even Garda Selina Brady had raised eyebrows.
"You're alive!" Granny screeched and ran towards him. Nobody was able to move to hold her back. She tried awkwardly to bend down and instead dropped down on to his legs.
"Ow!" Brendan yelled. His white beard askew, his belly displaced, he removed Granny from his legs and, shifting slowly up, managed to manoeuvre her into a chair. "Anna … What are you doing here?" He stood up, nudging his wandering belly back into a more anatomically credible position.
"Don't you remember, Brendan?" Granny asked, easing herself back to standing. "You were coming here tonight to put something under the tree for me? Oh, God, he's brain damaged! That belt on the head made him lose his memory! Are you all right, Honey Bear?" She threw her arms around his repositioned girth.
"Of course I know who you are, Petal!"
Garda Brady was sorry that Mrs Carroll senior had already put a story – perhaps alibi – into Brendan's mouth, but it wouldn't matter in the end. She was about to state that she thought he was deceased, that she had felt for his pulse and found nothing, but stopped herself in time. It would make her look incompetent if she couldn't find someone's pulse. "Are you OK?" she asked. "How are you feeling?"
"Feeling?" Brendan looked around at the family assembled around him, stopping at Mr Carroll. "You must be Anna's son, Joe?"
"Mr, erm, Brendan," Garda Brady said, "are you able to answer any questions? McNamara, you might go out and phone for an ambulance. And find out why those bloody reinforcements haven't arrived yet."
When Garda McNamara didn't move – still standing there with his mouth open – Selina Brady repeated her request. "Now, please!"
Paul McNamara shook himself and left the room to make the call.
"So," said Selina Brady. "Are you able to tell us what happened?"
"Isn't it obvious?" Granny cried. "He was hit on the back of the head and fell unconscious!"
"If you don't mind – " Selina Brady began.
Granny interrupted her. "Oh, Brendan, who did it? Please say it wasn't Joe. I couldn't bear it if you two didn't get on. It must have been that jealous ex-girlfriend. Was she following you?"
"Mrs Carroll," Selina Brady admonished, "I'm going to have to ask you to be silent or leave while I put some questions to, erm – could you tell me your surname, please, Brendan?"
"Oh," Brendan paused. "Behan."
"What?" Joe exclaimed.
"No, no, sorry!" Brendan backtracked. "That just came into my head. It's … Jones. Jones, is it? Yes, yes, Jones."
Selina Brady's eyebrows rose yet again as Granny moaned, "Oh, God, he doesn't know who he is anymore! Honey Bear, are you all right? Will I get you a nice cup of tea, so?"
"Good idea, Mrs Carroll," Selina Brady. It would get her out of the room for a few minutes so she could ask questions in peace. As Granny shuffled to the kitchen, she turned to Brendan. "Now, Mr Jones, can you remember what happened earlier this evening?"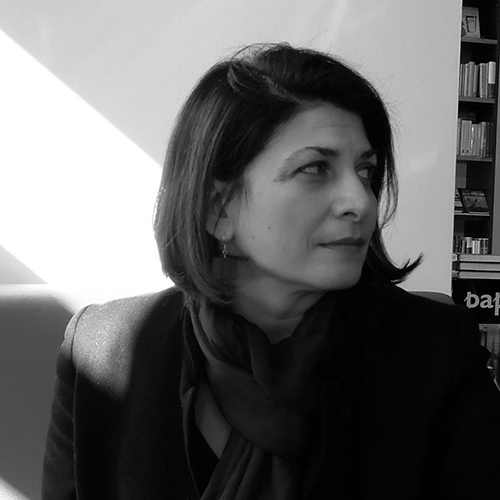 Christine Madden is an Irish writer, journalist and dramaturg. She worked as subeditor and arts correspondent for the Irish Times, writing extensively on theatre, dance and literature as well as other culture and feature topics. As literary manager at Rough Magic Theatre Company, and New Playwrights Programme Manager at the Abbey Theatre, she assisted the development of new plays and playwrights for the Irish stage. Together with Theatre Forum and Dublin Theatre Festival, she also devised, initiated and launched The Next Stage theatre development workshop, which she also led in its first two years. She is currently resident in Germany, where she continues to work as a freelance journalist and editor, and is concentrating on her own work: she has written a novel and is currently working on her second.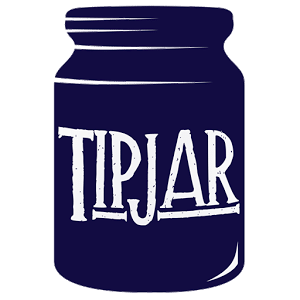 DEAR READER
At The Wild Word we are proud to present some of the best online writing around, as well as being a platform for new and emerging writers and artists.
As a non-profit, the entire site is a labour of love.
If you have read the work in The Wild Word and like what we do, please put something in our tip jar to keep this amazing platform alive.
THANK YOU FOR YOUR SUPPORT!