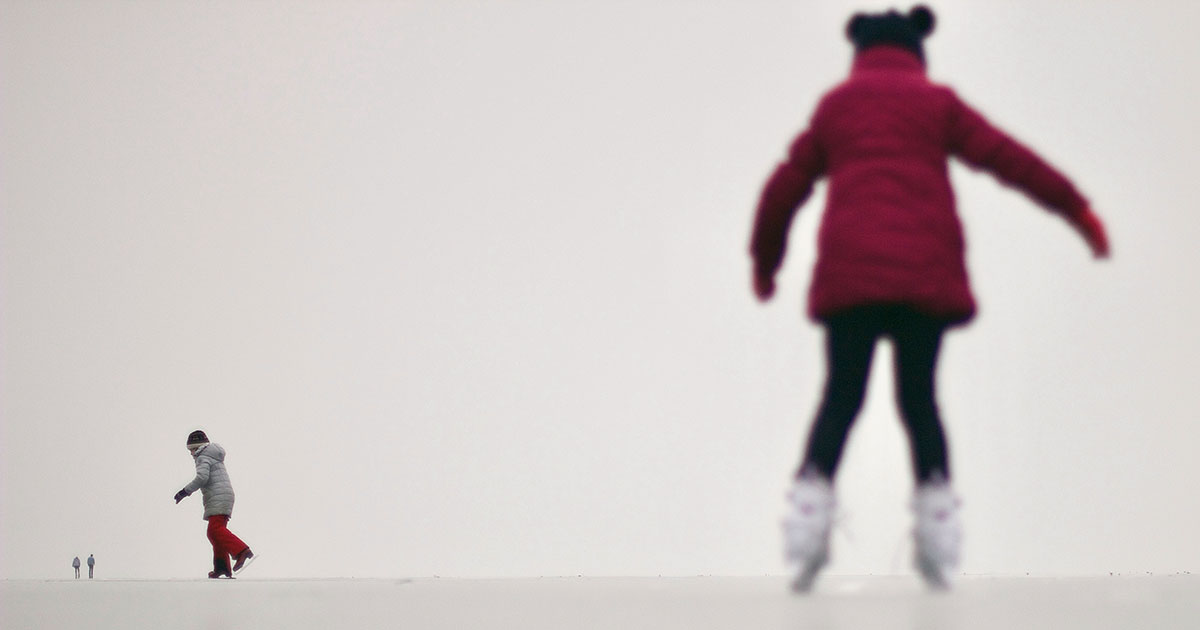 Seventh Grade and Seventy
Stanza One written at twelve
Wind at my back, I started
Skating down the river
Sun-shafts glinted on the ice,
Reflecting in fiery brilliance.
Wind rising, I held my jacket
Open like a sail – rushing, soaring, flying!
All about me was the sharp cold
Sting of wind and blinding whiteness.
The shoreline spun by, blurred
Before my eyes; but far, far off,
Against the turbulence of Time,
Stood a single silver pine.
Stanza Two written at seventy
My father took us it was free
to tour a boat or brewery
to watch the circus train unload
or ice skate in the sunny cold
in flapping jacket hand-me-down
and skates too big and old and brown
Did wind push me along that day
so fast it blurred my view that way
Was there a single silver pine
So much of time would still be mine
My father then was forty three
the age my oldest child will be
My father and that day still dear
I've marked his death the twentieth year
by memory mirror clear and bright
as river ice in winter light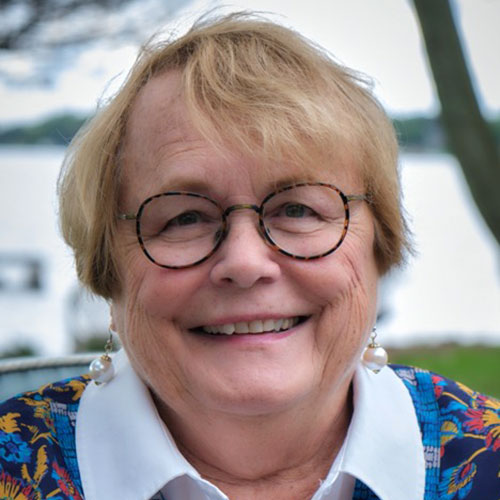 Elizabeth Harmatys Park writes with the poets and novelists of Authors Echo in Burlington, WI. Elizabeth received the Jade Ring First Place Prize in Poetry from the Wisconsin Writers Association and the New Feathers 2020 Award. Her poetry is published in journals, anthologies, and three chap books, The Sun Exists to Love the Earth, TRACES, and Theater of Seasons. She is a regular contributor to the Wisconsin Poets' Calendar.