What Food (in)Security Sounds Like
Interview instructions and questions are from the U.S. CDC's (Centers
for Disease Control and Prevention's) National Health Interview Survey
I.
CDC Field Representative
These next questions are about whether
you were always able to afford the food you needed
in the last 30 days. I'm going to read you several
statements people have made about their food
situation. For these statements, please tell me
whether the statement was often true,
sometimes true, or never true
for you.
1. I worried whether my food would run out before I got money to buy more.
Was that often true, sometimes true, or never true for you in the last 30 days?
Never true.
Lying belly-down in the shadow of my grandfather's recliner,
I am five, 1974, reading aloud as I flip a picture book's pages—
last corner of peanut butter and jelly on a napkin beside me.
2. The food that I bought just didn't
last, and I didn't have money to get more.
Was that often true, sometimes true, or
Never true.
Pop peers over his paper, sets down
his pipe. His fingers, slender, extract from his wallet
a square of newsprint, smooth open its feathered folds.
An old verse, his persistent admonition,
roughs the air in his familiar timbre. I
chew, listen—napkin empty in the bowl of my palm:
I must not throw upon the floor
The crust I cannot eat
For many little hungry ones
Would think it quite a treat
3. I couldn't
afford to eat balanced meals.
Was that often
Never true.
II.
If all three responses above were "Never true" then skip
the following questions:
(In the last 30 days, did you ever cut
the size of your meals or skip meals
because there wasn't enough money
for food?)
Never
(Were you ever hungry
My parents labor very hard
To get me wholesome food
Then I must never waste a bit
That would do others good
because there wasn't enough
money for food?)
Never
(Did you ever not eat
for a whole
day
because there wasn't enough money for
food?)
Never
true—
* * *
Poem excerpted is "The Crust of Bread" by an anonymous author. It was printed in newspapers and in various books including The Home Book of Verse for Young Folks. Ed. Burton Egbert Stevenson. NY: Henry Holt, 1915.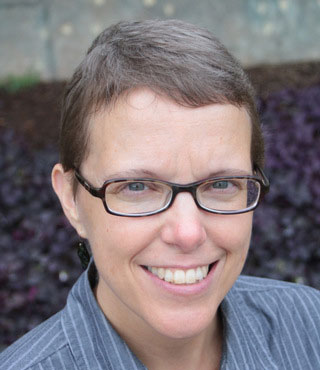 Wendy DeGroat's poetry has appeared Raleigh Review, Rogue Agent Journal, Rust + Moth, Common-place, Mslexia, and other publications. Her chapbook Beautiful Machinery was published by Headmistress Press in 2016, and she recently finished a documentary poetry manuscript about Grace Arents, a Progressive-era philanthropist and educator, and Grace's companion, Mary Garland Smith. Wendy is a librarian in Richmond, Virginia, where she also teaches writing and curates poetryriver.org.  Her grandfather, a farmer and mechanic who grew up during America's Great Depression, first taught her about hunger. Later, a trip to Honduras with Heifer International introduced her to the role of agricultural practices and community empowerment in addressing hunger.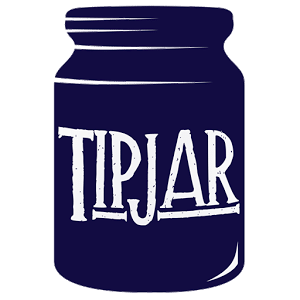 DEAR READER!
At The Wild Word we are proud to present some of the best online writing around, as well as being a platform for new and emerging writers and artists.
As a non-profit, the entire site is a labour of love.
If you have read the work in The Wild Word and like what we do, please put something in our tip jar to keep this amazing platform alive.
THANK YOU FOR YOUR SUPPORT!