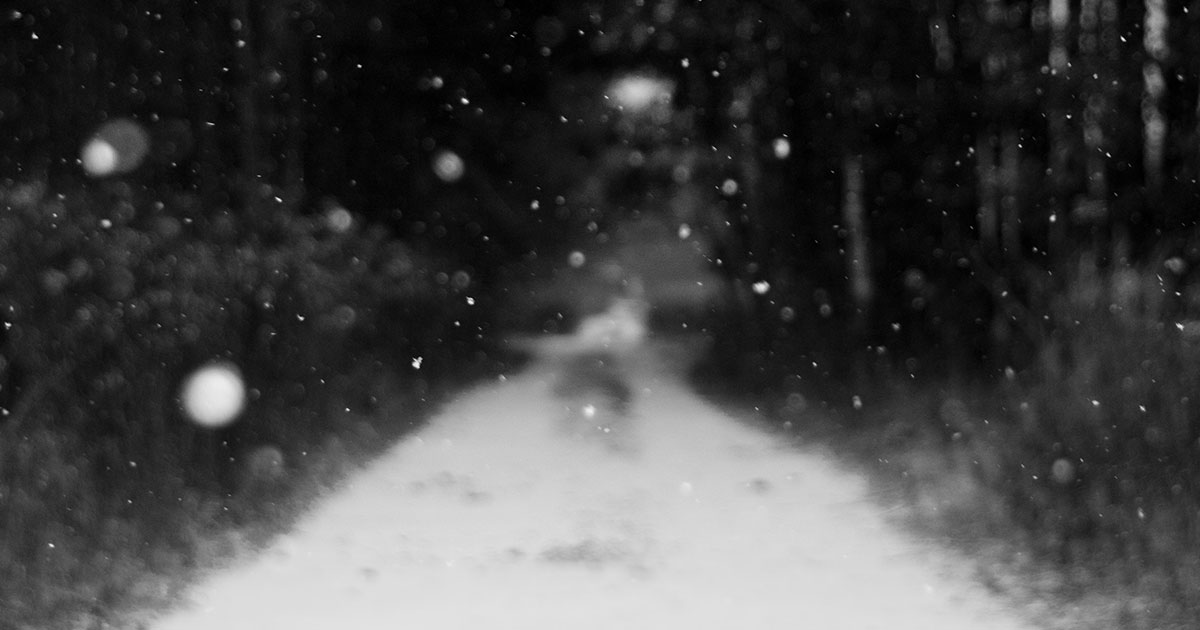 The Winter House
Winter takes its time, settling
on the landscape like a blanket
intended for the funeral of a poor child.
Across the brook that divides the horse field
from the forest of birches, deer huddle secretly
by frozen water's edge, as if, I imagine,
a conventicle plotting against the yellow
house, stately and abandoned in silence.
Here the world turns more slowly, if at all. Hector
is dead, the smokers of fish have yielded to
the onslaught of ice, bales of hay smolder
in white plastic, mating with the powdering
of snow. Here we have names for window beams.
Inside, the hearths lie dormant, the warmth here
forgotten, generated generations ago, now dead
men's bodies feed the earth, and the cherries,
the pears, the apples, have all fallen an aeon ago.
The wooded drive is tragic, a dagger driven
into the heart of the house, we vacation in the
cold, make fire with the Aryans on the steppe,
away from here. Our presence is just passing,
the rusted green handle of the well pump, the
sawdust floor, so musty, concentrated around dry wood.
We have heard of ghosts, gnomes that live
in the high body of the sleeping giant, we
imagine caves facing seaward, fires that
only wanderers on the ice will ever see. We know
that walking on ice is walking forever.
Here it is an exodus. We have failed to
listen closely to the voices of the prophets,
the scroll has never been bitter in our mouths,
our commerce is only with the house, and pine needles
crying in the dark afternoon wind.
Gravel rolls underfoot, crunching stone is a
eulogy, we understand, a way of saying
farewell, although we'd prefer auf wiedersehen.
Still, time will end all things, and plangent
stone under a pale cold moon is all the
prophecy we'll ever need.
Cracks in the red tile promise the end,
ice disguised as water making its way in,
the old vacuum cleaner and the big box
of sulphur matches lodged in the attic, a
trophy or a sore. Bleeding comes with
impossibly cold nights, a disk of pale moon
lambent in the Pleiades, and on the green
sofa, an old woman shivering in cold.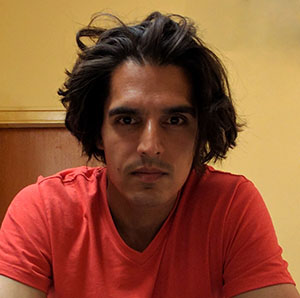 Tobias Freeman is a poet and occasional translator of French and Russian literature living near Toulon. He teaches philosophy and theology to make money.