A private sphere
True silence exists
in a bathroom only;
it opens a space for inner turbulence,
intimate musings, and the feeling
of not opted-for solitariness. Specially
in the night you can be sad there
in a proper fashion; feel the towel
soft as a ghost when it comes
and goes drying the wetness under
these eyes of yours scanning the mirror
for answers not to be found in any reflection;
better accept you are alone in your flesh,
until a flushing toilet and water
rapidly streaming through the sink
and into the drain bring you
to your senses and reassure you
to unlock the bathroom door into a world
of noise; where rain will dampen your face again,
but rain clouds will give shelter
covering your red-rimmed eyes.
Involuntarily awake
(at Kinlay House)
A chainsaw commencing.
The grunting of boars.
Death rattle in the trenches of Flanders.
Grumble of a young man's stomach in the early morn.
Tyres rolling slowly on abrasive asphalt.
A sound like charcoal getting crushed under a door.
Roar of thunder on a hot summer afternoon.
Clatter of an old moped standing at the stoplight.
Tearing a glued carpet off a concrete floor.
A scree avalanche roaring down toward the valley.
Somebody practising for a competition in snoring.
A chainsaw at-rest.
Can you imagine now what kept me up all night?
A dream
I missed the blood moon
Never mind – I was sleeping
and I dreamed of you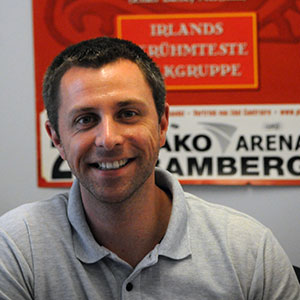 Sven Kretzschmar is a poet from the southwest of Germany. He has read Philosophy and English in Germany, Luxembourg, and Ireland, where he taught moral philosophy at University College Dublin. His poetry has been published in OTwo, the catullan, Skylight 47, Ropes, Coast to Coast to Coast, The Wild Word, FourXFour, and Smithereens Literary Magazine among others. He was awarded 1st prize in the Creating a Buzz in Strokestown competition 2018. Further work has appeared with Poetry Jukebox in Belfast and is forthcoming in several anthologies from Irish publishers scheduled for autumn 2019. See more at trackking.wordpress.com/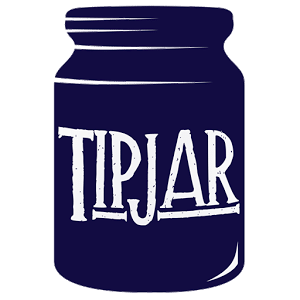 DEAR READER!
At The Wild Word we are proud to present some of the best online writing around, as well as being a platform for new and emerging writers and artists.
As a non-profit, the entire site is a labour of love.
If you have read the work in The Wild Word and like what we do, please put something in our tip jar to keep this amazing platform alive.
THANK YOU FOR YOUR SUPPORT!