The Words that Come in Winter
for Rita Moritz
The mother poet spoke
of "the words that come in winter"
She invites them in, comforts,
feeds, builds, encourages them,
like so many haggard poets
nurtured through the years.
I prefer to run out into the snow,
to frolic and fantasize,
wrapping the words in new-fallen powder
and flinging them at one another,
building them into grotesque gargoyles –
I never could make a normal snowman –
shaping beaks and wings and giant claws,
then taking a running start
and crashing through my creation,
scattering snow-filled words
somersaulting through the drifts.
The tumbling words and snowflakes,
shaped and reshaped
by limbs waving in forms
far removed from angels
finally come together in ephemeral,
delicate droplets
I can never seem to preserve properly
to craft perfect poems
of "the words that come in winter."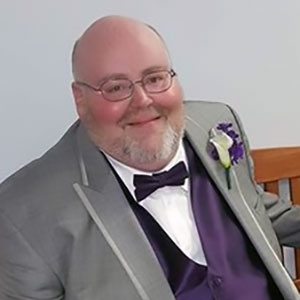 Dargan M. Ware is a poet, novelist, and consumer protection attorney who was an over-the-road truck driver until he decided to go to law school at 35. A friend once described him as a "high-functioning drifter" and he has been unable to come up with a better description. Author of the novel The Legend of Colgan Toomey and poems that have won prizes from the poetry societies of eleven states, he lives in Birmingham, Alabama with his wife Kristi and their 15-year-old triplets, where he enjoys trivia, cooking, and attempting to get a turn on the computer.