Respite
Winter woods wear empty branches proudly,
vestiges of wars they've won…
forfeits to another season's fancy.
Lost leaves long found their way to earth,
blanketing churned earthworm beds
and thumb-thick beetle grubs.
Fallow fields of brown and golden yellow,
snuggle under rumpled sheets of ice. Grasses sway
and nod their feathered heads towards Northern Winds.
All accept their winter's fate of dormancy –
a resting sleep.
I grow my winter coat from thick, ribbed socks, a red wool scarf,
bright yellow mittens knitted by my mother many years ago.
Nubby blankets wrapped around my knees; I've come prepared
to settle in, watch shadows change from grey to black on white.
The sky looms larger without brazen leaves to block my view. I feel
the thinly warming sun stretch across my red-bit cheeks, smell
the frozen ozone scent of soon-to-be-here snow. Listen
to the peaceful spaces summer birds have left behind.
Relish the hard quiet of this season.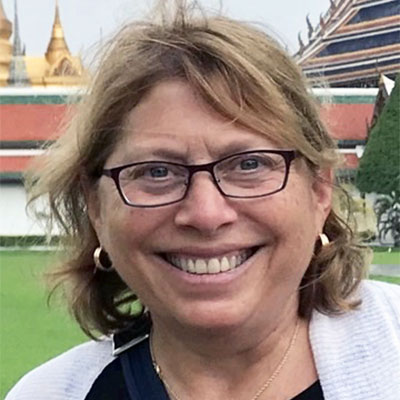 Beth Brody was awarded an MFA in Writing for Children from Vermont College of Fine Arts and is currently doing post-graduate work in poetry. She is working on a poetry collection for adults, children's picture books and verse novels, and is represented by Linda Epstein of ECLA. Beth won the 2018 Writer's Digest Poetry Award and has poetry published in a dozen journals and anthologies. She was a Contributor in Poetry at the Bread Loaf Writer's Conference 2022. Beth's writing dream is to have one of her poems thumbtacked to a reader's bulletin board.