West Nab to Marsden
There's a hooley in the winter hills.
On this heighty path of the Pennine Way,
our voices spill vowels, lost
in hollerings of the raging howls
over the Peaks. Bracken battered,
roots slacken in the slip of gravity, air
seeks every cavity, pulses
at our backs to shove us down the valley
with a rally, spinning, till we're bowled
onto village streets to snapping snickets,
funneled through the ginnels.
Bottles on a ledge fall like skittles.
Stacked up leaves spring back to life.
Clap! A swinging screech. A pub sign
rattles, rocking in rusty devilment.
Clematis vitalba/Old Man's Beard
When cold winds of winter blow, we shake
            permed heads, rattle seedheads, disseminate
across the hedgerows.
            Like travellers we roam, wily,
                        our freedom sought in light or gloam.
Back in the Stone Age, we'd tag along,
            grow by stealth.
                       We are true vagabonds.
Our sinews held sheaves of corn, made baskets
            from woven stems to gather the harvest home.
We survived, we have no fear. So long
            we've lived, we have stars in our beard.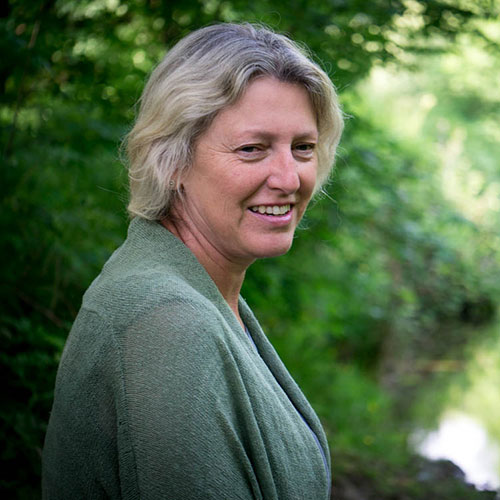 Alison Lock writes poetry, short fiction and creative non-fiction. Her work focuses on the relationship of humans and the environment, connecting an inner world with an exploration of land and sea, a love of nature, through poetry and prose. She is the author of seven publications, as well as a contributor to several anthologies. Her recent publication Lure, Calder Valley Poetry (2020, is an account of a traumatic accident and subsequent recovery – a poetic sequence of personal transformation. www.alisonlock.com