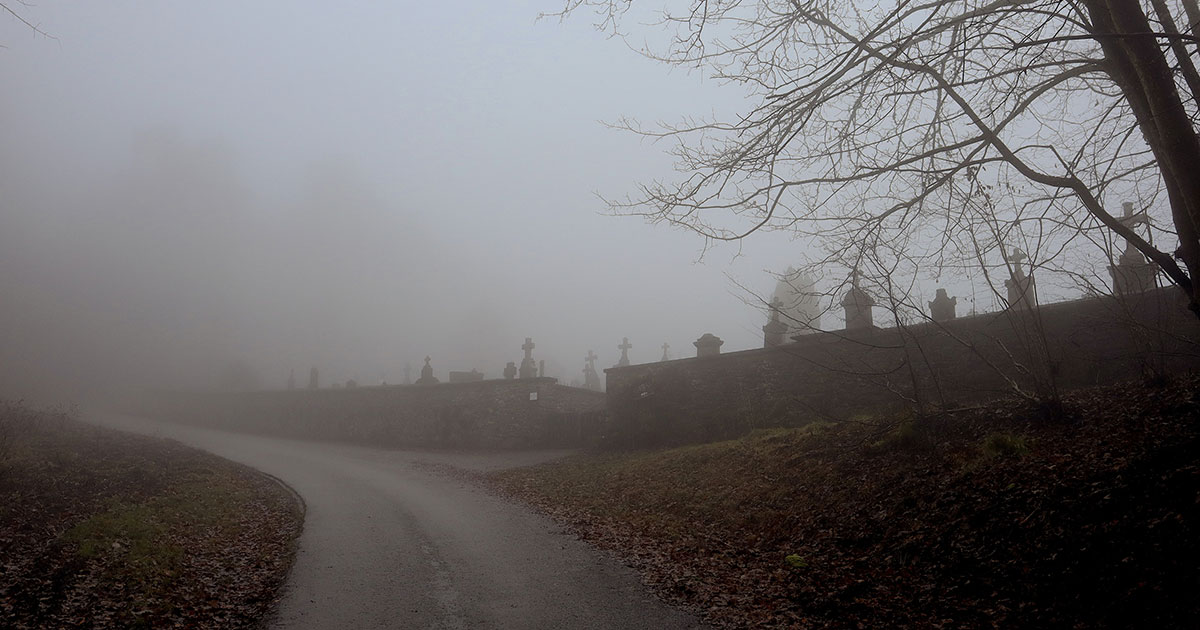 'Meeting The Family'                                
Dayna is smiling a secret smile, all the way to the graveyard. 
"Don't worry," she says. "Spirits don't frighten me." 
Famous last words, I think. 
But I don't say anything. I'm holding her hand. If they scare her away, I think, I'll hold on tight and we'll run and run and never come back here again. 
Grandma is the first to rise, as usual. She claws her way out of the dry earth with the habitual groans and moans, then floats above her headstone, stretching. She sees us and stares. At Dayna, me, our clasped hands. 
"So that's your – girlfriend, Marie?"  
She makes it sound like a thousand coffin nails. Dayna beams and nods enthusiastically. I try to copy her, but my mouth is dry. I can feel a hot white fury rising up from somewhere inside. Grandma's fully decomposed, with worms where her eyeballs used to be, and yet it is her whose voice is full of disgust and disapproval. As if it were Dayna who is the repulsive one. I can feel myself starting to tremble. My mother has appeared at Grandma's side, wearing an almost identical expression of disapprobation.
"Dear me, Marie. I hate to think my only daughter would end up making such poor choices," she sneers. "Pity. You're an almost pretty girl Marie, you know, if you could ever be bothered to lose some weight. Is the world not full of eligible men? 4 billion of them and counting? I don't understand you. I don't believe in this sort of – unnatural love."
"Interesting," Dayna says, still smiling. "As it happens, I don't believe in ghosts." 
She pulls me in for a kiss. When I open my eyes, there's only the two of us, standing in an empty graveyard, beneath a cloud of silvery mist.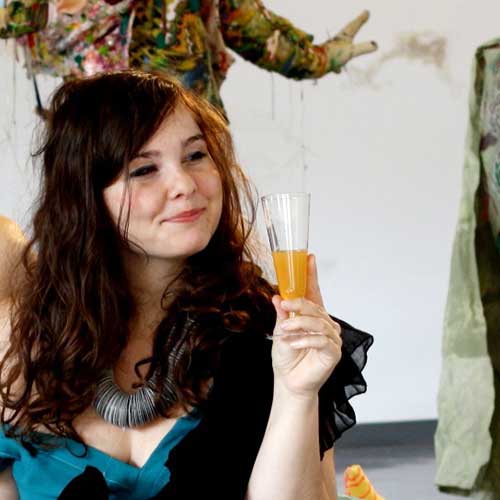 Laura Theis' exophonic writing has been widely anthologized and appears in Poetry, Mslexia, Rattle, Strange Horizons, Asimov's, Aesthetica, Jellyfish Review, etc. Her Elgin-Award-nominated debut 'how to extricate yourself', an Oxford Poetry Library Book-of-the-Month, won the Brian Dempsey Memorial Prize. She was the recipient of the AM Heath Prize, Oxford Brookes Poetry Prize, Mogford Prize, Hammond House International Literary Award, and a Forward Prize nomination. Currently shortlisted for the Women Poets' Prize and the Bridport Prize, she was a finalist for over fifty literary awards including the UK's National Poetry Competition, the Cambridge Prize, the BBC Short Story Award, and the Alpine Fellowship. Her website is lauratheis.weebly.com/writing.html