'THEY TOLD SECRETS IN THE DARK'
The two old willow trees standing in the biggest Montreal city park were silent in the sunshine.
In winter their slender branches hung down, bare of leaves, like the wet hair of young girls. They were vulnerable against icy winds and driving snow. In summer they were green and glamorous, admiring each other in the artificial pond that welcomed their roots.
Lovers came in the evenings after the kids and families had walked their awful dogs or run about mindlessly.
In the hot nights, the two willow trees murmured as the narrow moon peered down at them. They talked about the woman who came every day to press her hands against their rough bark as she quietly recited her special request for help.
"Water trees, willow trees,
Let your power flow to me."
Under the pond in the park surrounded by busy boulevards, their roots stirred and drew up the damp beat of creation.
Then the two trees agreed that they would pour their ancient magic into the woman.
"Let her do with it what she will." They agreed.
"Let my spell be long and strong," she whispered.
"Let my enemies be gone."
In the fall their leaves fell as a golden gift to the woman as she shed her fears.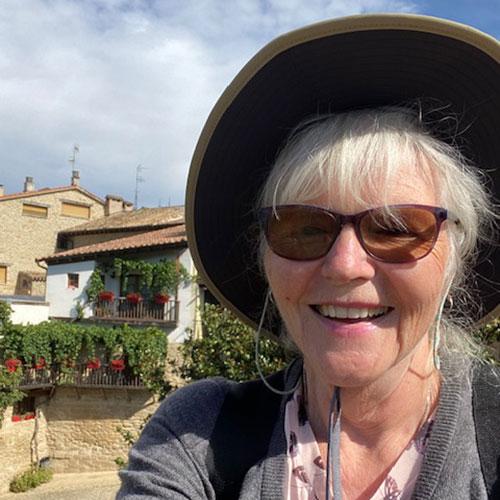 Isobel's poetry and short stories have appeared in Dime Show Review and Passager Magazines and in The Blue Nib Anthology. Flash fiction can be found in the 2020 edition of the Scottish Arts Trust Story Awards. Her poetry book, Northern Compass is available on Amazon. One of her poems was selected by the League of Canadian Poets for their daily online feature 'Poetry Pause' (Feb 2020) and another poem appears in the Winter 2022 edition of Whimsical Poet Journal. In 2020 she was nominated for the Journey Prize. In 2022 she was a writer-in-residence for the Canadian Broadcasting Company/ Quebec Writers Federation website.