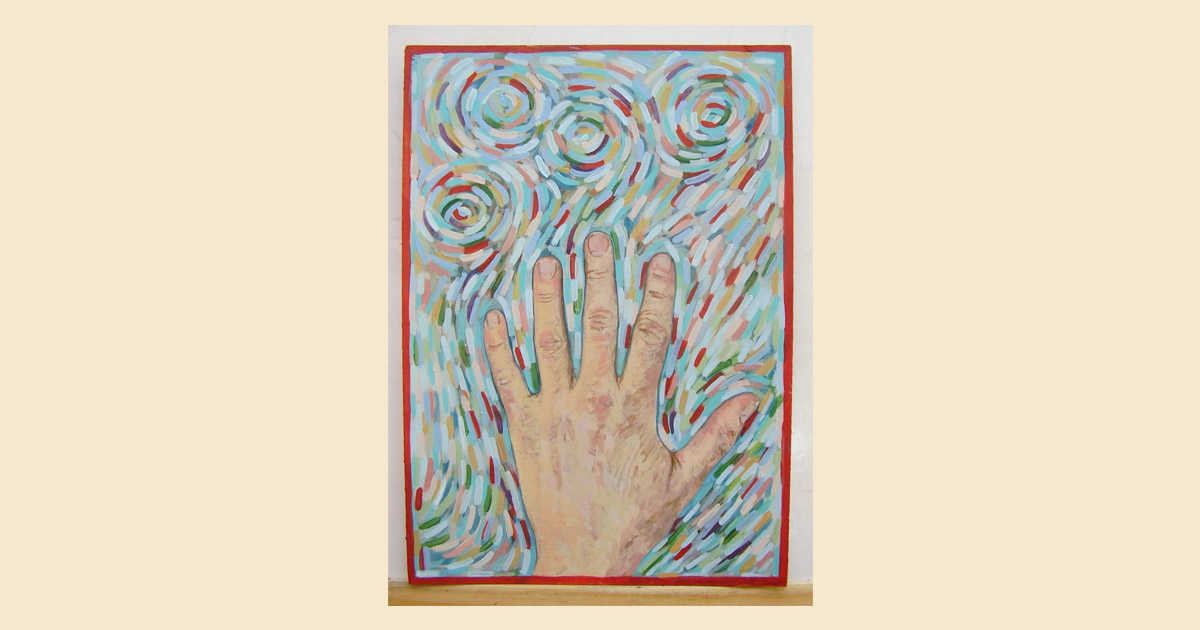 Ex Nihilo
As a child I believed that the soul was in the hands.
And making was a sacred thing.
I believed that my life would be incomplete, a shell of existence if I didn't get to touch things like grass, tree bark, water, small creatures, soil… holding an egg in the palm of my hand.
And making, transforming an old piece of wood into something beautiful and smooth again, ready to be part of a whole.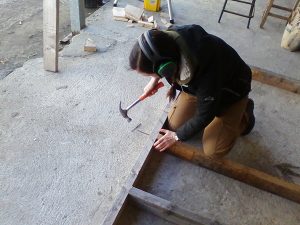 The hands get rough and cold with hard work, sore and tired, and they always feel so intelligent, so mysterious, as if they know more than I ever will.
Even when I have no answers, when I don't know what to do, my hands seem to know.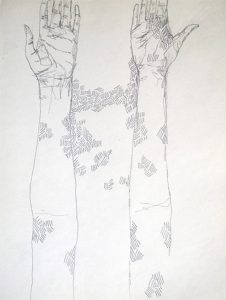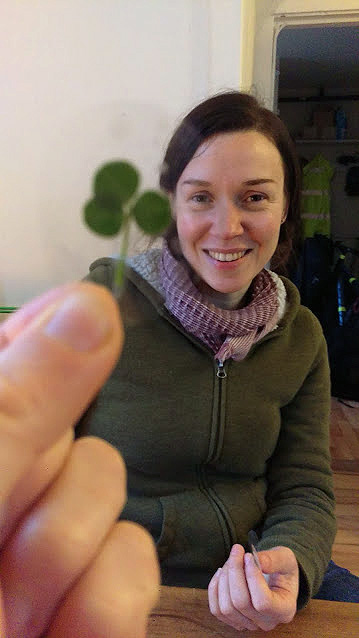 Founded in 1994 in Dublin, The Laboratory of Living Arts is a lifelong artistic project led by the artist Laurie Legrand. It focuses on questions such as the accountability of the artist in a culture made up of images, sound and stories as well as what makes an art work potent as a seed for a shift in awareness for both creator and viewer. Over the years her means of expression have varied from writing, painting and performance to street art and installations.
Laurie Legrand, born in Bruxelles/Belgium in 1974, has lived and worked in many countries around Europe but mainly in Ireland and Spain. She is an M.A. Fine Art graduate with Honours from St. Luc School of Art / Belgium, and has been a practising artist as well as an art teacher since 1992. She is studying carpentry as well as sustainable building at the present in CSN and The Hollies, and is now permanently based in Cork/Ireland.
For more on the work of Laurie Legrand