TIME TRAVELLING WITH GRANDMA BEA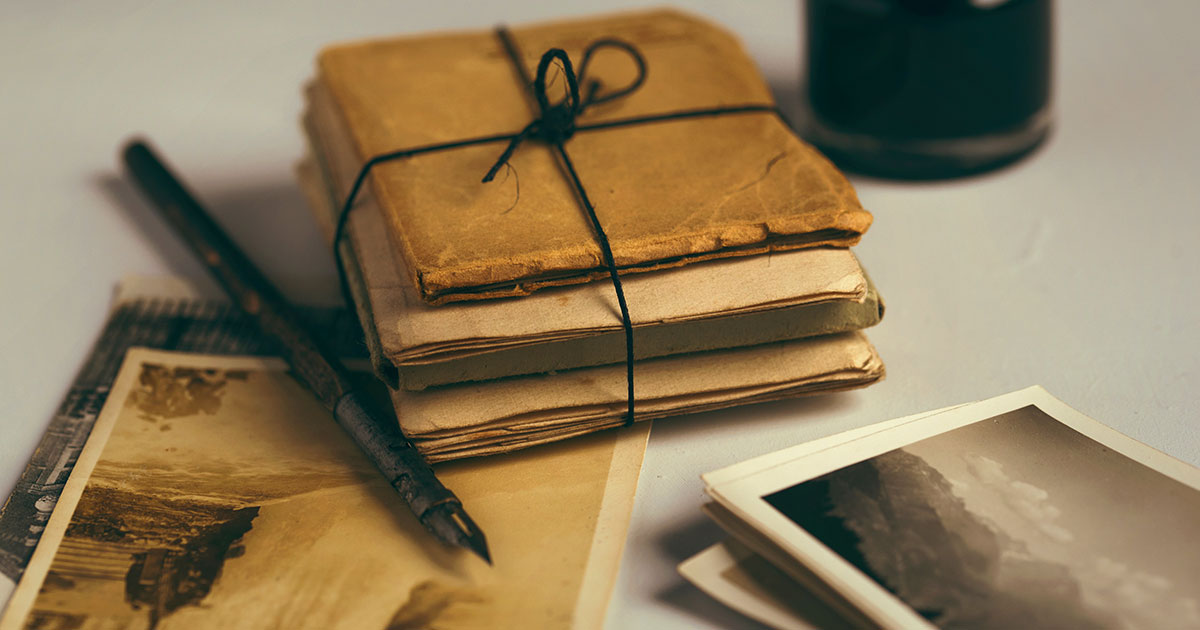 By Annie Mark-Westfall
After writing last month's column, I really did book a quick trip to visit Grandma Bea.  I traveled during the week to ensure my husband would be able to rely on daycare to provide him some respite from the round-the-clock attention that our children require. (They are 2 and 4 years old and still do not sleep through the night – send help.) Of course, because I voiced that thought aloud, the children became sick the day I left, and spent no time in daycare. (Sorry, Sweetie.)
Meanwhile in New York, I had one of the most glorious and fulfilling weeks of my life. I woke at 5:30 am, spent my mornings at the office before Grandma woke up, and the rest of the day with her. We ate fried oysters and matzo ball soup at the great diners across Westchester County; and in the evenings, we pored over the giant manila folder full of photos labeled "pre-war." I scribbled names on the backs of the photos and stories into my journal. Grandma's son, my uncle, came over and helped me fill in gaps and correct any errors. I went to Michael's craft store, bought a giant scrapbook and an overabundance of supplies, and spent evenings and mornings creating a narrative among the photos, and sticking them in the album. This photo book bookended my days with Grandma.
Creating narratives is the human experience, of course.  Particularly for a writer. My personal narrative, as I have been discovering and exploring my identity as a mother and a woman, has been particularly wrapped up in my grandmother for the past few years; and probably longer than that. I have always felt some undefined urge to capture that somehow.  Every time I leave her house, the bags of photos in the upstairs closet seemed to beckon me back. No matter how much time I spend at Grandma's house, sitting across from her at the table or next to her on the couch, I feel some intangible, ethereal failure – like trying to grab a wisp of smoke in your hand. Reaching out to clasp the moments tightly, only to open an empty hand. Forever some unfinished business.
When I was a child, Quantum Leap was a popular television show. I actually did not watch it, but in the series, the main character time travels; and each episode, as I remember it, ended with his body fading out of the scene and then bursting into a bright flash of light beams. And in the way that your childhood brain often defines the invisible beliefs and thoughts that you carry into adulthood, I now worry that my family history, our past, my childhood, my grandmother, and perhaps even my own identity, would dissolve into nothing but light, if not captured in a more permanent way. 
After fastening every pre-war photo into an album with fancy photo corner stickers, that fading to smoke feeling finally disappeared. Grandma and her role in our family came into sharp focus. I finished the album in the last hour of my last day visiting, and came downstairs to say goodbye to her.
With almost breathtaking synchronicity, when I landed back in Berlin, waiting in my inbox was an email from Storycorps, noting the interview that I did with Grandma in 2008 was now online.  Of course I knew this interview existed, but it had already burst into the light beams of another time. I had considered it perhaps permanently lost, relegated to a CD in an orange sleeve somewhere among boxes of souvenirs from my twenties, stuffed into a basement somewhere (perhaps even Grandma's basement).
After several days of dreading the sound of the recording of my own voice, I lay in bed with a hot cup of coffee on a Saturday morning, and pressed play. The sounds of 24-year-old me and 89-year-old Grandma washed over me, assuring me that I have not failed to capture or appreciate her story.
These were the calm and happy days just before the coronavirus pandemic brings the Western world to its knees. These are the moments of soulful peace before Chancellor Angela Merkel addressed the nation, calling COVID-19 Germany's greatest challenge since World War II. This is my own "pre-war" manila folder phase of life.
I have spent so much of the past several years searching for the "Big Story" amid our family's stories. My great aunt wrote a 200+ page memoir of her parents and their families, and my cousins and I bemoaned how utterly boring it is. I have asked Grandma over and over again about her life, her memories, her experience with motherhood. I have had the audacity to wish for something more exciting. Something, perhaps, like my friend's photo of her uncle marching in Selma next to Dr. Martin Luther King, Jr.
During our last dinner together, Grandma said something about heaven, which surprised me. The Jewish religion is not very clear about the topic, and we have never discussed it before. After pausing for a few minutes, I finally asked gingerly, "How do you feel about going there?"
"Where?" Grandma asked, not doing me any favors.
"Heaven."
"Oh." Another minute passed before Grandma continued. "Well, I am apprehensive. But [my husband] is there. And [my son]. And my grandmother. She was such a nice person, I really loved her. And it will be nice to see them again. [Pause.] The weather is supposed to be nice tomorrow."
Spring has arrived in Berlin, too. Yesterday, just before "non-essential stores" closed for the foreseeable future, I went to a stationery store to buy clear plastic sleeves and a binder. I gathered the weekly letters from Grandma that had become clutter around our apartment, re-read each one, and slipped them into a plastic sleeve. Clicking the binder closed, I settle into the unknown of the future, consoled by the past and the present—and a world in which grandmothers can provide comfort for a lifetime and beyond.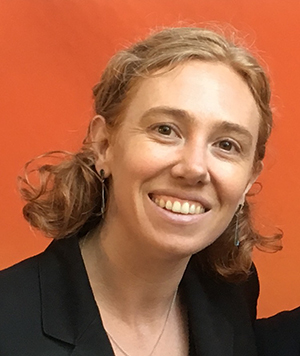 Annie Mark-Westfall graduated from Kenyon College in Ohio. As a former Fulbright grantee and Robert Bosch Foundation fellow, she views herself as a cultural ambassador. Her day job is with an international conservation organization.