THE NIGHT BEFORE CHRISTMAS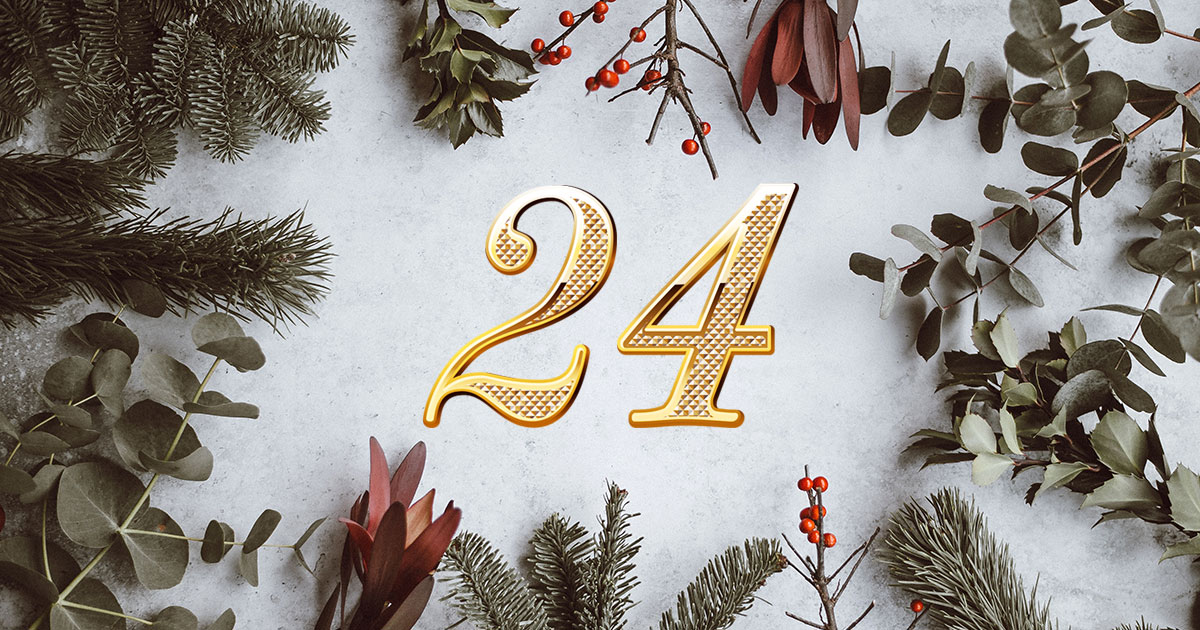 In yesterday's advent calendar, the Carroll family and police finally learn what really happened with Kris Kringle in their sitting room, read Day 23 here. 
Episode 24: The real Santa
The silence in the sitting room was absolute. It was like the moment after an explosion when dust sifts noiselessly down upon the debris. At the same time, there was a weird sense of energy fizzling out, not unlike when a sparkler sizzles down to the bottom and goes cold.
Granny was the first thing in the room to stir. "Ah, feck." She let herself fall into a slumping position on the couch.
"Are you all right, Anna?" Marie asked, going over to her. She put her hand on Granny's shoulder, but Granny shook it off.
"What actually just happened here?" Joe said. He glanced over at his mother, his children, the two gardaí. Holly and Noel looked dazed.
"Eh, well," Garda Selina Brady started. What could she say? What could they do? "Did we all just see the same thing?"
"Yes," said Holly. "There was a fake Santa who was Granny's boyfriend and then he was a real Santa and then he was a bad Santa when Rudolf and the real Santa came and then they all left."
"We can't write that up," said Garda Paul McNamara.
"No." Garda Brady had been in situations before when the facts had to be massaged. She'd never been in a situation in which the entire situation had to be massaged. It was unpleasant, but she shook herself. "It wasn't you who called for the guards in the first place, was it?" she asked Joe and Marie. They shook their heads.
"Do you have any further need of us?"
Joe and Marie's eyes met. "I guess not," Marie said.
"We'll just move on, then," said Garda Brady. "Domestic dispute, minor injuries. Lots of them every Christmas. Have a – " She couldn't quite bring herself to wish them a merry Christmas. "Have a healthy and peaceful holiday."
"Happy holidays," Garda McNamara repeated, as he walked behind Garda Brady through the front door. They continued silently to the car and got in. But after belting up, Selina Brady paused before turning the ignition. "Best if we never mention this again, to anyone," she said. "Even each other." Could she tell her sister? Probably not.
"Agreed." As the car engine roared into life, Paul silently resolved to delete his Tinder account. It was a minefield out there and – especially as a public servant – he shouldn't be compromising himself like that anymore. And anyway, he'd met someone now. It was the real thing. She already said she'd like him to meet her family and friends. She was a bit older than he was, but Tamsin was definitely the one.
In the house, Joe hobbled over to Marie and Granny. "Mam, are you OK?"
"I'm fine," Granny said stoutly. "I'll cry later."
"Are you sure?" Marie asked.
"Of course I'm sad and disappointed," Granny reasoned. "But he lied to me. I wasted months with that hooligan. And now he's gone. Alone again, naturally. And at my age, who knows how much time I've got?"
"Oh, Anna," Marie apologised. "I'm so sorry. I'm sorry it didn't work out and – " She stopped, remembering everything that had happened that night. It seemed a bit trivial to sum up by saying things hadn't worked out.
Granny shrugged. "I don't know if I was even actually in love with him. It was mostly about the – "
"NO!" Joe cried. "Don't say it! I don't want to know!"
"The ROMANCE, you squeamish old eejit," Granny snapped. "Did you think I was going to say sex? That's not what I was after. I just wanted some companionship."
"We'll be your companions, Granny," said Holly.
"That's not what she means," Noel muttered to her.
There was another silence. The Carroll family surveyed the room. The ceiling lamp was still blazing. There were blood and tea stains on the white carpet, still dotted with shards of amber glass from the broken whiskey bottle. It felt very empty.
"I guess I believe in Santa again," Noel announced.
"Well, I don't," Holly huffed. "I didn't like Santa. He was just a big eejit who didn't want to share and let his fake Rudolf bully everybody."
Joe groaned. "Oh God, has she got Stockholm Syndrome?"
"More like North Pole syndrome," Granny said. "You don't think that Kris or Brendan or whoever it was should be Santa, do you?"
"No. He was mean and lied to you," Holly said. "I believe in Mum and Dad. I believe in us. We're the real Santa."
Granny sat up. "Good girl!"
"She's right," said Noel. "We don't need them. We can make our own Christmas."
"That's the spirit, Noel!" Marie said, holding her arm out to him and giving him a squeeze. "But what do we do now? We can't just go back to bed like nothing happened."
Joe looked towards the window. He limped over and drew back the curtain. There wasn't a full moon, but a half-moon had just emerged from behind a bank of cloud. The snow that had melted and refrozen gleamed and glinted in the moonlight. "Mar, do we have some candles?"
Marie looked up at him, confused. "Yeah, we've loads. I keep getting them as presents."
"Brilliant," said Joe. "Get them. Get all of them. We're going to light them all."
A bit dubious, Marie left the sitting room to rummage for the candles. Joe hobbled back to the centre of the room. With some difficulty, he shifted a coffee table and an armchair over the stains on the carpet and kicked the bigger shards of glass into the corners of the room.
Granny got up from the couch. "Here, I'll do that," she said, and went into the kitchen, returning with a broom.
"I've got the candles," Marie said, re-entering with her arms full of them.
"Great! Put them down here on the table and we'll light them."
Granny brushed the glass towards the walls; Joe, Marie, Holly and Noel each lit candles until the coffee table was aglow. The flickering flames danced off the tree ornaments and lent the room a warm glow.
"I'll switch on the fairy lights," Noel offered.
"NO!" the other four roared.
"Right, OK," Noel rowed back.
"Turn off the light there, Noel," Joe asked. "Now … " Seated on the couch, he held one arm out to his son and put the other one around Granny. Marie sat next to her and put Holly on her knee.
"Now … here we are." Joe's voice softened to a whisper. "We're all here together. It's quiet and peaceful and beautiful. And in the end, that's what's important."
The Carrolls cuddled into one another. And for the first time since he was a boy, Joe sensed that the promise of that former Christmas-night tranquillity had never really gone away.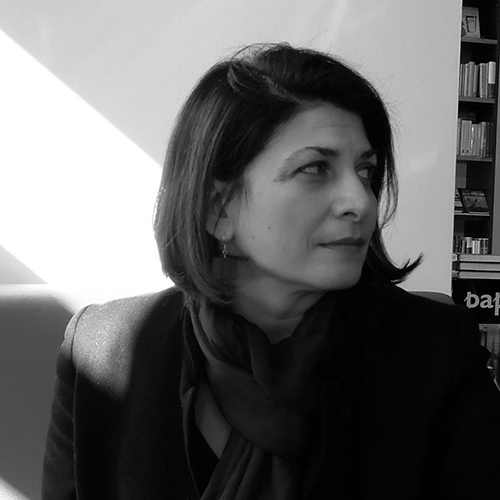 Christine Madden is an Irish writer, journalist and dramaturg. She worked as subeditor and arts correspondent for the Irish Times, writing extensively on theatre, dance and literature as well as other culture and feature topics. As literary manager at Rough Magic Theatre Company, and New Playwrights Programme Manager at the Abbey Theatre, she assisted the development of new plays and playwrights for the Irish stage. Together with Theatre Forum and Dublin Theatre Festival, she also devised, initiated and launched The Next Stage theatre development workshop, which she also led in its first two years. She is currently resident in Germany, where she continues to work as a freelance journalist and editor, and is concentrating on her own work: she has written a novel and is currently working on her second.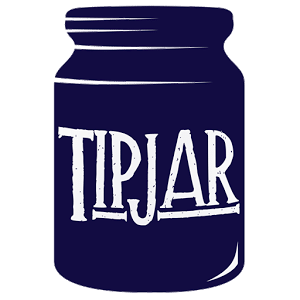 DEAR READER
At The Wild Word we are proud to present some of the best online writing around, as well as being a platform for new and emerging writers and artists.
As a non-profit, the entire site is a labour of love.
If you have read the work in The Wild Word and like what we do, please put something in our tip jar to keep this amazing platform alive.
THANK YOU FOR YOUR SUPPORT!