THE NIGHT BEFORE CHRISTMAS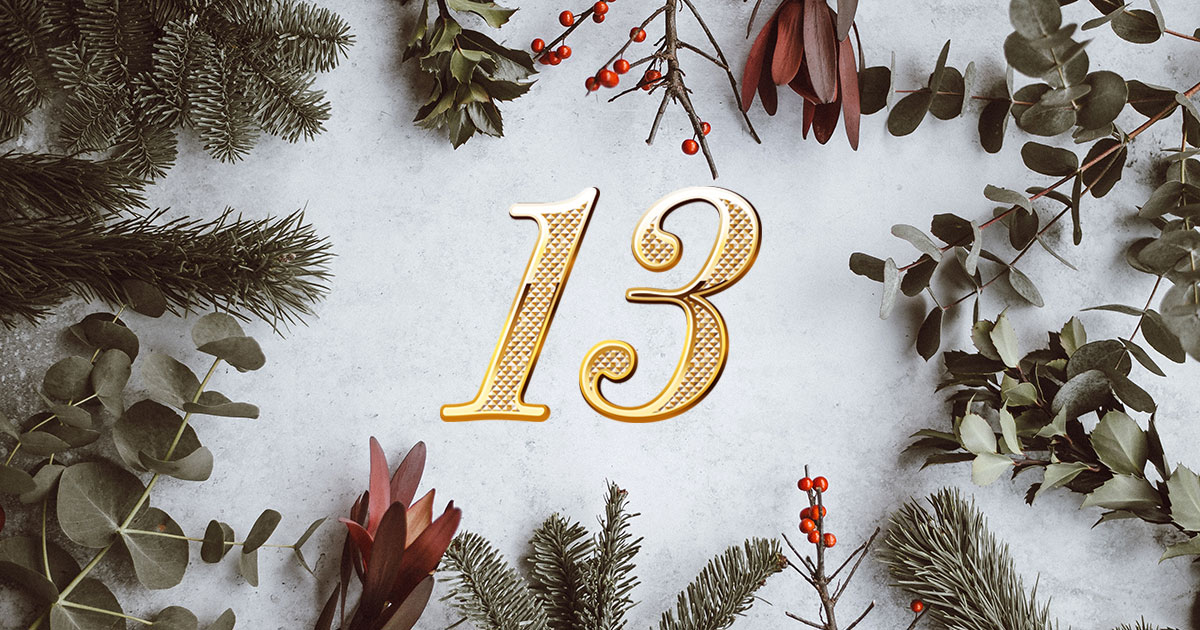 In yesterday's advent calendar, things become clearer as Granny shares a little secret about her and her boyfriend, read Day 12 here. 
Episode 13: Out in the cold
Because of the snow it was a lot lighter outside than usual for the middle of the night. The cold felt delicious against Garda Paul McNamara's burning face. He walked over to the hedge, grabbed a handful of snow from a branch and rubbed it into his cheeks.
How could he have lost it like that in there? He probably just imagined that that woman recognised him, and then he just kept looking at the expression on her face, and getting more embarrassed. She had probably been looking at him like that because he had gone fuchsia. His tendency towards easy scarlet mortification had dogged him since he was at school. He urgently needed to learn how to keep his cool.
Not seeing anything particularly unusual out the front of the house – they had a string of lights in a smallish, bare tree, but that was it – he went round the back. It was a bit darker here without the street lamps. As soon as he turned the corner into the garden, lights flashed on. They must be motion-activated, because there was nobody else there. It was very quiet, apart from occasional raised voices inside. The family's father was working himself into something. But Selina was well able for him.
He stood there for a moment, regarding the snow-covered back garden. There was the standard snowman with bits of coal for eyes and flecks of grass randomly dotting it – and some open trails of grass where all the snow had been rolled up. He saw a lot of footprints out there, probably made by the kids. Some small ones, too – too small for kids, and poked into the snow in regular intervals. The foxes were everywhere, Paul thought; cheeky things they were, too.
The light suddenly switched off. He hadn't moved, Paul reasoned, so it got bored. He looked around, getting a different view without the light gleaming into his eyes – and saw something half buried in the snow on the roof. He walked towards it to look closer, but the lights switched on again. The lamps were right under the roof, so they shone right in his eyes when he was trying to look up. So he stayed put for another moment, hearing the voices rising and falling in the house, waiting for the lights to go out again so he could see.
Inside, Selina Brady was staring at the intrepid little girl who appeared totally chuffed to have found a corpse under her Christmas tree. "You found him, did you? What were you doing down here? Could you not sleep?"
"I heard him," Holly said. "I heard some jingle bells. It was more like just one big jingle. And then I went downstairs – I didn't step on the creaky step that Dad always walks on – and put the fairy lights on, and there he was under the tree."
"Were you frightened?"
"I'm not afraid of anything," Holly staid stoutly.
Selina Brady believed it. What had she walked into? She was certainly earning her overtime pay tonight.
"I went upstairs and got Noel," Holly continued, "because I didn't know what to do. And then Dad came down and saw Santa, too, and cut his foot on the glass. Except it's not the real Santa."
"Right," said Joe. "That's what happened. We'd better get them upstairs."
Noel took his sister by the hand. "I can take her up," he said, looking forward to getting into his bed as soon as possible.
"Gettof!" Holly yanked her hand away from him.
"Did you notice anything else different?" garda Brady asked her. "Anything that shouldn't be?"
"No," Holly considered, "except for the dead Santa, it was all just like normal. We went to bed. I heard Daddy going downstairs because of the creaky stair, but he wasn't there when I went down. Oh, there was lots of broken glass about, and that's dangerous. That wasn't there before."
"Sorry," said Selina Brady. "Did you say your Daddy had gone downstairs before you?" She turned to Joe. "Had you been downstairs again before Holly came down?"
Before Joe could answer, Garda Paul McNamara came in from back garden. "Brady, have you still got that torch? There's something on the roof. Is there a ladder anywhere?"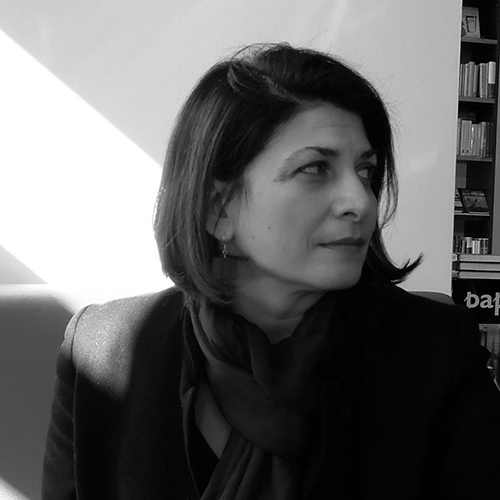 Christine Madden is an Irish writer, journalist and dramaturg. She worked as subeditor and arts correspondent for the Irish Times, writing extensively on theatre, dance and literature as well as other culture and feature topics. As literary manager at Rough Magic Theatre Company, and New Playwrights Programme Manager at the Abbey Theatre, she assisted the development of new plays and playwrights for the Irish stage. Together with Theatre Forum and Dublin Theatre Festival, she also devised, initiated and launched The Next Stage theatre development workshop, which she also led in its first two years. She is currently resident in Germany, where she continues to work as a freelance journalist and editor, and is concentrating on her own work: she has written a novel and is currently working on her second.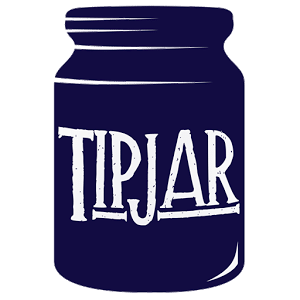 DEAR READER
At The Wild Word we are proud to present some of the best online writing around, as well as being a platform for new and emerging writers and artists.
As a non-profit, the entire site is a labour of love.
If you have read the work in The Wild Word and like what we do, please put something in our tip jar to keep this amazing platform alive.
THANK YOU FOR YOUR SUPPORT!