The Earthly Dream
Underneath eternal branches, in the new wind,
I had a face but I was not seeing it.
The stars were green,
and their greenness was preparing an evolution.
* * *
The wood was already smelling – from the entering summer –
and I as the animals, the hairy deer
in heat in the green secrets,
was euphoric.
A young bat among the treetops at light dusk I was.
Yes, we were ephemeral –
our happiness, as well as ourselves –
but from us, the soil is made
and in it, are the new leaves,
and from them, crop up the stars.
The stars, the earthly dream.
* * *
Sacred life once more presented on its palm before me
its gift – the wheel
of the end and the new beginning.
I took a look at it, and shivered:
they were indistinguishable.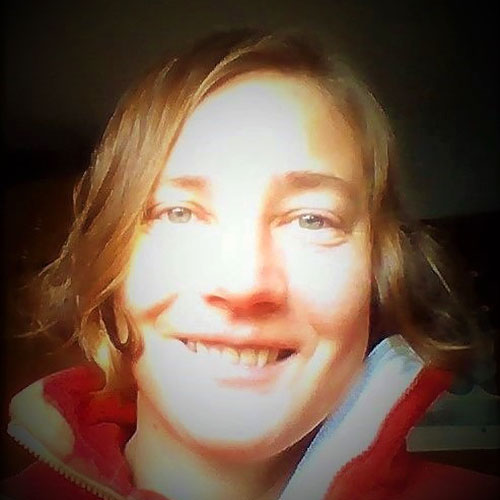 Margarita Serafimova is the winner of the 2020 biennial Tony Quagliano/ Hawai'i Council for the Humanities International Award for innovative poetry 'recognizing an accomplished poet with an outstanding body of work', 2020 and 2021 Pushcart nominee and a finalist in nine other U.S. and international poetry contests. She has four collections in Bulgarian and a chapbook in the U.S., A Surgery of A Star. Her digital chapbook, Еn-tîm (Forest), is forthcoming by the San Francisco State University Poetry Center Chapbook Exchange 1 Feb. 2021. Her work appears widely, including at Nashville Review, LIT, Agenda Poetry, Poetry South, Steam Ticket, Waxwing, Reunion Dallas, Trafika Europe, Obra/ Artifact, Botticelli, Shrew, Noble/ Gas, Great Weather for Media, Landfill, Nixes Mate. Visit her on Facebook.