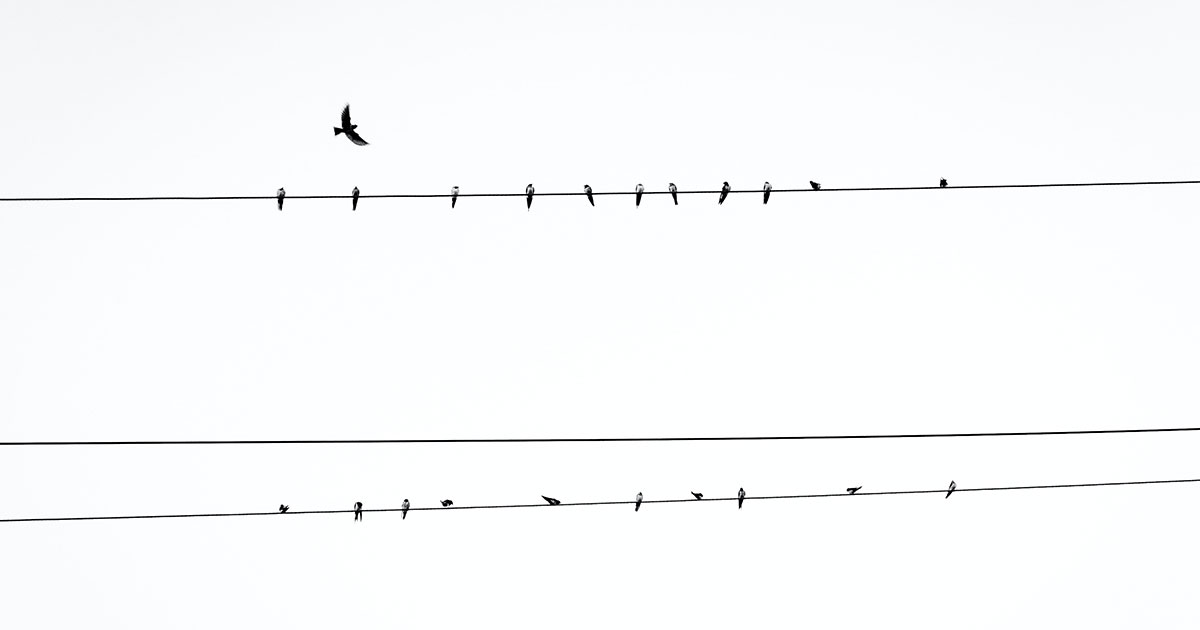 Image by Danielle Macinnes

Hummingbirds for Bees
My mother tells me peacocks came each morning,
landed on our mud roof, dragging their tails
between the stacks of drying dung patties.
If she was lucky, they'd leave behind a feather
with iridescent blues and greens of gasoline.
She remembers wild parrots whirring,
whizzing past the date palms and eucalyptus,
darts of green splendour.
Now she settles for white-throated sparrows
stitched neatly on the telephone line,
pigeons pecking at thrown seeds,
swallows relentlessly dive bombing her garden.
She mistakes hummingbirds for bees,
dinner plates for large blooms,
and the swell of summer heat for a monsoon.
She allows the days to glide past like shadows,
a blur of waxwings, finches, wrens, and herons.
She laughs at the turkey vultures,
marvels at red-tailed hawks and bald eagles,
and embraces a special grief
reserved for wings and feathers.
Migrant Parents
my parents are old
and have forgotten why they came
they ask
who wanted all this?
I remind them
you wanted this:
milk
not water buffalo milk
but American cow milk
and honey – jars and jars of honey
a shiny wristwatch
a used Chevy Nova
emerald green, sparkly
your own telephone line
a house
not made of mud and bricks
you wanted:
to drink water from a tap
to walk on pavement
on sure footing
to rise after the sun
not always before it
to temper all your wants
with a new life
Murmuration
this season, long and taut
misplaced time between days and months
stretched out like field bindweed
deepening its taproot
this season, I realized I could
replace magpies with mourning doves
trade brick towers for towering ponderosa
scatter seeds for plump quail
see life hidden in roots and trees
mistake limbs for wings
gather birdsong in the crook of my neck
as the sky solid movement, shifts
each one slight and whole, a single starling
mirrors thousands, like shadows of each other
synchronized black lights blooming
into soundless clouds, finally settle
like a warm shawl on dry earth
this season, I realized I could
watch feathers sprout from spines
             watch waxwings waver in an elm
                          watch the sky turn indigo
as slender nighthawks, swift and silent descend
to consume the unseen
before the round edge of the moon
washes it all away
before the owls take over the night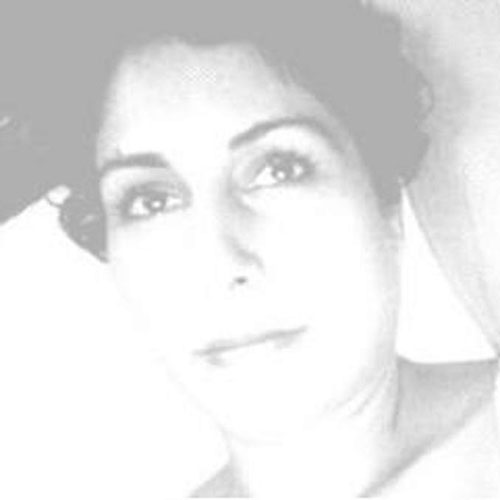 Moni Brar is an uninvited settler on land adjacent to where the Bow River meets the Elbow River – traditional Blackfoot territory called Moh'kinstsis, now referred to as Calgary. She is a Punjabi Sikh immigrant and Pushcart-nominated poet exploring diasporan guilt, identity, and intergenerational trauma resulting from colonization. She believes in the possibility of healing through art. Her work appears in PRISM international, Hart House Review, Existere, Hobart, and other publications. After working in 13 countries, she is grateful to call Tuttle Island, also known as Canada, home.