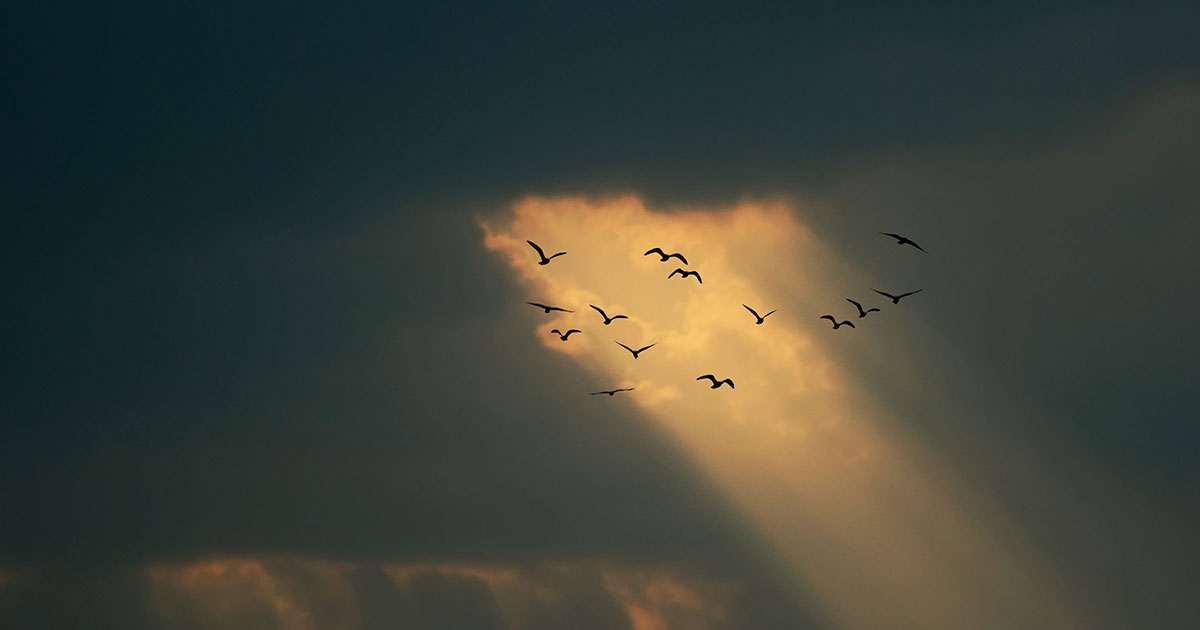 At the Letting Go
Cranes strut, swagger across the sandy flatland.
By the hundreds they lurch, searching for roots, for grain.
Soon they will rise, sky full of fury and then –
silence, a blankness in the blue, blue canvas.
In another season, pomegranates plump.
Red-orange buds trumpet into tart-tongued globes.
Trees bow with heavy treasure, and juice seeps,
ferments until a withered mass browns,
sags through thorns onto parched grass.
And you, my dear, you stagger toward excuses,
grasp as high as you can.
Fingertips caressing the skin, you lose
your balance. Fall.
Cobwebs, Breathing
I am glad it cannot happen twice, the fever of first love. For it is a fever,
and a burden, too, whatever the poets may say. –Daphne du Maurier
After the first flush of love comes the sickness
then the dying.
Trinkets of tickets, a teddy bear,
even a nubby flannel shirt
must be packed into a box
that becomes a coffin –
buried in the far corner of your closet.
Sometimes you even forget it's there.
No box will lock your thoughts, keep them
from bursting loose, so you blush
when a friend waves a hand
in front of you, asks what's wrong
then hesitates. They know.
You were in a long ago place –
a place where rose petals were tucked away,
scent still staining your hands.
Return My Dreams
You tasted like smoke and like trees.
I should have known you'd leave,
oh you'd leave –
But the hunger was worth the wait, worth the thorns.
I was already broken and bruised,
already torn.
Rain smudged the horizon the echo of sin,
your lips and your hands feasted
over my skin.
I breathed the sun and the stars for the very first time.
Strawberries in the park, flurried-snow surprise,
air singing like chimes.
Like nectar that drops from the hummingbird's beak,
we watched chicory purple and pulse
by the honeycombed creek.
Frogs in full chortle, spiders whispered their webs.
We laughed in a blossom-storm, honeysuckle and moss
fashioned the bed.
Darkness drowns your warmth, but a moon sparks the night.
Is it ok to the put my hand in the fire
if I can bring back the light?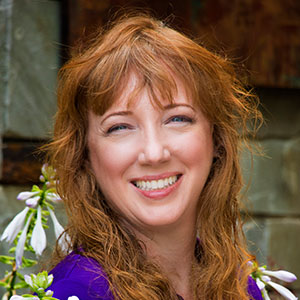 KB Ballentine's sixth collection, The Light Tears Loose, appeared this summer with Blue Light Press. Published in Crab Orchard Review and Haight-Ashbury Literary Journal, among others, her work also appears in anthologies including In Plein Air (2017) and Carrying the Branch: Poets in Search of Peace (2017). Learn more at www.kbballentine.com.