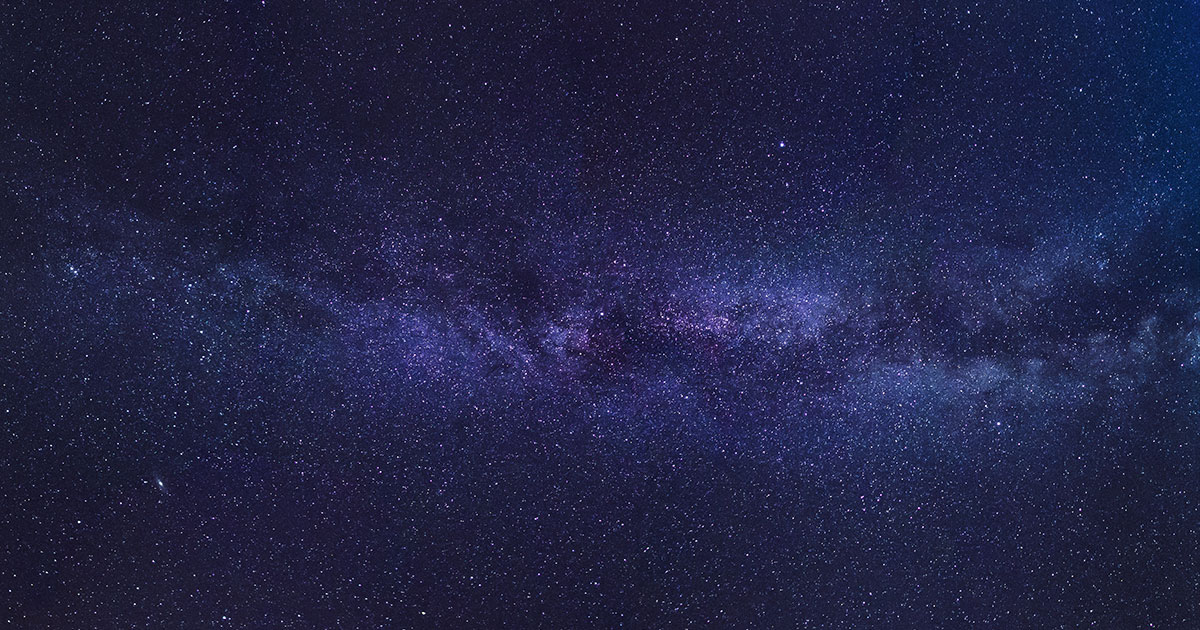 Image by Felix Mittermeier

A postcard from my mother who met death in the most startling way
Even the stars are a listless array of suburbs.
Supernova whirlpools and life in light years.
Here, humans are called particles. The smaller the better.
If I write "I miss you" it will denote something rueful in
the language spoken on Earth. Here, it just means I am
giving birth to a lonesome deity between us. I canoe around
Ursa Minor and think of those minor frictions I had with your
papa. It reminds me how we are lost in the smallest of spaces,
how there is only just one big language after all. Here, the sky
is indigo, just the way I wanted; just the way I painted your
bedroom walls a burning sapphire indigo. I am out in the open,
and now there is nothing magical about this sheath of starlight.
And if I were to dig my human nails in the reams of this nameless
realm, I will rob myself of the remaining magic. Here, when I say
"I", I refer to my 10-year-old self in Mombasa; brown like henna,
hair in silk braids, legs continents apart and that green mamba
hissing between my heels, then slithering away. I am now a particle,
so I can be a river or a songbird or a soft hiss. Here, rain brings
no poetic sadness. A tree star lands on my toes. I am not startled.
Prelude
Let the fire crackle in this glass,
the water rippling,
this cricket-silence you sip.
Your shoulders perish on an old wooden chair;
dusty and historical, impregnated with bygones
who are now a future, nearing.
Entirety was just ten seconds
on this brittle chair, with shoulders
drooping like the insides of a lotus,
head bowed down, hair entangled
in the shoelaces.
A sun grows somewhere, for you.
A gleam enchants your final journey.
This perturbing captivation; your
eyes howl with that last realization:
love is waiting.
Lift your head up, and plummet
into this welcoming incongruence.
Sometimes straightening a nail in the chair
brings back a progeny of smile,
returns to you the great beyond,
so you wield the hammer.
Asylum
I love summer rains,
but this doesn't
look like one.
With each
morphemic breath,
innumerable after-lives
are born. Maybe
summer rain is only
winter residue – an
extension. Autumn pansies
shrouded in the last
heartache; until it
isn't the last. Rain is
palms sodden with mist,
lentils simmering on
a cold stove. If a nose catches
a scent, if autumn catches
the winter residue, then
this life is also a remnant
of demise, and loss. It is
an unsung reprieve lying beyond
raw tantalizing aches. And
these misty palms are
parapets barricading
transcendence, barricading
the liberties of
each unlived paracosm.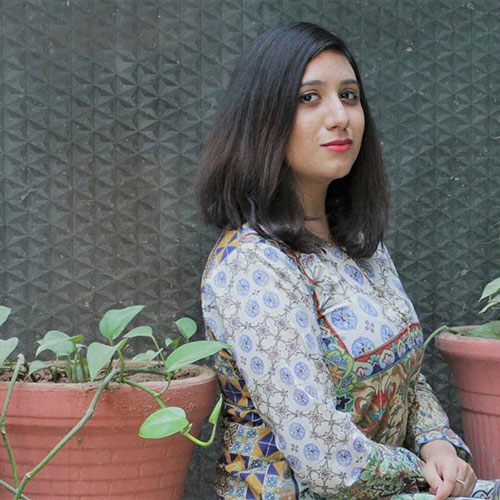 Hiba Heba is a Pakistan-based writer and poet who is also a student of English Literature and Linguistics at Air University. Her works have appeared in Daily Times, Terror House Magazine, Scarlet Leaf Review, Literary Yard, Visual Verse, OpenDoor Magazine, The Raconteur Review and are forthcoming in Feminist Voices: Volume Two (2021). Hiba believes in a relativist approach to life.