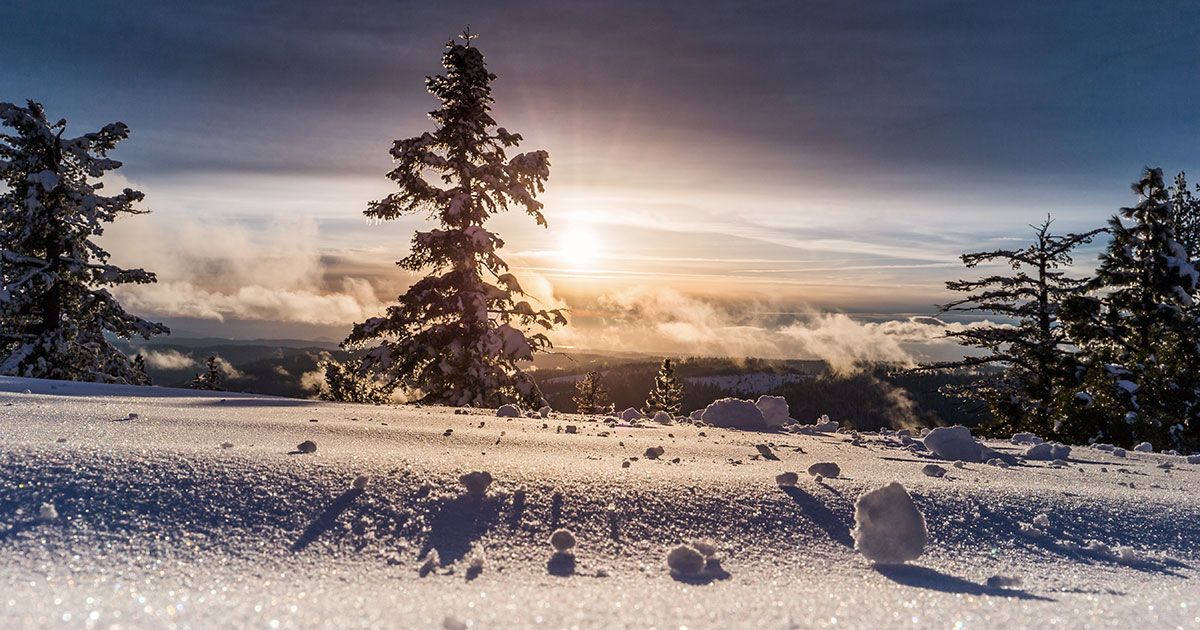 Tracks & Signs
Three days now 
snow's encased mountains, 
roads, 
town …
out in the woods 
I try to decipher
its wild Braille, its cuneiform –
ground where no humans have walked
is alabaster engraved with a series 
of rising suns – 
red squirrel bounds, 
four-toes (front) 
five-toes (hind) –
till at the base of an oak 
tracks
go cold.
Below 
banks that slope steeply to a path, 
dark rents in the crisp pearlescence, 
where blackbirds have scuffed 
layers of leaves with their wings, 
probing for food.
Hungry & chilled to the bone, 
I return to find  
this sign taped to the supermarket door:
Sorry we're low on stock, 
our drivers can't make their usual deliveries, 
due to heavy snow down South.
Inside
empty shelves stripped of milk, bread, fruit – 
like a glimpse of collapse.
In the queue for the till 
I stare at a drift
of newsprint, headlines repeating:
"ARCTIC WARMER THAN LONDON, PARIS, ROME".
And though I know the track we're on,
breath catches 
at yet another sign 
of all we stand to lose
Helen Moore is a British ecopoet, socially engaged artist and writer. She has published three poetry collections, Hedge Fund, And Other Living Margins (Shearsman Books, 2012), ECOZOA (Permanent Publications, 2015), acclaimed by John Kinsella as 'a milestone in the journey of ecopoetics', and The Mother Country (Awen Publications, 2019) exploring aspects of British colonial history. Helen offers an online mentoring programme, Wild Ways to Writing, and works with students internationally. In 2020 her work has been nominated for the Forward and Pushcart Prizes, and she has been awarded grants by the Royal Literary Fund and Arts Council England. www.helenmoorepoet.com