Diana Explains About Actaeon
It wasn't modesty, I'm gorgeous,
although aeons older than the stars
you discard at first sag. A goddess
has no expiration date. And no,
I won't titillate you with descriptions
of my eyes or muscle tone. There's
far too much of that in poems.
No boy can reduce me
to a worn-out trope – woman exposed
or shining in the light
of the male gaze.
He needed to learn
how an object feels.
I cast my spell.
I called the dogs.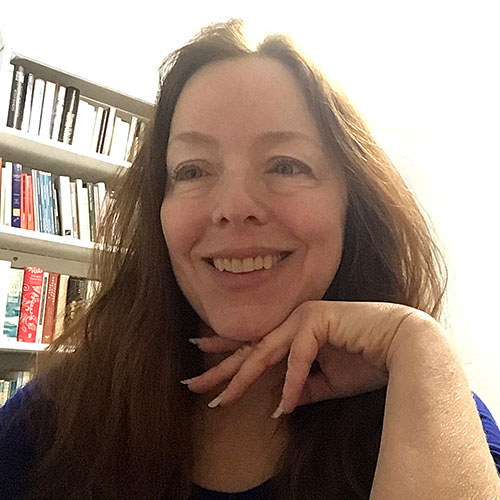 Alison Stone has published seven full-length collections, Zombies at the Disco (Jacar Press, 2020), Caught in the Myth (NYQ Books, 2019), Dazzle (Jacar Press, 2017), Masterplan, a book of collaborative poems with Eric Greinke (Presa Press, 2018), Ordinary Magic, (NYQ Books, 2016), Dangerous Enough (Presa Press 2014), and They Sing at Midnight, which won the 2003 Many Mountains Moving Poetry Award; as well as three chapbooks. Her poems have appeared in The Paris Review, Poetry, Ploughshares, Barrow Street, Poet Lore, and many other journals and anthologies. She has been awarded Poetry's Frederick Bock Prize and New York Quarterly's Madeline Sadin Award. She was Writer in Residence at LitSpace St. Pete. She is also a painter and the creator of The Stone Tarot. A licensed psychotherapist, she has private practices in NYC and Nyack. www.stonepoetry.org  www.stonetarot.com. YouTube – Alison Stone Poetry.