Part 1
An ink-black sky and bright sea underneath

– a storm that never breaks –

just the rumbling, old-man voices

of wind and waves, rising and falling in argument,
and the sand, hissing cold

through the dry grass on the dunes,

where a dim glow dances

between shrunken, groaning timbers.
Like shipwreck sails, the tattered dresses

of the Caretakers whip against their legs.

Bent into the wind, bent with age,

they walk the strand and scan the water's edge:
no sea-shells, no boats, no messages

in bottles – not any more.

The only thing these waters bring,

in their phosphorescence and foam:
a traveller at her journey's end –

one more body

washed up
on the twilight shore.
Part 2
Wake up, weary traveller.

Come warm up by the fire.

Take another spoonful now:

it's all that you require.
Wake up, weary traveller.

You've further yet to go.

Where your journey takes you now

is not for us to know.
Stand up, weary traveller.

We'd love to have you stay,

but your footprints are ahead of you;

it's time you were away.
Go now, weary traveller.

Although you may be dead,

follow where the sea-breeze blows;

you've one more dream ahead.
Walk on, weary traveller.

Tire not, weary traveller.

Walk on, weary traveller.

We wish that we could, too…
In his poetry, mr oCean likes most to explore the almost-real—to glimpse hidden worlds and overhear stray echoes. In 2007, after two years of finding his poetic voice at SpeedPoets and the Kurilpa Poets in Brisbane, he fell in love with Berlin's long twilights and the type of gas-lit icy fog that softens reality. There he performed his poetry and music in cafés, cabarets, bars and living rooms, and toured Germany as a guitarist with singer-songwriters, Eric Eckhart and Sam Wareing. He returned to Brisbane in early 2012, and performed at the Queensland Poetry Festival, the Brisbane Fringe Festival and the Laura Street Festival, and provided musical accompaniment at SpeedPoets. His poetry has appeared in Stylus and Going Down Swinging (Australia), SAND (Germany) and Side Stream (New Zealand), and his first chapbook, To the Edge, was published in 2012.
floer [ˈfløːɐ] is the project of musician, composer, writer and theatre actress—Judith Mann and Andreas Laudwein—instrumentalist, producer, engineer, composer.
sparrows, their first full-length release was written and recorded from 2013 to 2018 at their studio fleuropa. The ten musical pieces span a narrative arc and are to be experienced as a single unit.
The album also features Berlin improvisational saxophonist Anna Kaluza and composer/musician Stephan Bleier on bowed double bass.
Lyrics to track #8 "twilight shore" written by Cameron Wilson/ mr oCean
Additional recordings took place at Studio Wolvesinsound in Berlin and were engineered by Antonio Passacantilli.
Album cover painting by marc lüders.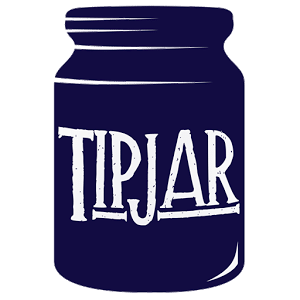 DEAR READER!
At The Wild Word we are proud to present some of the best online writing around, as well as being a platform for new and emerging writers and artists.
As a non-profit, the entire site is a labour of love.
If you have read the work in The Wild Word and like what we do, please put something in our tip jar to keep this amazing platform alive.
THANK YOU FOR YOUR SUPPORT!