Void
There are clouded spaces
so dark I can't see into them.
I have always been afraid
that monstrous beings
may lurk there,
waiting.
But now that the cloud
is lifting, moving away,
I am even more afraid,
afraid of the light,
afraid
it may reveal
the bare boards.
In This Space
Concrete and glass, marble and stainless steel,
reflecting distorted strollers, shoppers,
passing each other by,
walking purposefully or aimlessly,
footfalls on spotless tiles—still damp
from their overnight wash and brush up—
phones between fingers or clamped to ears.
So much space.
No glimpse of narrow streets
of tenements, courts and terraces,
washing hanging and children playing
or sitting on steps, women gossiping.
No sounds and smells of human life
nor animal—working or wild, not petted.
No rattle of carts on cobbles.
No noise and dirt, dust and fumes
of workshops, docks and factories,
spewing into this living space.
But scratch the shiny surface,
lift the cheap veneer,
take up a tile.
Look behind the facades
of the people and you will find
another place and its people
living
in this space.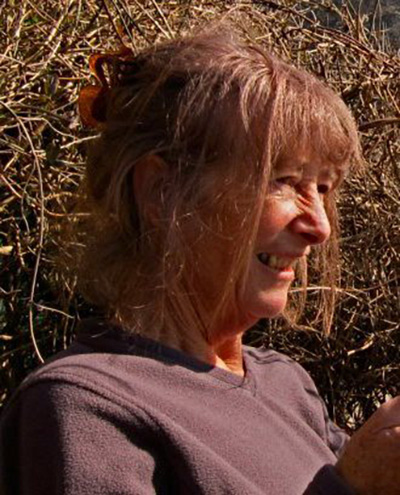 Lynn White lives in north Wales. Her work is influenced by issues of social justice and events, places and people she has known or imagined. She is especially interested in exploring the boundaries of dream, fantasy and reality. Her poem 'A Rose For Gaza' was shortlisted for the Theatre Cloud 'War Poetry for Today' competition 2014. This and many other poems, have been widely published, in recent anthologies such as Alice In Wonderland by Silver Birch Press, The Border Crossed Us and Rise from Vagabond Press, and journals such as Apogee, Firewords Quarterly, Indie Soleil, Midnight Circus and Snapdragon as well as many other online and print publications.
Find Lynn on Facebook and at lynnwhitepoetry.blogspot.com
DEAR READER
At The Wild Word we are proud to present some of the best online writing around, as well as being a platform for new and emerging writers and artists.
As a non-profit, the entire site is a labour of love.
If you have read the work in The Wild Word and like what we do, please put something in our tip jar to keep this amazing platform alive.
THANK YOU FOR YOUR SUPPORT!