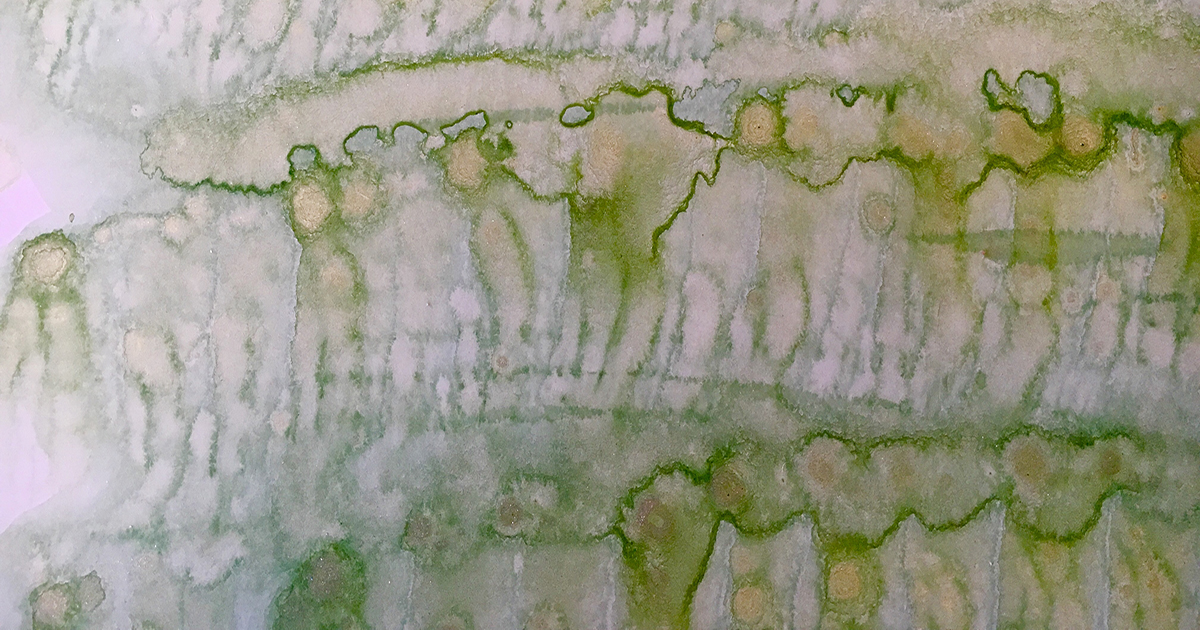 Sometimes when a painting is complete, I feel like I can see a place where something is somehow alive, a kind of skeleton or ghost that is stunned in the ink or, on occasion, almost seems to be moving through the painting.  Although I have never believed in ghosts, I also have never NOT believed in them.
Look at the lower right quadrant – a little white skeleton…
I loved reading the poems in this issue of The Wild Word. There are ghosts and aliens, there is an intergalactic language with "some interesting alphabet sounds." How can we resist not speculating about other dimensions, other lives, how can we resist revisiting concepts or beliefs we've long held as fact?
I wonder if the very acts of speculating and imagining are more important now than ever, as we witness growing intolerance of anything perceived as "other," as "alien," as Not Exactly Like Me.
Maybe that's something this second art has given me—a deeper sense of opening, of consideration. Whether making marks on paper or on a screen, or using a paintbrush to swirl ink, or a camera to shift or freshen or refine an image, when I physically handle the materials and tools of these arts I am closer to what matters.
It can seem, quite acutely, for those of us attempting to share creative work, that nobody is listening, nobody is noticing, nobody is out there. Submitting one's writing or putting one's art out there – isn't that what we literally say to each other– "you've got to put it out there" – can feel like exercises in futility. But when the world itself seems precariously tilted, when loss is a tidal wave of grief, when joy – yes, joy – falls on my shoulders as lightly as a bed sheet wafting down, I am so lucky to have a set of brushes and pens, I am so lucky to have friends who say "make something." I am so lucky to have an ocean of memories, and time, and faith.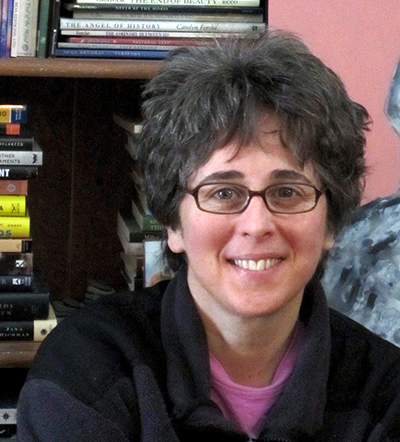 Donna Steiner's essays and poetry have been published in literary journals including Fourth Genre, The Bellingham Review, The Sun, Full Grown People and The Manifest Station. She teaches literary citizenship and creative writing at the State University of New York in Oswego. A chapbook of five essays, Elements, was released by Sweet Publications. Her paintings will soon appear in Lunch Ticket.
Inquiries about purchasing the paintings may be made directly to the artist. Please write to her at donna.steiner@oswego.edu.