MARY OCHER (featuring YOUR GOVERNMENT) – 'To The Light'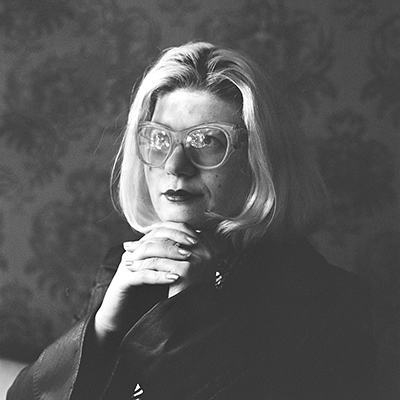 Mary Ocher was born on November 10, 1986 in Moscow, Russia. Fate brought her to Tel Aviv at the tender age of 4 and to Berlin at 20.
She has been playing with various media, be it words, sound, color or movement since mastering the craft of songwriting at the age of 11. Other than being a stunning musician, Mary makes film, visual art, documentaries, music videos, art installations and poetry. She is a member of the international art collective autodiktat.
As Mary Ocher continues to bewilder audiences with her powerful performances and incredible out-of-this-world voice, The shows have taken her from everywhere on the continent of Europe, to North America, South East Asia and Oceania. She currently resides in Berlin and has no plans at all…. only WORLD DOMINATION!!!!
Mary Ocher's New Album "The West Against The People" is out March 10, on Faust's Klangbad. it features an essay (available here: www.maryocher.com/essay.html), solo tracks, and tracks with her drummers (Your Government) and legends Die Toedlich Doris and Felix Kubin.
Up and coming dates:
10.03.17 – Berlin – SO36 (album release show w/ Your Government + Ich Bin Ein Berliner / women's day special)
17.03.17 – Warsaw – Girls To The Front @ Klubojadalnia EufemiaPoglos
18.03.17 – Krakow – KluB RE
UK:
05.04.17 – London – The Islington
06.04.17 – Brighton – Hope and Ruin
08.04.17 – Nottingham – JT Soar
09.04.17 – Manchester – Aatma Gallery
11.04.17 – Glasgow – The Flying Duck
13.04.17 – Newcastle – The Old Police House (Gateshead)
NL+Scandinavia:
20.04.17 – Rotterdam – Worm
21.04.17 – Breda – De Avenue
23.04.17 – Dordrecht – DOOR Dordrecht
27.04.17 – Alaborg – Studenterhuset
29.04.17 – Malmoe – Grand Öl&Mat
30.04.17 – Stockholm – Pygméteatern