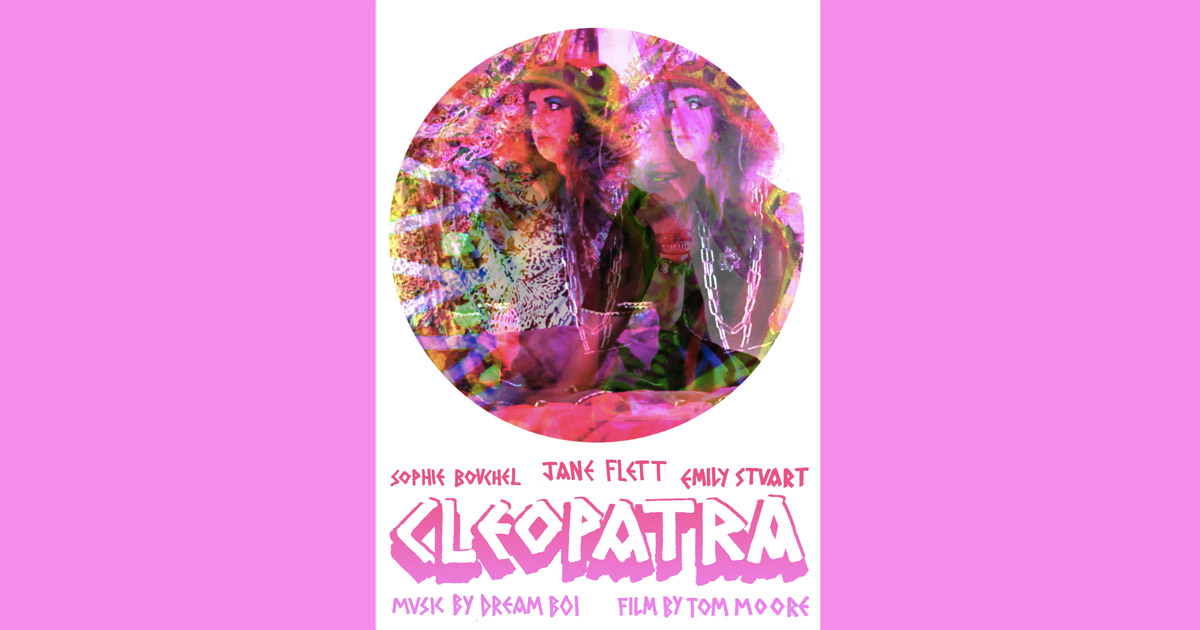 CLEOPATRA
I was coming to Berlin to visit an old friend, Jane. We had not been in touch for a long time and she said "When you come you should bring your camera, I've not starred in a film since LOVE, ACTUALLY!" LOVE, ACTUALLY! is an award-winning sci-fi horror sex movie that we made together several years before. I wrote, directed, photographed, edited and she starred as the central character Crazy Legs, alongside the brooding Alex Highet.
I wrote back saying I was amazed no young Cecil B DeMille had cast her in a new epic. She has such star quality. From old Cecil B we made the jump to Cleopatra. One problem, another jealous starlet wanted the role. Emily threw a glorious tantrum as only a true star can. "JANE CAN'T BE CLEOPATRA! I WANT TO BE CLEOPATRA!" With that two more Cleopatras were born. The Egyptian queen is a historic figure with a much debated past and is diverse in cultural representations. It seemed right to acknowledge this history and keep building.
We were lucky to find Sophie Buchel to take the role of DeeDee as a last-minute replacement for another actor who had decided to take an impromptu fast the weekend of the shoot. They were simply not ready for a mountains of ice cream. Sophie's wide eyed charms and go-get-'em attitude played perfectly against Jane's living god persona. Keep your eyes peeled for her (accidental) fire eating moment.
Our Cleopatra is about many things. Romance. Multiplicity. String Theory. Chaos. The Eternal Void. Wrestling!
When the shooting was completed, the editing faltered. The footage spent months and months on the shelf, tucked up in an external hard drive. I was getting frustrated messages from the impatient cast. Not only did I not have the film ready I also didn't have any good reasons. The performances were brilliant and the story made as much sense as it was ever going to. I just didn't know what the film should look like, how it should feel, how it could visually live up to the stars and to the cosmic vision.
Then, as if by some angelic answer to my predicament, I heard the music of Dream Boi. High speed, high emotion, high sugar pop music belonging to an internet phenomenon called Nitecore. Not only was this new music exactly the way this film should sound it was also how the film should look. Saturated colours, moving patterns, multiple layered images. More is more and everything now. Dream Boi was kind enough to not only introduce me to my new musical doctrine but also to soundtrack the film. He is the angel who saved Cleopatra from the worst of all fates, eternal postponement.
Like many of my films, Cleopatra is a "star vehicle". A term often used to deride old Hollywood movies which relied too heavily on the draw of celebrity, I think the idea is wonderful. I love making movies with stars. I love writing a fantasy as if it were a portrait. Why would you not want to fall in love?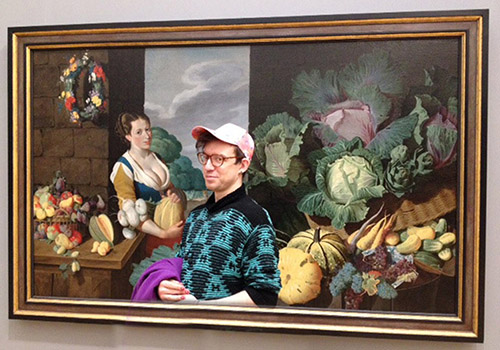 Tom Moore works with Lost History & Found Flowers, Low Spectacle & High Fashion, New Monsters & Old Hollywood, True Crime & False Lashes, Fresh Guts & Worn Clichés, Breaking Hearts & Accelerating BPM. Drawing is séance. Film is spell casting.
They have exhibited at the National Portrait Gallery London and the ICA. Their films have been screened at the London Independent Film Festival and Donau Festival. They teach drawing in Berlin.
http://tommoore.eu/
http://inkandbricksdrawing.tumblr.com/
For more on the work of Tom Moore
DEAR READER
At The Wild Word we are proud to present some of the best online writing around, as well as being a platform for new and emerging writers and artists.
As a non-profit, the entire site is a labour of love.
If you have read the work in The Wild Word and like what we do, please put something in our tip jar to keep this amazing platform alive.
THANK YOU FOR YOUR SUPPORT!