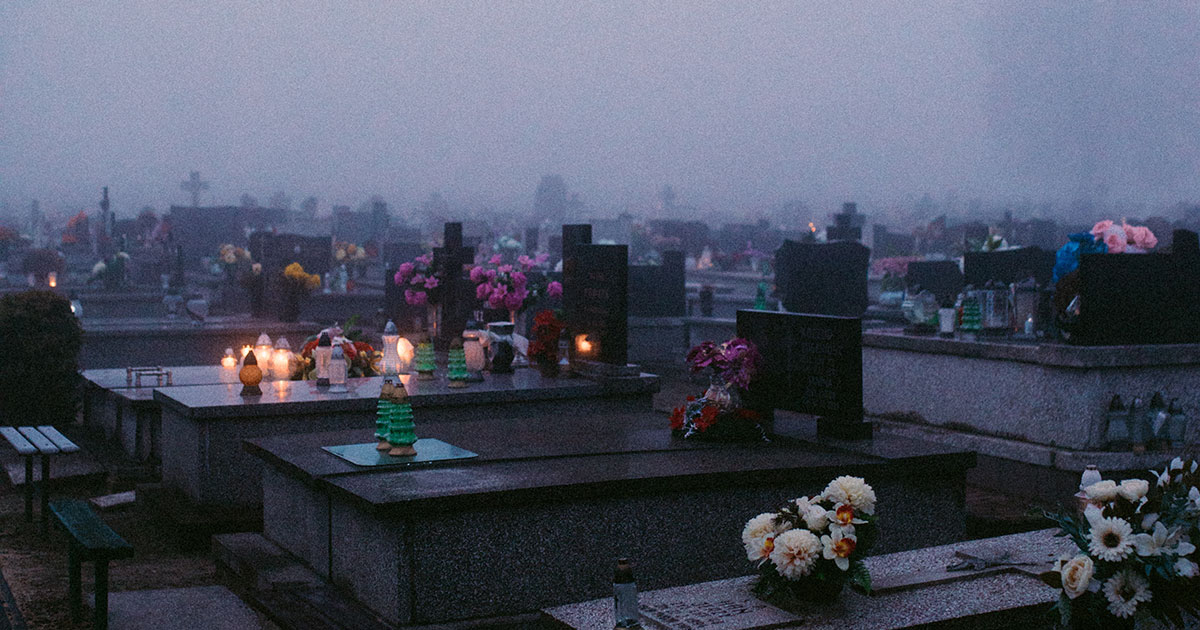 Since the beginning of the pandemic and lockdown, I have been paying my respects; visiting the graves and tombstones of Berlins iconic cultural personalities, experimental and scientific minds, modestly yet majestic, haunting me creatively, buried inside the most sublime cemeteries in Berlin.
Lady Gaby, December 2020 till present time, April 2021
A Death (in Romania)
The falling of the star marks the death of a person
The fir, the tree of life placed at the head of the grave
The Great Song, sung by a group of appointed old women
At the dawn of the two days, between a death and a funeral.
The group of women implore the dawn to delay its coming
Until "the sweet wanderer" will get everything ready they need for the
long journey that lays ahead into the land of dead ancestors.
The death is announced to the village by the sound of alp horns
Up to six players accompany the funeral procession and blow
signals called: About the dead, Following the dead, For the dead, The
accompanying of the dead or The Hora of the dead.
The alp horn is blown in the deceased's yard,
At early dawn, at noon, in the evening
And during the wake, at night
It is played on the way to the churchyard,
Over the grave and after the coffin has been covered with earth.
The songs of the dead give instructions for the dearly departed
For the way he or she must take
Advised to make friends with the others who are six feet under
With the ones who know about the waters and the fords
And with the wolf, who knows the secret pathways of the forests.
They whisper that death is a separation from "the love of the world"
Whenever the grieving family runs out of tears for the dead
The wailers cry instead while talking to their departed soul
If it rains during a funeral, it is believed
The deceased is sad and didn't want to die.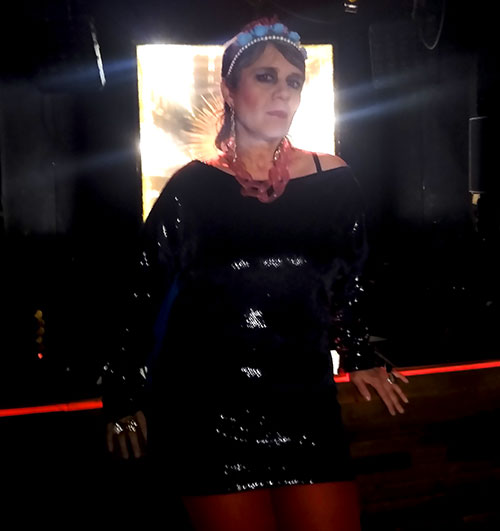 Lady Gaby hosted monthly poetry performance show Fuel, Berlin's wildest spoken word show @Schokoladen Club, Mitte, performance poetry show, Movin' Along with VERSES@ Sin Club, Kreuz-Köln, monthly performance & live music night at the KINGKONGKLUB, UNPARTY and organised workshops, exhibitions, readings at galleries and her private studio/salon Wonderbar, in Kreuzberg.
Presently she hosts monthly, The WORD BANK Radio show, on 88.4fm & the performance event, The POETIC GROOVE. Lady Gaby performs in the feminist, queer & burlesque show, The Cunt LAB and is part of the international performance art/ feminist Berlin based project, Normative Gaze in Performance Art and The Domestic Mapping, member of, The Poetry Brothel BERLIN and since recently on the board of APAB (Association of performance art in Berlin). Between January till June 2019, as visiting artist @ Uni of Arts, OSTRAWA; CZECH REPUBLIC as well as curator of Berlin Ostrawa exhibition, in JUNE 2019 at Soma gallery, Berlin.