Image by Jonathan Knepper

Snowfall
Today,
All its snows are morsels: tiny, abstract, a restrained cover.
But last evening it really snowed. Snow in an empty-handed applause, a mad schizophrenic camouflage of endearments: cold kisses and a subtle dusting of affection, thick falling loving father seeds that whip and pummeled like songs. Life awakened, flakes in emphasis rise to a crescendo of affirmation and coldness, inside their souls.
The morning snows
From a lazy sky, artificial stand-in, falling slowly, into the fortitude of loss.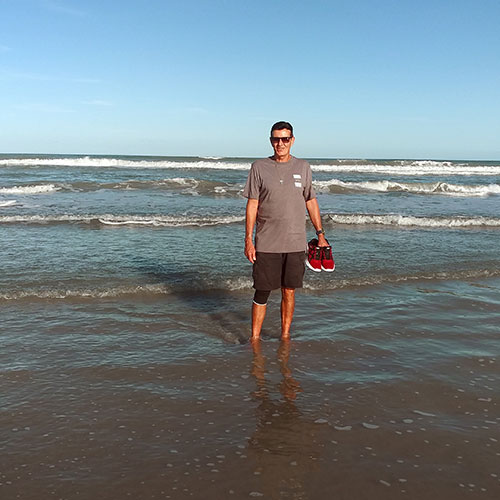 Carl Scharwath, has appeared globally with 175+ journals selecting his writing or art. Carl has published three poetry books and his latest book Playground of Destiny features poetry, short stories and photography (Impspired Press) His first photography book was published by Praxis in Africa. His photography was also exhibited in the Mount Dora Center for The Arts gallery and The Leesburg Center for The Arts. Six global poets have also selected his photography to grace the covers of their published books. Carl was the art editor for Minute Magazine (4 years,) is a contributing editor for ILA Magazine and was nominated for The Best of the Net Award (2021) by Penumbric Magazine and was a finalist for the Mary Cassatt award for photography.  He is also a competitive runner, and a 2nd degree black- belt in Taekwondo. 
The poem is read in the video by Jeanette Skirvin. Jeanette is an award-winning author of Snow Sizzling in Soleil and FACE, as well asco-editor of STARK, the Poetry Journal.