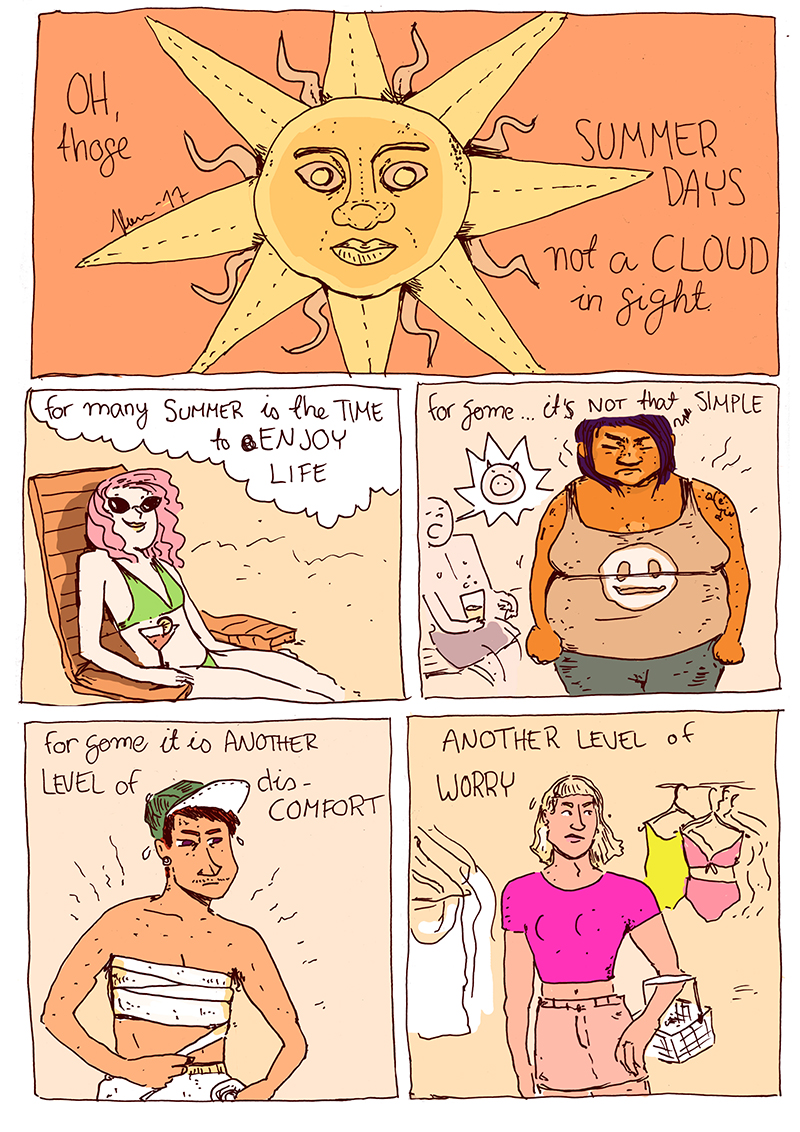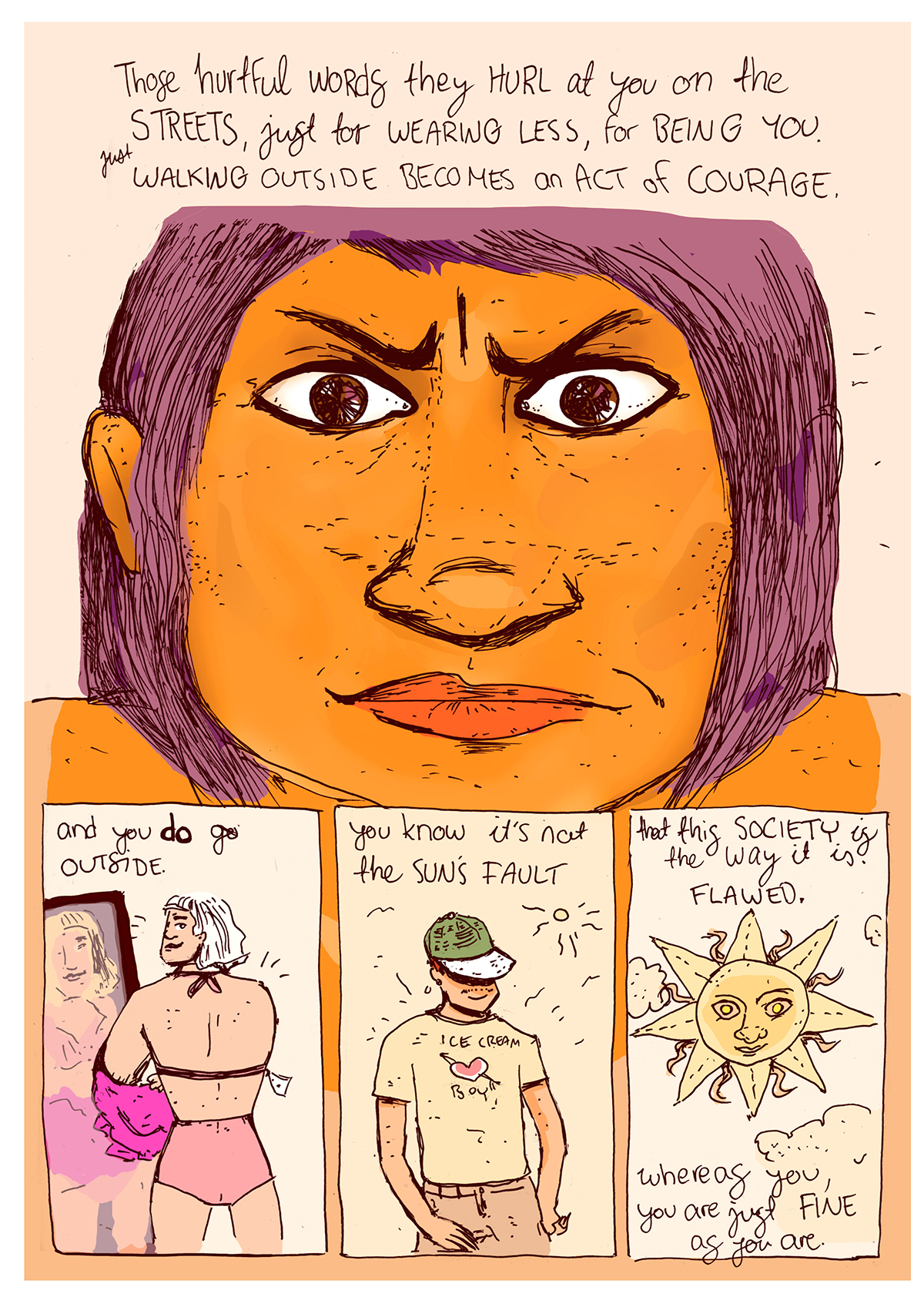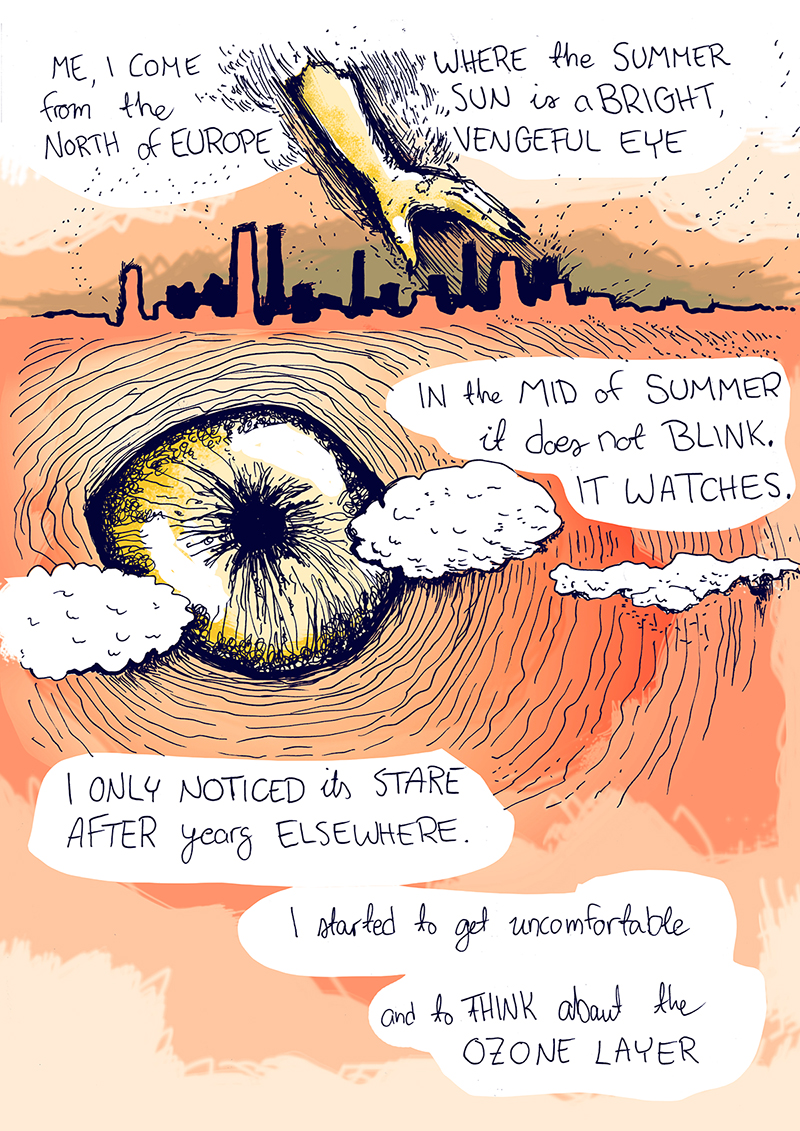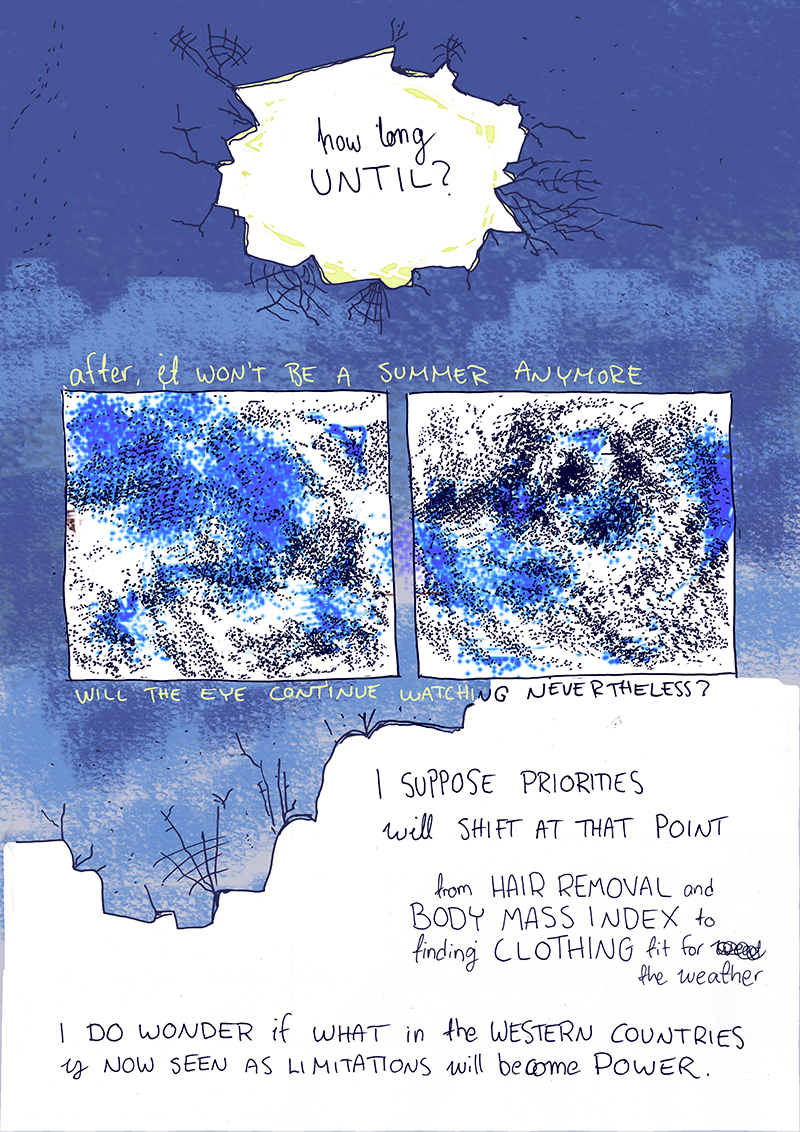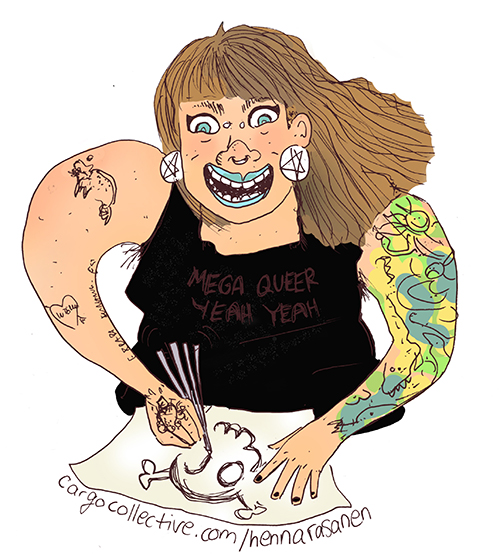 I'm a Berlin-based, queer femme and non-binary political comic artist and event organizer. My work focuses on portraying queer and punk life through understanding, honest and prickly humor. I aim to understand my own surroundings as well as the currents of the swiftly changing political landscape and changing identities of Europe through visual storytelling. As an alternative comic artist I am focused on both the politics and poetics of comics, from norms to the awaiting apocalypse. I work mostly in English, and occasionally in my native language Finnish. I'm part of the Finnish feminist Femicomix network as well as one of the founding members of the German Feministische Comics Netzwerk.
I published my debut book A Hypothetical Love Triangle (edition assemblage 2017). I've published a number of workshop zines focused on norms and a tour journal from my travels with the Berlin-based feminist punk band Respect My Fist. I created my first, now out-of-print, self-published art-zine together with the artist and researcher Freja Högback in 2010.
My work has been exhibited at the SuperQueeroes – Unsere LGBTI*- Comic-Held innen exhibition at the Schwules Museum (2016) in Berlin. Recent work has appeared in the Swedish experimental comic anthology C'est Bon and in the Mitä sä täällä teet? anthology that highlights the voices of immigrants in Finland. I'm the editor for the German Feministische Comics Netzwerk's contribution for the international Divide & Conquer anthology and have previously worked as an editor for two comic anthologies; On The Way To Peace (2015) and Sikala – comics about factory farming (2010).
This year I've been working on two graphic novels: Blood, Sweat & Lipstick, a research graphic novel on new feminine gender expressions and experiences and WELTUNTERGANG, a post-apocalyptic queer adventure set in the ruins of Berlin. The first chapter of WELTUNTERGANG will be released as an independent magazine in Berlin during Fall 2017. Besides creating art I teach comic workshops focused on dealing with norms through comic medium and this Autumn am offering a 6-week-long comic course at xart splitta in Neukölln.
Portfolio // https://cargocollective.com/hennarasanen
Instagram // https://instragram.com/henna.rasanen
Blog // https://ahypoth.tumblr.com
For more on the work of Henna Räsänen