THE MOMS OF AMERICA WILL WIN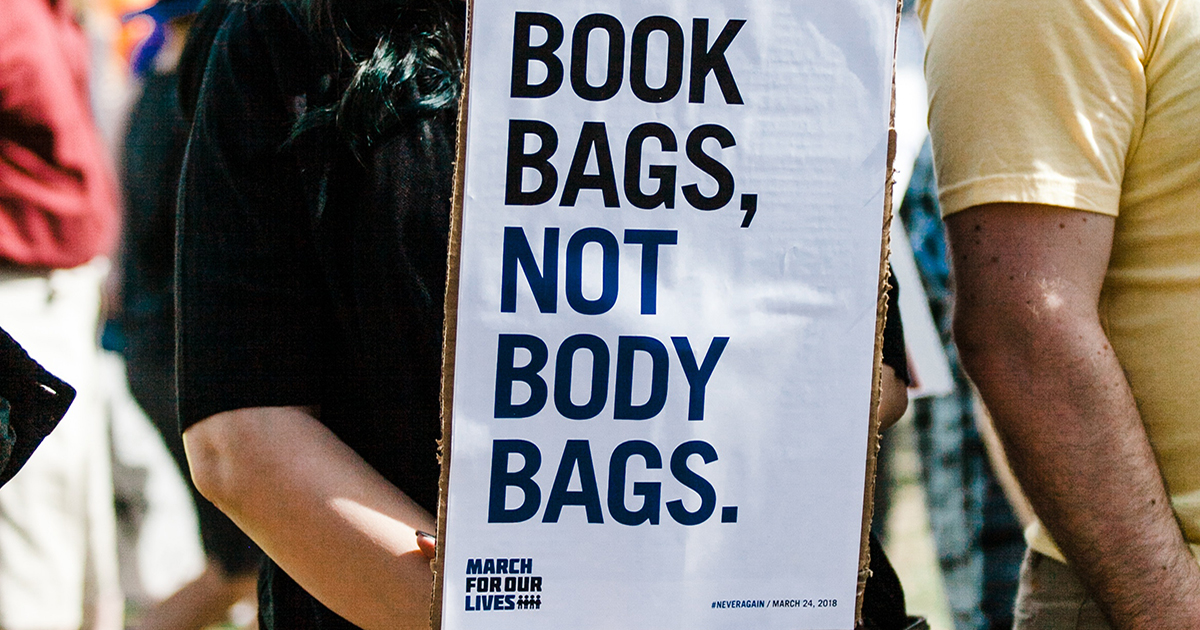 By Jami Ingledue
Moms of America are tired of putting up with this shit.
It's as if we're saying in one collective voice, teeth clenched: That's enough. Go to your room and think about what you've done. Come back when you can be nice to people again.
This sentiment applies to so many things in our country right now, so many things—but perhaps the issue where the lines are most clearly drawn is our nation's obsession with guns.
I live in the countryside, where sometimes a gun is a necessity, especially if you have livestock of any kind, but also for protection when the nearest police station might be miles and miles away. I grew up in hunting families and got my first bb gun, which I begged and begged for, in the sixth grade. I have nothing against guns and have no desire to take guns away from normal law-abiding citizens.
But our gun mania is out of control and has been well beyond ridiculous for decades now. This is a macho obsession. And who better to put a macho obsession in its place than Moms.
And now Moms Demand Action, started in 2012 after the Sandy Hook shooting by stay-at-home mom Shannon Watts, has as many members as the NRA.
I attended the annual gathering of Moms Demand Action leadership in August and it was both inspiring and crushing. Mothers shared their stories about losing their kids to gun violence, and these stories were devastating. The beautiful thing about this gathering was that we all held space for these women (and some men too—"man enough to be a Mom" is their motto) to tell their stories and share their grief, too big to bear alone. No glamorizing. No "well at least…" No avoidance. No silencing. We just stood with them in their grief, and listened, and shared some of their pain.
Amplifying the voices and stories of those who have been the most wounded, and also the most silenced and oppressed, might just be our path to healing. And those who have been hurt and marginalized most: women of color.
We listened to the story of a woman who still carried in her body the bullets that her ex-boyfriend shot into her, in front of her kids. She's had them with her so long that she named them: Hope, Faith, Strength, and Love. We listened to the story of the mother whose son's grave became her bed, and the sun became her blanket, her grief too big to carry. But she had to carry it. She had to get on her feet. She had to take action. We saw the tribute walls, full of pictures of loved ones who had died from gun violence.
We witness the bottomless pain of these mothers, and we cry and we hold space for them and hold them up. But then we get on our feet, we take each others' hands, and we take action.
"The heart that breaks open can contain the whole universe."― Joanna Macy
The gun lobby doesn't know what they are in for. This movement is built on love. It is not to take away everyone's guns. It is to stand with these mothers with our whole hearts and say: we care. We see you. What's happening in this country is not OK.
It's appropriate that moms are healing this wound. Our worship of all things macho and armed is part of our mother wound. To become "men" in our culture, boys must lose part of their humanity. They must repress to some extent all the things that the mother represents: emotion, vulnerability, kindness, tenderness. They must be tough. They must learn to dominate others, to shut down their emotions, and to devalue women.
So who else but mothers to heal this wound–to confront it, peel back the veneer and show us the truth?
This peeling back is a plea for us to find our own humanity again. Like Emmett Till's mother, who wanted the world to see what was done to her only son, these mothers will not hide from their pain, they will show it to the world.
And they will ask us, what if that were your beautiful boy in that casket? His perfect body destroyed and bloody? What if you had to forever imagine your child's last moments, wonder if he was in pain, wonder if he knew how much you loved him, no matter what, forever?
The pain is too big to bear. But these mothers manage to get on their feet, so that other mothers never have to suffer the same pain. And they are finding each other. They are finding us. They are finding their community. They are confronting their elected officials, and if those officials aren't listening then they are bringing their bullhorns. They are organizing. And they are running for office.
These women are unstoppable, because they have nothing to lose. They've already suffered the greatest loss imaginable. And now they're using their pain and loss to work toward healing their communities, their only motivation to spare another mother the same grief. They are the best of humanity.
And they will win–we will win because this movement is based on love. There is no greater love in the world than the love of a parent for their child; it is visceral, boundless, frightening in its ferocity. It is just the force the world needs now.
As Shannon Watts said: they are trying to save their guns, we are trying to save our children. Who do you think will win?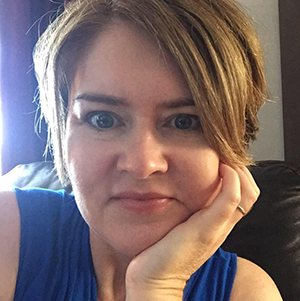 Jami worked as a librarian for over a decade before choosing to stay home when her son, now 4, was born. She also has a 17-year-old daughter. She makes all-natural soap and body products and sells them through her company, Dancing Bee Farms (
dancingbeefarms.net
). She lives with her husband, daughter, and son on an acre of land in rural Ohio, where they keep bees, garden, and brew beer.
DEAR READER
At The Wild Word we are proud to present some of the best online writing around, as well as being a platform for new and emerging writers and artists.
If you have read the work in The Wild Word and like what we do, please put something in our tip jar.
THANK YOU FOR YOUR SUPPORT!