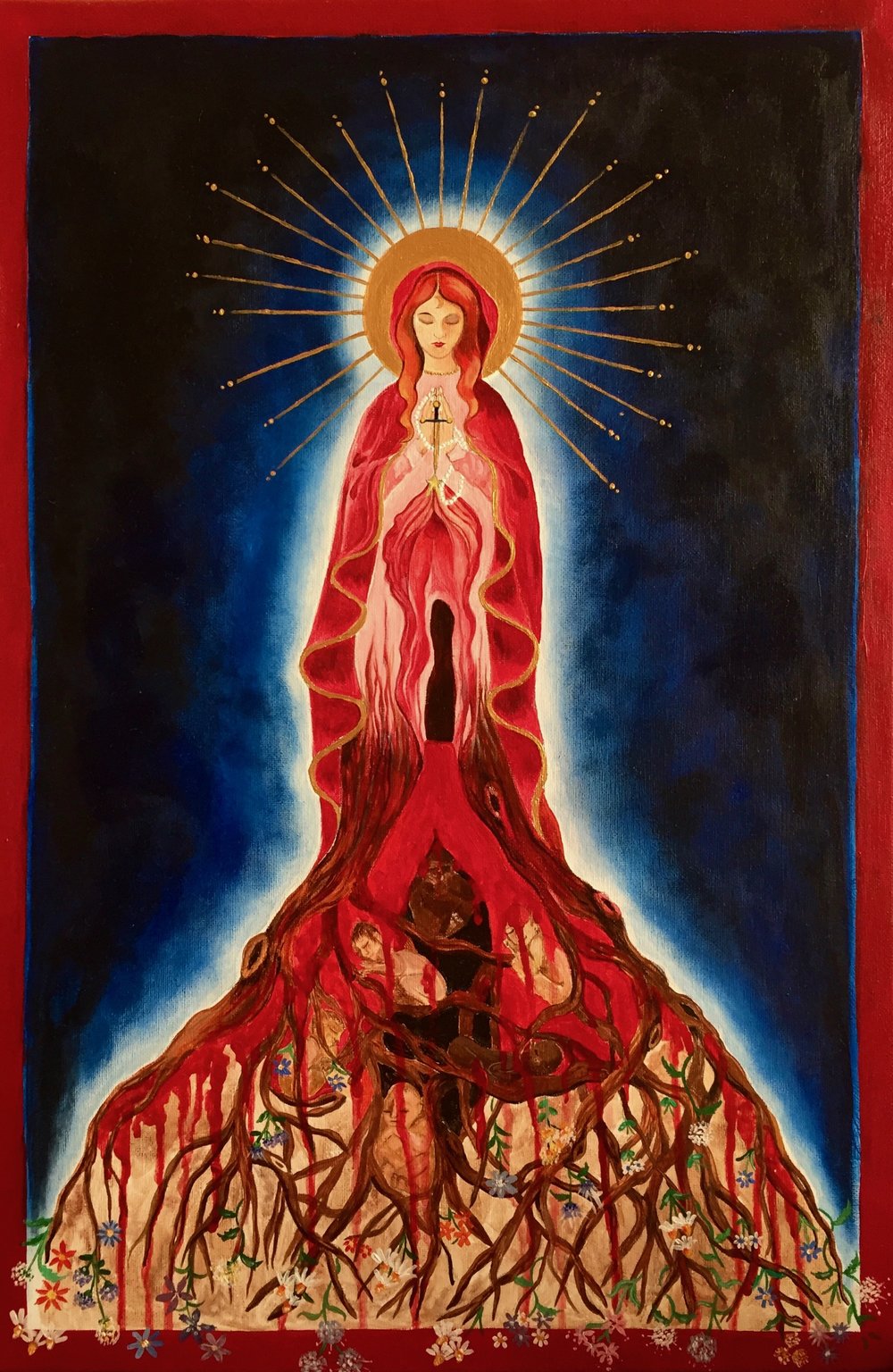 This painting emerged having heard about the discovery earlier this year of the remains of babies and toddlers in an unused septic tank from an old Mother and Baby Home in Tuam, Ireland. Infant mortality was high in these sad and despicable places that were run by nuns and created to punish and isolate unmarried mothers in an unforgiving Catholic Ireland. There were an estimated 800 bodies from 35 weeks to 3 years old dating back to the 1950s when the home was in operation. These poor little souls were discarded like dirty rags. I wanted to honour them and their mothers by placing them in the earth, a clean and fertile place. In this work Mary Magdelan is a symbol of unconditional love and a witness to the horror that was their short existence.
Dee Mulrooney
Berlin, 2017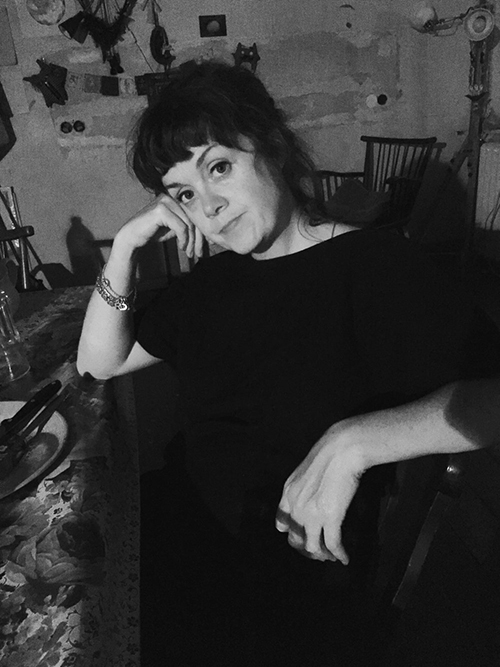 Deirdre Mulrooney is an emerging Irish artist, living and working in Berlin. Her current work is a fantastical and brazenly irreverent take on femininity, sexuality, religion and power.
Raised working class in a small nation dominated by Catholicism and men, she now lives as a teacher, a mother and an artist discovering the joy of playing with taboos and visions of female identity that would until all to recently have seen her locked away.
Her debut exhibition 'Bloody Milk River' will be held at the Galerie Baerén in Berlin, 23 June – 9 July.  Presented by The Wild Word it will also host discussions on women and their bodies and a literary night focused on women writers.  For more on the event and Dee and her work see deirdre-mulrooney.squarespace.com