LITTLE BY LITTLE, CLEAN UP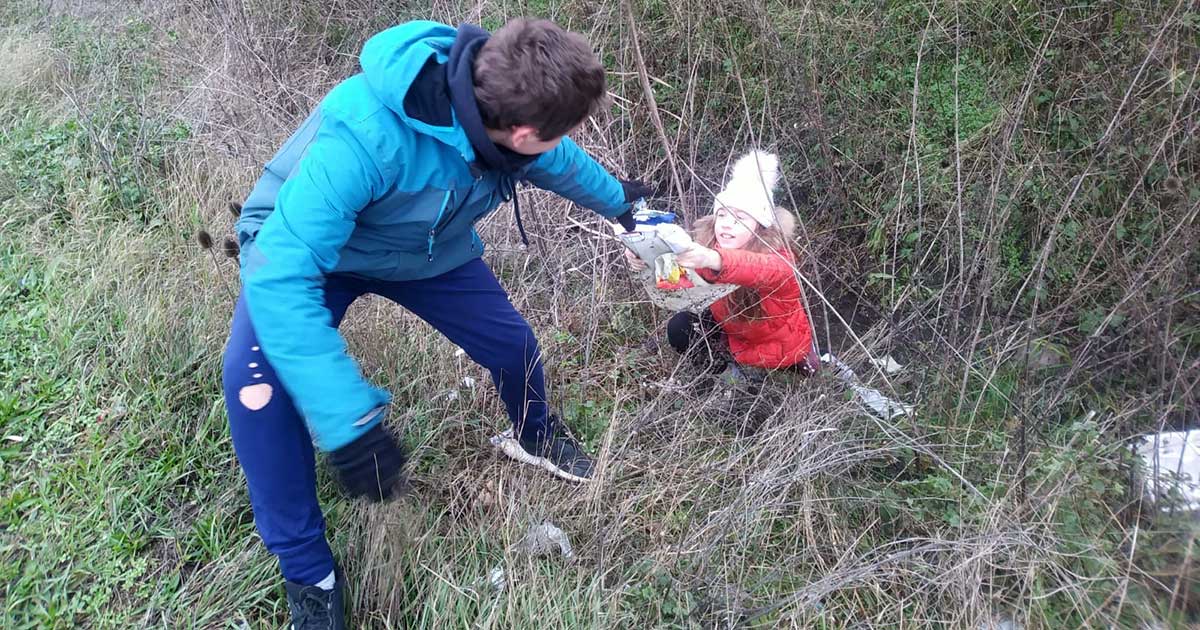 By Erinbell Fanore
At the beginning of every new year, we, as a family, think of one to three personal words to inspire us.  To change our focus or open us up. Words to remind us what is especially close to our hearts at the moment.  This year we decided to pick an extra phrase for the whole family.  It is "social action". 
We were inspired by friends of ours who live in London. When I visited them last year, I was deeply moved by what my friend's 12-year-old son was doing. As part of his Bar Mitzvah, he and a friend have decided to do a Parkrun Challenge.  They plan to run all 53 parkruns in London to raise money for a homeless shelter in their neighbourhood. I loved this on so many levels: The coming-of-age ritual of the Bar Mitzvah and how it is a call to become more socially responsible. I love them getting out there every week running. Them meeting and connecting with people at the runs and getting to know the greater London area.  And them doing it all in service of others.
I came back home to Berlin all a buzz.  I immediately shared it with my family and we got excited.  We aren't of any religious leaning but we believe in marking important moments of life. Our son had his coming-of-age ceremony last year and our daughter's ceremony is coming up.  The social engagement part was missing from our ritual so we decided to add it in. 
We asked ourselves:  What is important at the moment to us?  What do we want to get involved with?
One word came to us: Plastic. 
We need to reduce our plastic consumption.  We need to clean up the plastic lying around us. Memory of our last trip to Majorca came to mind with the rocky beach covered in plastic thrown in from the sea.  My son and I watched the documentary Plastic Ocean, and I cannot get the image of the dead birds on the beach out of my head. They dissected them only to find their bellies full of plastic, large and small pieces of plastic. I was heartbroken and angry.
In our stores, in our homes, on our streets, parks, and beaches there is too much plastic. We decide to make plastic our focus for 2019.
On New Year's Eve, after the kids made dinner and before the fireworks, we got busy planning this year-long event. The kids made posters. We are excited about it and we hope you will join in with us.  Each piece collected helps.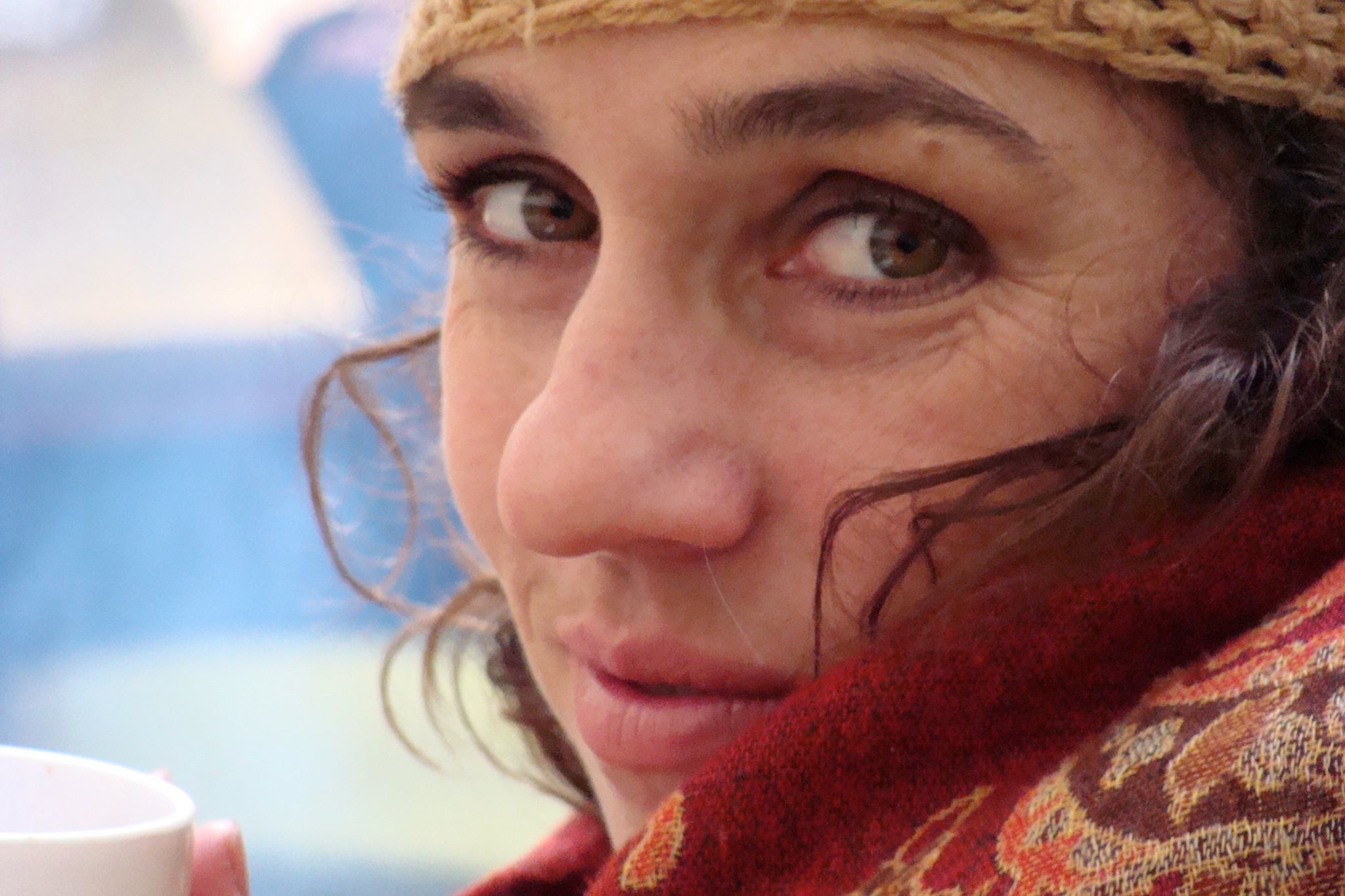 Erinbell Fanore was born and raised in Vancouver, Canada.  She holds a Bachelors of Theatre from York University (Toronto), Canada and a Masters of Theatre from University College Cork, Ireland. Erinbell is also a 500 hours Yoga Alliance certified yoga teacher.  She has been teaching yoga and mediation full time since 2007 and continues to write and direct. www.yinyogaberlin.de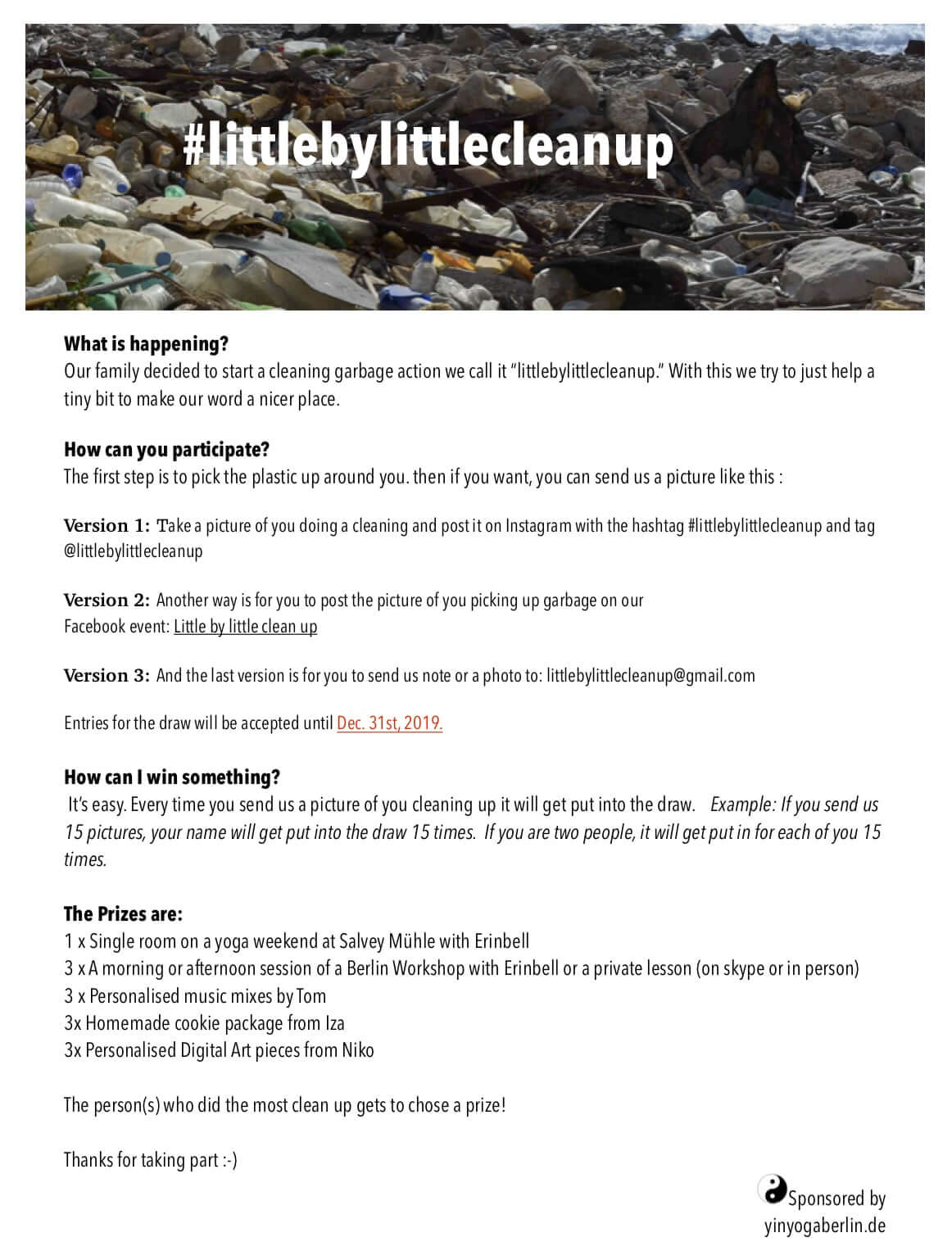 DEAR READER
At The Wild Word we are proud to present some of the best online writing around, as well as being a platform for new and emerging writers and artists.
If you have read the work in The Wild Word and like what we do, please put something in our tip jar.
THANK YOU FOR YOUR SUPPORT!