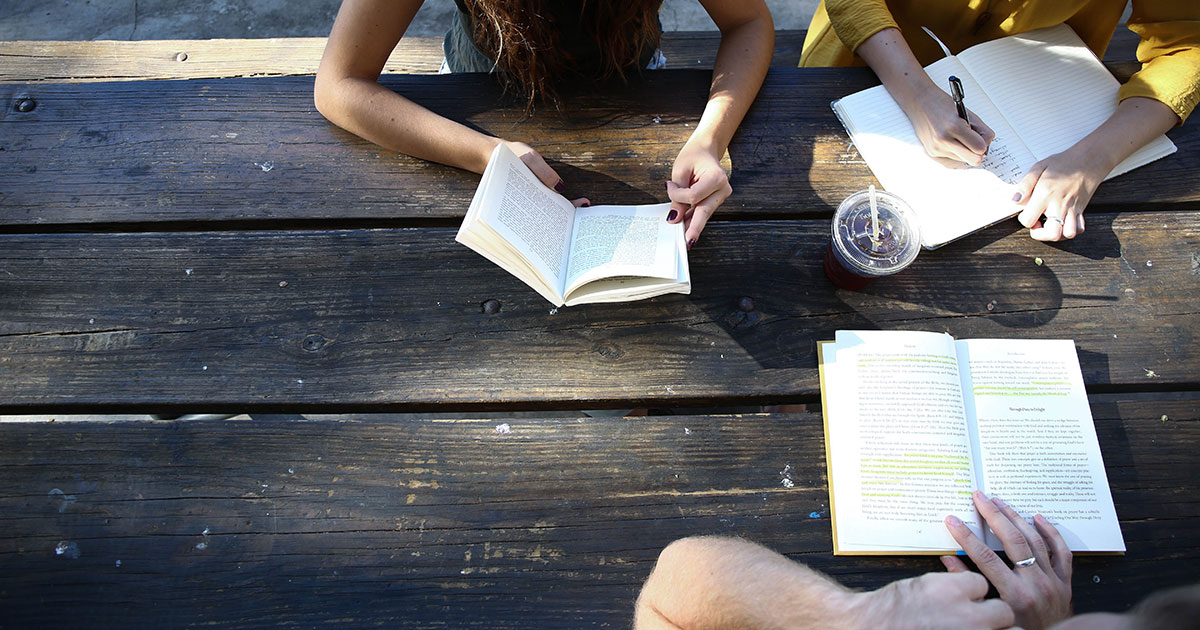 By Roy J. Adams

Tower Poetry Society is, we believe, the oldest continuously-meeting independent local poetry group in North America.  Founded in 1951 by an established poet, its first major project was to publish a "book" of poems written by its members. That happened in 1952 and the Society has published at least one anthology in every year since then.
Today, the general purpose of the Society is to promote interest in and appreciation of poetry in the local community—Hamilton, Ontario, Canada. In addition to the annual publication, another way it pursues that goal is by convening monthly workshops at which anyone is welcome to participate. Participants are invited to bring copies of a poem on which they would like to have feedback. The poet reads the poem and the group then discusses it with a view towards assisting the creator with positive, helpful suggestions. The intention is to provide a welcoming, non-threatening experience. Although most of those attending read a poem, doing so is not a requirement. Anyone is welcome to come and sit in. One may join the discussion or simply observe the goings on.
All levels of experience are welcome and many new arrivals are either complete beginners (as I was when I attended my first workshop) or those who have privately written poetry from time to time in their lives but have not made much of an effort to seek out other poets or to pursue a path of focused improvement. At each workshop there is time to socialize at the break and before and after the session. One meeting each year is dedicated to Poet Study. An experienced Tower member or invited visitor, leads a discussion about some aspect of poetry.
Tower Poetry now appears twice a year and is open to non-members around the globe. Although it has an editorial committee whose charge is to select poems strictly based on merit, Tower members are encouraged to submit and, typically, 50% or more of the poems in each edition are by members.
In addition to the workshops and submitting to the anthology, there are additional activities that enable members to hone and display their skills and get to know more about the enterprise of writing and publishing poetry. Each year in the fall, Tower poets are invited to write a poem in response to art on display at a local gallery. During a designated weekend each artwork and accompanying poem is put on display at a neighborhood shop. On one of those days, a group gathers in front of the gallery and goes from store to store where each poem is read aloud. Afterwards, there is a gathering where any Tower member may read one of their poems followed by a social get-together. On a less regular basis, other readings are organized at, for example, retirement homes or in conjunction with other poetry groups in the area.
Whenever a new issue of Tower Poetry is released there is a public gathering open to all members and the public. Everyone published in the edition has an opportunity to read at least one of their poems. These events typically attract poets from other communities within driving distance who have poems in the volume. In this way Tower members get to know a wider group of writers.
Each year in December, there is a Holiday Party at the home of one of the members. Traditionally, each poet attending is invited to read a seasonally appropriate poem of their own or of any poet of their choice.
And finally, there is the TPS Newsletter that comes out twice a year. It contains commentary on recent Society events and others to come. It also has a section in which members may report new publications or relevant happenings in which they have participated. One member's report alerted me to the existence of The Wild Word and eventually to the writing of this essay. Information on entering poetry contests and submitting to other poetry magazines is also often included in the newsletter.
A substantial number of Tower members are published poets and many are award winners. Several are also authors of published books.
Writing poetry is a solitary pursuit but good poetry requires mastery of craft and a sense of the effect one's choice of words is having on others. The workshops are very valuable here. After becoming more comfortable with the group and with individuals, those with lesser experience often match up with more experienced Tower poets to get personal and detailed feedback on their work. Through others in the society, newcomers are also able to learn about contests, literary magazines that may be interested in their work, books to read and courses to attend.  To more experienced poets, Tower is a comfortable home in which to mingle with those who share their common interest. Many find the yearly milestones – workshops, Tower Poetry deadlines, the ekphrastic exercise, scheduled readings and open mics – to be the sort of stimuli needed to make sure the writing of poetry does not get lost in the din of daily life. Many veterans simply enjoy the pleasure of extending a hand to newcomers looking to find their way.
Over the years, the society has been fortunate to attract a stream of dedicated people to voluntarily take on the duties necessary to keep the enterprise afloat. It is not uncommon for Tower poets to continually participate in the Society for two or three decades or even longer. One of the Society's founding members was still attending workshops less than a decade ago.  
This year marks Tower's 70th anniversary. Its membership is stable, and its finances are in good shape. Despite the pandemic and other crises that are happening in the world, the Tower's future is looking good and we look forward to many more years of providing a place of support for our local poets.
Q&A with long-term Tower Poetry Society member, Roy J. Adams
What first drew you to the group?
 A friend of mine who knew of the group suggested that we sit in on a few workshop sessions. We both enjoyed the experience and have now both become active members. I have been a member of the executive committee, served as archivist for four years and am now editor of the bi-annual TPS Newsletter. My friend Gaiyle was president for a few years and is now past-president and chair of the 70th anniversary committee.
You arrived as a complete beginner. How has your work developed since you joined the society?
The full answer to this question is very long. The short version is that I published my first poem in Tower Poetry and I've now published over 50 poems in literary publications around the world. I've also received something over a dozen awards of some sort such as honourable mention and judge's choice. I've published a chapbook and a full book of poetry and have become a full member of the League of Canadian Poets.
Have you been mentored or been a mentor in the group? What makes for a successful relationship?
Yes. One long-time member agreed to read and personally comment on my poems. That relationship lasted for about a year. She also mentored another fellow who now has a long list of published poems.
I also attended several classes taught by Jeffery Donaldson, a professor of English at McMaster University and well-established Canadian poet. He's read and personally commented on my poetry for several years now. He is definitely my chief mentor. Jeffery enjoys helping those keen to learn and I've worked hard at it. But, beyond that, we enjoy each other's company and have become good personal friends. No one's asked me to be a mentor at this point but I have commented individually on the poems of several members and have sought their comments on my drafts.  
How has the pandemic affected how the group operates?
Our executive has been quite creative in its response. We had one workshop, in September, outside in a park where we could all maintain our distance. Since then, we have had monthly workshops online. There are plans to have a 70th anniversary gathering this spring in conjunction with the local library. If covid is still an issue (very likely) it will be virtual.
What has been the biggest benefit to you as a writer from being part of this group?
There have been many benefits but probably the biggest is the challenge of having a poem ready to read at the workshop each month. The feedback is, of course, useful. But just hearing myself read the poem in public and experiencing the reaction of the group is invaluable.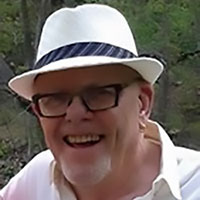 Roy J. Adams has been a printer, a professor, a human rights activist, a newspaper columnist and, currently, is the editor of TPS News, the bi-annual newsletter of The Tower Poetry Society in Hamilton, Ontario where he lives. He has a black belt, paratrooper wings, a scuba certificate, an honourable discharge, a driver's license, a Ph.D. and a Philly accent. In addition to Canada, he's set up household in U.S.A., U.K., France, Sweden, Australia, New Zealand, Japan and China . He's run for public office and for his life. The author of two books of poetry, his poems have been published in America, Europe, Asia, Aussie and Ireland. Recently, he was a poet-of-the-week on Poetry Superhighway.