WHEN MY EMOTIONS ARE HURT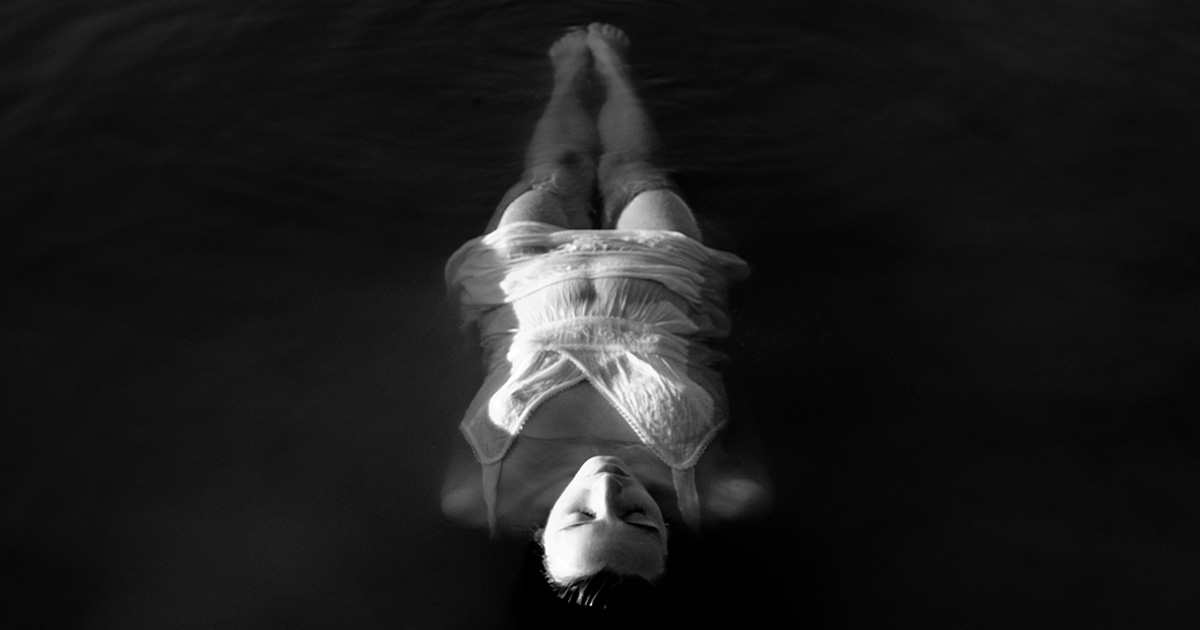 When My Emotions Are Hurt
Too much to bear
too little to care
when feeling is a luxury
too tough to cry
too sad to die
when emotions are only tears dancing upon your cheeks
consume me, occupy me, terrify me
when fear lives rent free inside your head
strike me with your insecurity
take me down with life´s absurdities
shine your anger on to me
bite me, like a mystery
chew me up, spit me out like an old tobacco gum
intensify my mind just because yours is blind and overcooked with misunderstandings
you say you can come
but I don`t know in which direction we might might
you say you can come
but I don`t know in which direction we should meet
You`re a balloon of emotions
as frail as a splinter taken out of a big hole
let me hang my words up inside your ticking mind
Should I still listen when your shouts are louder than a gun?
Should I look straight ahead when my minds behind with yesterday's events?
I HAVEN`T SAID THIS IN A VERY LONG TIME; I HAVEN`T WRITTEN ANY OF THIS DOWN SINCE A WHILE
BUT THAT`S ALL I HAVE BEEN THINKING ABOUT
MY EMOTIONS ARE HURT!
When my emotions are hurt
Let me raise my hands to my lips when I want tranquility
Let me cover my ears when I want to listen to myself
Let me walk around like a deluge when I want to avoid starving yet fuming arguments
Let me listen to noise when I want a silent moment
Let me drop my sensitivity upon your sleeve
Let me dance
Let me dance to techno beats to stop my anger rolling and pushing you over
Let me be myself to avoid your anguish sleep with me and roll me over and hug me
Like an old married couple, WOULD!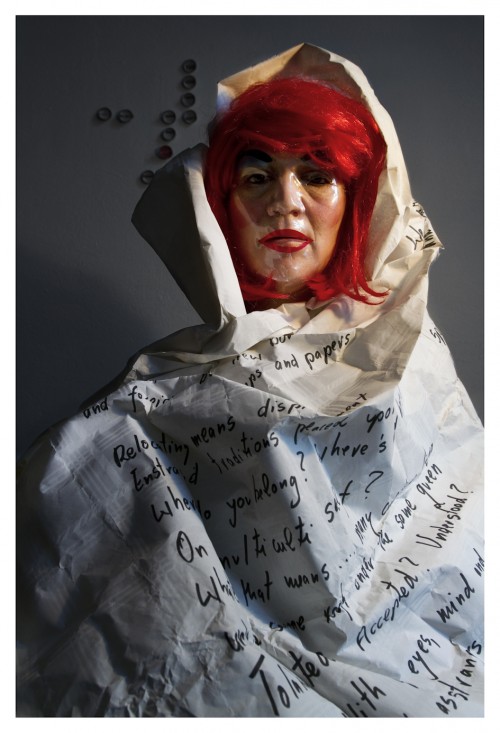 LADY GABY AKA Gaby Bila-Günther, originally from Romania, arrived in Berlin via Melbourne where she would regularly perform in public spaces. Widely published, her spoken-word, poetry, short stories and nonfiction articles have appeared in journals, online sites, CD compilations, magazines and literature anthologies in Australia, England, Czech Republic, Germany, Norway, USA and England.
She has performed, curated and showed text based, photos and video works in Australia, Germany, Austria, Denmark, England, Italy, Holland, Sweden, Spain, Scotland, Switzerland, Romania, USA, Slovenia and Czech Republic.
Working often in public spaces or deserted buildings, with found objects photos, turning household and feminine objects into art as well as making collages and site specific installations and interventions in public spaces, LADY GABY, responds to her surrounding environment with powerful sentiments in her spoken-words and electronic beats too. Together with Sophia Fenella, they run the monthly spoken word performance and live music show, THE POETIC GROOVE at Barbiche. Alone, LADY GABY, presents and hosts the monthly radio show, THE WORD BANK RADIO SHOW, on 88.4fm or colaboradio.de, a show about literature, spoken word and performance shows as well as projects focusing on the word, feminism and performance.
DEAR READER
At The Wild Word we are proud to present some of the best online writing around, as well as being a platform for new and emerging writers and artists.
As a non-profit, the entire site is a labour of love.
If you have read the work in The Wild Word and like what we do, please put something in our tip jar to keep this amazing platform alive.
THANK YOU FOR YOUR SUPPORT!