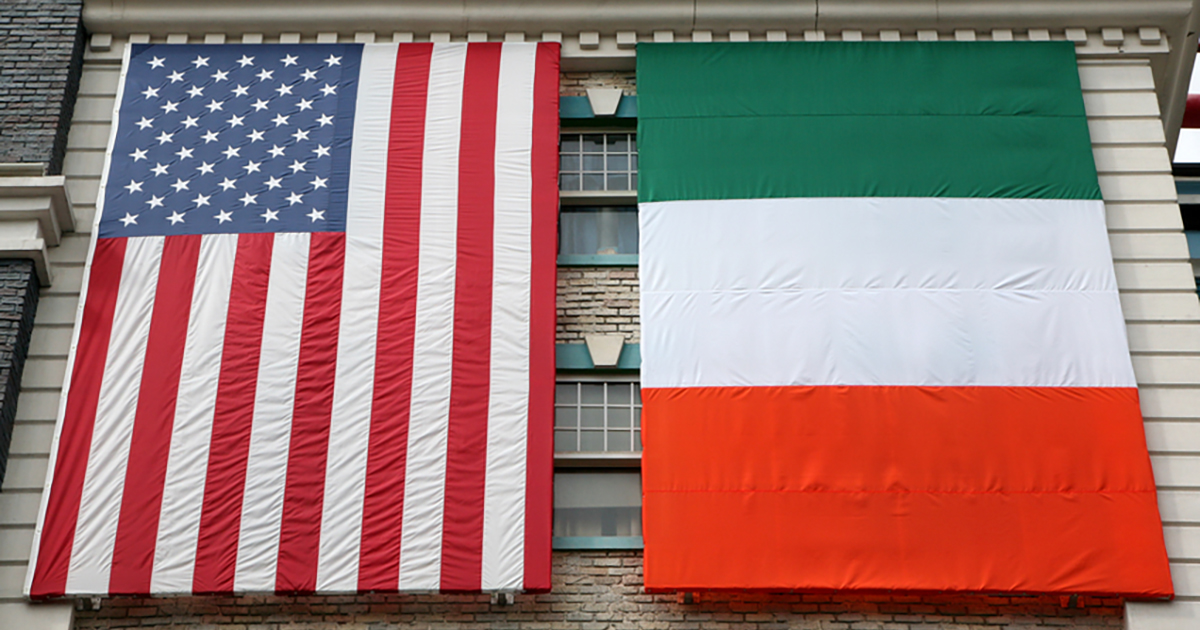 By Clare McCarthy
All year, people here in Ireland were discussing the choice Americans would be making in the election. In July I attended the West Cork Literary Festival in Bantry, County Cork, where a member of the audience sought Gloria Steinem's advice. An American himself, he wasn't sure how to respond to being stopped on the streets, and asked to explain the Trump phenomenon. "He shouldn't be elected, he should be hospitalised!" Steinem proclaimed, to roars of approval. The audience thought it would never happen. (Picture Alec Baldwin going "Wrong!")
Ireland is not immune to the cult of celebrity, having come close to electing a reality show judge as our own president in 2011. In 2014, we watched between our fingers as our finance minister Michael Noonan met Trump's private jet with a red carpet and a harpist. Trump was visiting his golf resort in Doonbeg, Co Clare, purchased for €15 million and employing about 250 people. Last week Noonan was in the US, on a trip prescheduled to discuss Brexit with the Treasury, the IMF and the World Bank, but which then included meetings with large Irish-based companies.
Nobody is panicking just yet over Trump's plan to lower corporation tax. Ireland likes to think that knowledge-based industries are here for reasons other than tax. The argument goes that our low rates may have attracted them, but they stay for a skilled, English-speaking workforce, who work for less than they would in the US, and that much of the profits return to the US in the form of shareholder dividends. My own household depends on a US pharmaceutical firm, and we are comforted by the restrictions to moving that type of business—regulators rightly expect a lot of documentation to show processes are working safely before you can make and sell drugs. But there are other uncertainties. Yesterday's Irish Examiner featured one trade consultant's concern for Irish companies exporting to and investing in the US, because of threatened import tax levies.
There's no doubt a win by Clinton—described by many of our politicians as "a friend to Ireland"—would have been preferred here, Doonbeg locals aside. There are some who would disagree with her position on abortion, but because of the Clinton administration's involvement in the Northern Irish peace process and Clinton's own time as Secretary of State, overall she would have been viewed as a steady hand for Ireland.
Very early in Trump's presidency he is set to meet our Taoiseach. Let's not reduce the entire relationship between Ireland and the US to these two individuals. The bowl-of-shamrock tradition is one that will probably outlast both of them. Enda Kenny has described Trump's pre-election rhetoric as racist and dangerous. But now he has to work with this elected representative. We're hoping this can be done while retaining our own principles, toning down the paddywhackery and desperate attempts to find Irish roots for the entire Trump administration.
Like others, I'm worried about the contagion of Trump's sexism and racism. "I am so horrified at the language we've heard about women," our Minister for Justice Frances Fitzgerald told a conference on domestic violence this week. An anti-immigration, anti-abortion political party, the so-called National Party, was due to be launched last week in Dublin, but the venue cancelled it, possibly because of protesting calls from the public.
Many of us are concerned most by his position on climate change (aka "bullshit" to Trump). The plan appears to put profit before environmental protection. Will he value sceptic Myron Ebell's opinion above NASA's? Our former president, Mary Robinson, voiced her concerns at a UN meeting in Morocco. "It's not a future to go backward into coal," she said, adding that the US would be handing China the leadership role in the clean energy industry. On radio, we heard Green Party Leader Eamon Ryan saying, "that's how we take Trump on – say, you stay in the past, we're going into the future, and hopefully in four years they won't re-elect Trump."
The past few weeks have been full of contradictions. We learned that people who felt disenfranchised voted for Trump. But well-off people voted for Trump, too. It remains to be seen if he can represent both groups. People describing themselves as Christians voted for Trump, despite the fact that the Pope had criticised his Mexican wall idea as un-Christian. There was little mention of God in Trump's acceptance speech. I wondered what those voters made of that.
My gut tells me that post-election protests disrespect those who voted, but the fact that they predominantly feature younger people would lead one to believe the current direction will be a temporary one. The election result may galvanise the many non-voters to take part next time. The broadcast media may become more sceptical. Rural America has found a voice and now perhaps leaders will emerge from within these communities themselves. Last week I listened to speakers taking part in Ireland's National Digital Week, a local initiative to promote the idea that businesses in rural areas can become global. And of course, a valuable debate is now under way in the US about democracy and the benefits of the electoral college system.
However, what we are seeing here now is an attempt to shut down debate, by asserting that non-American views don't matter, that if you don't have a vote then you just should not get involved. It is one thing to accept an election result but another to forget how it was achieved. Yet writers in national newspapers detailing facts are told to "get over it and face the challenges"; those who question whether Trump is the right person to deliver solutions for rural America are accused of meddling and arrogance for having opinions about the future leader of the free world. Some comments are gleeful about this, as if anyone needs reminding that Trump secured his victory without any newspaper endorsement.  The fallout continues daily, as we get a better idea of how far to the right America's new government will lean with each appointment.  These appointments are, as is every action of president-elect Trump, relevant to us all.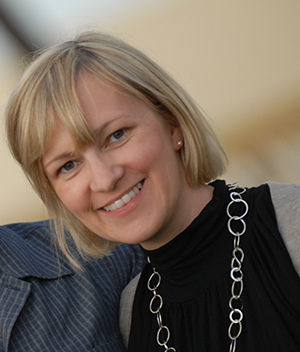 Clare McCarthy worked in medical and financial publishing in Dublin prior to joining The Irish Times, where she was a production journalist in the features department for nine years. She lives in Cork, Ireland.