'Eat and be famous!'
My college girlfriend, Ntokozo, had always wanted to be famous. I had always openly vowed that I would assist her in any way possible to make her realise her dream. Perhaps it was my secret desire too to achieve mine by going on record as the man who made it possible. So one day, I took her for lunch to a state-of-the-art restaurant in town where I knew she would be able to interact with illustrious characters of our time.
She wore the best tailor-made sundress that any summer season could offer. It was a sleeveless dress that bared shoulders and part of her back. It also alluringly exposed just a fair proportion of her cleavage, enough to attract a gentleman's glance and still within limits to retain her respectability and self-esteem.
She went aboard her highest stiletto heels that signified her climb up the social ladder. With bracelets, necklaces and earrings working in collaboration to assume the euphonic roles of string, wind, percussion, brass and keyboard instruments, all relevant eyes were drawn to her figure of female fineness. I knew her celebrity line of ancestry was beckoning to her that day. She looked as deliciously elegant as any female adolescent would wish to appear.
The moment we sat at table, waiters scrambled to give us a top-of-the-range service. Each waiter pleaded with us to try his menu. The glowing smile on her face confirmed that she was relishing the moment.
"Eat anything you want dear," I assured her. "Order a little of each just to get an idea of what your taste buds prefer."
She laughed and sadly confessed that no one had ever done anything like that for her. I could feel my eyes welling with tears as she said this. When I raised my hand, three waitresses rushed to our table with pen and notebook in hand.
"Anything you'd love to eat?"
"Bob Evan's Cheddar Baked Potato Soup as an appetizer please," I said.
One waitress quickly jotted down the order. I must confess that I had never heard of this soup and I had no idea how it would look like. All I wanted was to be a unique spice that would blend in perfectly well with other ingredients in the recipe of fame. I gazed at my girlfriend who was still too absorbed in the menu to see that the three waitresses were waiting on her with pens on notebooks. I somehow sympathized with her. In this upmarket eatery, there was absolutely nothing familiar to both of us in their menus. So when finally she lifted her head to place her order, I knew it was not what she wanted. I was silently glad though that she had chosen a different soup. That was going to give the two of us a chance to taste the different dishes.
From our facial expressions, I guess the third waitress picked it up that we had no idea what we would eat. She advised us to order anything we wanted. She promised to personally ensure the chefs would prepare that.
"You mean we can order a simple meal like rice and chicken?" I asked with enthusiasm.
"Absolutely anything," she confirmed, "Diets on our menus are additions to foods consumed in every household."
We surreptitiously sighed in relief, each pretending to the other that the information we had just heard was insignificant.
"We will place an order in five minutes. Please give us time to ourselves for now," I said. The waitress smiled and walked away. "The soup I ordered," I laughed hysterically, "It should've potatoes in it. Will you help me eat it?"
She giggled and placed her hand on mine, "Haven't you been to this place before?"
"Was here once with my cousin. We had no money to buy anything, so we sat at that table," I pointed to a table next to the door, "When waiters brought us menus, we requested cold water. After quenching our thirst, we left the menus on the table and continued with our daily business."
Ntokozo fell down laughing, "But did you have money for any food?"
"No," I chuckled, "We had made a detour into this restaurant because we had been very thirsty. No other shop had running water."
We kept each other in stitches. Everyone who saw us envied our cheerful spirit of togetherness. Our soups were served.
"Eat dear," I boasted, "It's our money."
"I'd rather drink mine," she giggled.
I think our friendly waitress who understood our needs overheard us. She walked straight to our table and said,
"Okay, for a beautiful young couple, let me recommend Today's Special for you. Our starter shall be oysters served with fresh caviar. Our main meal shall be Langoustines, pan-seared in a mouth-watering lemon butter sauce, served on a bed of aromatic coconut jasmine rice. Then for our dessert I'll give you Baklava Cheesecake. This is a delicious baked cheese cake with delicate folds of meringue and honey, carefully layered on cream cheese and Baklava. Seafood goes well with white wine. So for this meal, I'd recommend a bottle of Hartenberg Sauvignon Blanc. It's bold, lite and crisp. It's buttery on the palate, pairing well with the langoustines."
The sound of this meal whetted our appetites. Within an hour, the waitress laid it on our table.
"Eat and enjoy," she smiled. The meal was pleasant in every sense. We savoured it to the last crumb until we burped. The only thing left untouched were our toothpicks. Our bill was placed on the table.
"It's quite affordable for students at college," Ntokozo said and I agreed.
When I opened my wallet, there was not even a coin. I sweated. When we both realised what we had done, it was too late. We were asked to clean toilets and plates to cover our expenses. The next morning, our story was in the newspaper…people talked about us and that's how we became famous.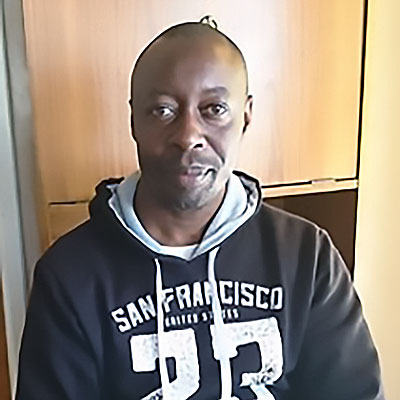 Pentecost Mate lives in Bulawayo, Zimbabwe's hub of artistic expression. He won first prize in the Randalls National Creative Writing Competition at age sixteen. He was also a first prize winner in the nation's story reading competition during the launch of Short Writings from Bulawayo 3. He is a former National Arts Merit Awards (NAMA) nominee. He has more than twenty publications. His most outstanding works include: The Underwear and Other Stories, Divorce Manual, Critical Appreciation for 'A' Level Learners, Lulu and the Old Man, My Rights and Other Poems (NAMA nominee 2019), Ntombizodwa's Journey to Town, My First Phonics Friend, The Economy Jugglers, Cyrene Mission in the 80s, Fun at the Fair and The Looters. His works in anthologies are found in Children's Prayers, Free Fall (New Delhi, India), Short Writings from Bulawayo 3 and It's Time.  His recent poems were published by Ponder Savant in Southern California, USA.