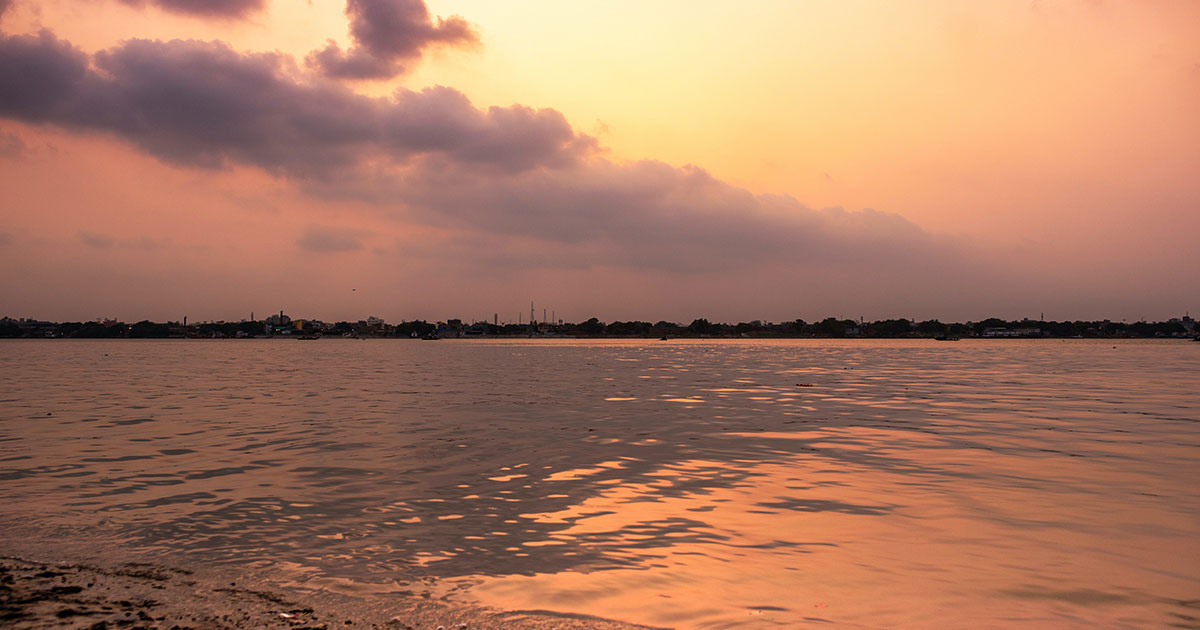 'Heart's Secret'
Annapurna, in her 70s, was distressed by hiding a secret in her heart. After struggling to get a noon nap, she sat on one side of her bed, placing her right hand on a soft white pillow. Her hand was slightly shaking, and a few drops of sweating appeared on her forehead. She had been dealing with a secret for years, sometimes making her nervous. A knock at the door made her head turn. Her daughter-in-law, Abhilasha, entered the room with a hot cup of cardamom tea and a few cookies. She smiled at Annapurna and offered her tea. Annapurna reluctantly smiled and stretched out her shaking hand to hold the cup of tea.
Abhilasha looked at her shaking hand with anxiety and sensed something unusual about Annapurna's behaviour. Her soft touch was relieving for Annapurna. Abhilasha felt it was the restlessness Annapurna had at times. Abhilasha could see some changes in her mother-in-law's behaviour. She felt the fear in Annapurna's eyes and often was lost in her thoughts.
Abhilasha asked, "Maa, Are you alright? What is it?"
Annapurna replied, "Nothing. I am a little nervous. You know it, the old age anxiety of dying soon."
Like every time, Annapurna would change the conversation and distract Abhilasha's attention from her. Abhilasha left the room once Annapurna started reading a chapter of the Bhagavad Gita. Once Abhilasha told Animesh about his mother's anxiety. He would pay less attention, saying it was nothing but growing old issues. Abhilasha, a compassionate woman, could feel old Annapurna's fear of losing her life and dear ones at the hands of death. She wanted to provide her with as much care, love and affection as possible. The family doctor would visit Annapurna to ensure she was in good health.
Days passed by, and Annapurna was caged more in her thoughts. Her thoughts of the early years of married life and her not cordial relationship with her mother-in-law were depressing. Annapurna could vividly recall her wedding day. She was beautifully adorned with a Banarsi saree with gold jewellery pieces and lace of mogra in her hair. The red bindi and rosy lips enhanced her beauty as a traditional Indian bride. Her parents raised her lovingly and married her out of their choice and desire. And her fate was sealed. Like an obedient daughter, she politely agreed to the arranged marriage. Annapurna realized her life had changed after her marriage. Her husband, Surendra's, house became her new home. He was the only son, making her mother-in-law highly possessive of him. Her mother-in-law started becoming insecure about losing her son to Annapurna.
As days passed, Annapurna's mother-in-law revealed a solid side of hers as a strict mother-in-law. Annapurna became a housewife and juggled household chores and criticisms. Her husband was quite an obedient son. The norms of a patriarchal household restricted him from questioning his mother for not sharing a bond of equality and justice with his wife, Annapurna. He was fearful of showing disrespect and losing his mother's love. It was only during the birth of her son that Annapurna's mother-in-law took a little care of her health to bring her grandchild on earth smoothly. Soon after, Annapurna's mother-in-law again turned into her strict disciplinarian self, who would control the entire household by interfering in almost every decision concerning the family. Annapurna was slowly losing her peace of mind and tranquillity. She developed anxiety about losing her right over her son, like her husband. She was emotionally damaged. Her parents would not come to her rescue, as she belonged to a traditional orthodox family where once daughters get married, the parents never interfere in their daughters' married life. Daughters become the symbol of their parents' dignity and respect; leaving their in-law's house would permanently lower their parent's dignity.
An angry and frustrated Annapurna decided to get rid of her mother-in-law. One night, Annapurna bravely entered her mother-in-law's room, and during sleep, she forced a bed pillow on her mother-in-law's face and forcibly killed her. Being an asthma patient, her mother-in-law did not take much time to lose her breathing. Annapurna quickly left the spot and entered the bathroom. She stood still before the mirror and convinced herself she had done the right thing.
The family and relatives thought it was a natural death due to asthma issues. Years passed, her husband died, and Annapurna kept this secret of killing preserved in her heart. She did not dare to bare this truth before anybody. As she grew older, she started developing anxiety and restlessness about killing her mother-in-law. She began reading religious books, meditating to lessen her guilt, and seeking penance. But nothing proved to be of much help to her. After her son married, she became more restless, thinking, what if her daughter-in-law would kill her someday?
One afternoon Annapurna broke down. Abhilasha was shocked to see her mother-in-law in distress. When pressed Annapurna said, "I killed my mother-in-law. I am not at peace." She bared the truth about killing her mother-in-law. Abhilasha was numb. She struggled to console Annapurna. Animesh encountered the truth from Abhilasha, and they decided to keep it a secret forever.
The next morning, Annapurna expressed her desire to visit the Varanasi Ghat and take a holy dip in the river Ganges to get rid of her sin. They reached the Ghat, and Annapurna made a sacred dip in the Ganges. She was calm and quiet the whole day. Abhilasha and Animesh prayed for her mental peace. At sunset, they were back in their Lodge. But fate had other plans for Annapurna. At night, she went out alone to the Ghat with a heavy heart full of regret and embarrassment. She decided to end her life. Annapurna jumped into the Ganges and drowned herself. The following day, Animesh and Abhilasha found her dead body near one of the river Ghats. They were shocked and remorseful at Annapurna's death.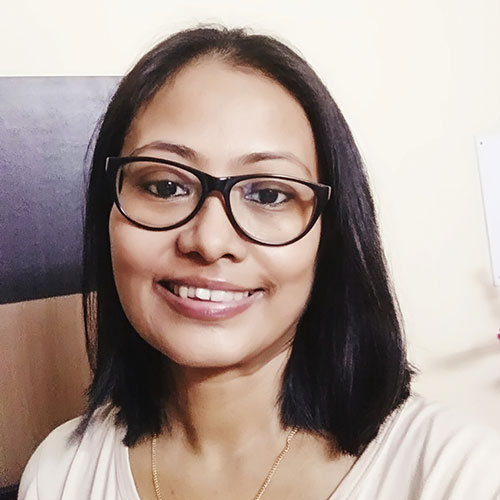 Meenakshi Gogoi completed her PhD at the Jawaharlal Nehru University (JNU), Delhi, India. Besides research and writing academic papers, she is interested in writing articles, short stories, and fiction and penning her thoughts in Hindi. She loves to read non-fiction, Urdu poetry and biographies. Nature photography is her passion, as she loves to capture nature's beauty and animals. Her short story titled 'Those Happy Days in My Second Home' was published in the Otherwise Engaged: A Literature and Arts Journal, Vol.10, December 2022. Currently, she is enjoying her motherhood to her nine-month-old daughter, Amrita. She lives in Guwahati, Assam.