By Tim Clark
It is an oddly conflicted time of year. Freezing temperatures sharpen light, intensify sound. Cold, cloudless mornings before sunrise can be painfully beautiful. Everything is distorted with clarity. Everything looks exactly the way it is, not the way it should be, the reality is too strong. But, it is the shadows that get you, the light of a million stars illuminate the surface, points, planes, angles all in stark relief. But, behind the light, under the trees, in the shadows, you don't know what's hiding there. Is that a pair of eyes peeking, glowing, from the bush?  Too much contrast, not enough exposure.
Then the snows come. Let it snow. Nothing can hide in all that whiteness. The world is a safe place again. It brings a blanket of sanity, familiarity, to a world gone mad with visual information, audio overload. Snow brings a measure of comfort. Everything is softer, rounded, sensual curves, beautiful drifts, sound and color tamed.
There is a time between Thanksgiving and Christmas that fills my world with madness. Everything runs too fast, burns too hot. Traffic is too heavy, work is too filled with work, and I am filled with loathing and disgust.
"Did you have to wait until the last minute to scour the internet for gifts, you lazy bastard?!?!" Ebenezer Scrooge has nothing on me. Then, the time where my work closes between Christmas and New Year's Day. And things soften, slow, I catch my breath, unclench my fists, and forgive my fellow humans the world over. Everybody breathes easier, yes?
Once the madness is over I can return to the gym. Exercise is the fountain of youth. My doctor, the orthopedic specialist and the physical therapist all tell me to keep moving. "Stay active," is what they say. Stop sitting around, fatso, is what they mean.  But I appreciate the etiquette.
Between Christmas and the New Year the gym is mostly empty, just a few die-hards and a few people terrified of their doctor (like me). A soft, simple world.
My wife and I start each workout by walking around the track. It is a peaceful, easy way to warm up. Plus, it is the entire experience without the actual work. The track loops around the whole gym.
In the back are the free weights and the serious lifters, the people who scoff at elliptical machines and stationary bikes. They have one goal, getting bigger. Grunts, shouted encouragement, barbells filled with metal weights drop, crashing to the floor. Back there, everything is loud, aggressive, coated with primal energy. Even the women are muscular, hard like iron, almost scary. Everybody is laser focused on one thing. Strength.
Passing by there, the mirrors used to watch the process of lifting and to dissect form are replaced by picture windows, and the racks and bars give way to cardio machines, the treadmills stand next to the waist-high barrier that defines the oval track, and look out onto the weather. Some choose to be plugged in, listening to music, podcasts, audio books, or the broadcast sound attached to one of the televisions hanging from the walls and ceiling, others watch the weather, snow falling on the trees. If you listen close enough you can hear the breathing, the sweat dripping, the minutes being added to each life, as the heart rate is pushed, relaxed, interval training at its finest.
Around to the other side, diametrically opposed to the weights, just past the treadmills and stationary bikes, are the resistance machines. A gentler, kinder workout, not so focused on form, nobody standing, spotting, shouting encouragement. You can still hear it, but it almost sounds charming from that distance. Everything is subdued, relaxed. People stop and look at their phones, barely concerned with the sign asking them not to rest on machines between sets. It is almost a fitness rest area. Yes, people are exercising, but it is with a gentle civility, a quiet, relaxed conversational fitness regimen. In this area, there are a lot of greeting, hellos, handshakes.
Post-exercise hygiene is paramount. Scrub the padded seats, the back rests, the handles, braces, knobs, anything that might have been touched, or sweated on, or leaned against. My wife gets more exercise from cleaning the machine than she does using them. She wipes from side to side, top to bottom as I take my turn lifting. Leave it better than you found it is her motto. She does. When we hike she takes bags to haul out any litter. The world is a better place because of my wife. And the gym is a great place for both of us, relaxing, serene, with enough exercise to keep the doctors in check.
Not now, not when New Year freeze grips people who have spent a month indulging in fudge, eggnog and sugar cookies. Not when spring is following the deep dark winter freeze. All of the people who resolved to get fit are there. Standing, waiting for the machine to open, they don't care about cleaning, or checking your email. They have a routine, found online or in an app, and laid out in concrete. Lifts, curls, presses, lunges, working opposing muscle groups for maximum efficiency. A path calculated from one machine to the next, accountancy in motion. "Are you done yet?" echoes from the walls, as they tap their feet, sigh and wait. It really screws up the symmetry.
But, the snow comes, January waves goodbye, February comes in like a lion and fades quickly. March is waiting. The crowd has subsided, and the regulars, or slightly irregulars, at least in my case, remain. My wife will lift, clean and be happy. I will work at keeping my doctors happy, and a quiet blanket returns to my life. Let it snow, at least until the rains come.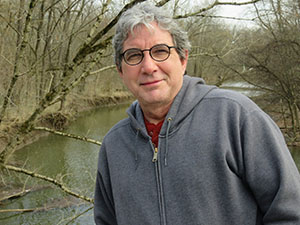 Tim Clark lives in Columbus, OH. He is an employee, a husband, a  father and a blogger. You can see his blog here, Life Explained. He writes occasionally and with pride for Street Speech, a local homeless advocacy newspaper. He is contributor for The Ugly Writers and the Good Men Project. He is particularly vain about his monthly column on The Wild Word. He is working on a novel.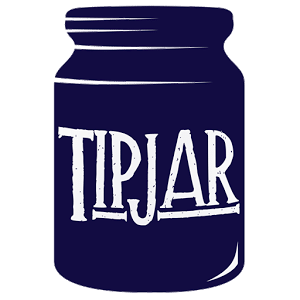 DEAR READER
At The Wild Word we are proud to present some of the best online writing around, as well as being a platform for new and emerging writers and artists.
If you have read the work in The Wild Word and like what we do, please put something in our tip jar.
THANK YOU FOR YOUR SUPPORT!