THE BENEFITS OF IGNORING OUR KIDS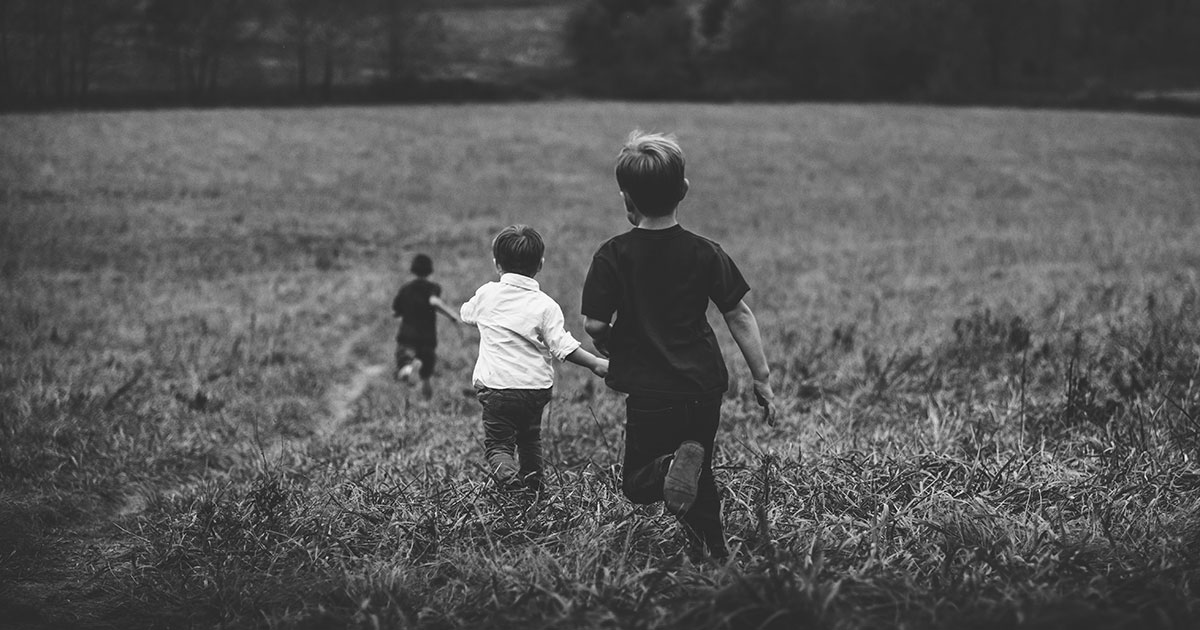 By Jami Ingledue
We were relaxing on the patio one beautiful summer evening with friends, drinking beer and letting the kids run around. I was blissfully ignoring said kids and enjoying some rare adult conversation while the hum of their normal play went on in the background.
But my friend kept interrupting the flow of conversation—"Oh look! She just got across the monkey bars!" "Wow, he just did that karate move he's been working on. Good job!"
My immediate thought was: who the hell cares?
Not my normal response to friendly conversation, but it was because the kids were deep in their own world of play. And we were deep into our own enjoyment of drinks and good company. The last thing I wanted to do was focus our whole conversation on who got across the monkey bars. It's a great physical motor activity, sure, but it's not like her future career depended on it. It was play.
But as soon as the parent noticed and praised her, it became performance. And performance is judged.
There's a whole list of reasons why it's good for the parents when they ignore their kids. To keep from going bat shit crazy is at the top of the list. But I'm talking about the benefits to the kids when we ignore them.
Now, obviously I'm not talking about neglect here, or plopping them in front of a screen all day. And I'm not talking about ignoring their emotional needs when they come to us in need of kisses for boo-boos or a little encouragement.
I'm talking about creating safe boundaries and limitations, and then within that, giving them the freedom to be real people and have their own lives.
 This almost sounds shocking now, we have become so accustomed to scheduling, curating, supervising and monitoring their every experience. I flat-out refuse to do all of that.
Parents are not carpenters, able to fashion our children into what we will. I believe our work is more like gardeners, where we make sure they have good soil and water and sunshine so that they grow into the best version of themselves. But we don't get to choose what they are, and we can't ultimately change it. You can't force a tomato to be a squash, no matter how you try. You could destroy the tomato trying, though.
So of course we have to shape them as best we can into decent members of society, but the best way to do that is to really see them, as they really are—to pay attention to what lights them up—and then try to give them what they need to thrive.
And how can they KNOW who they really are, what really lights them up, if they are always performing for the parental gaze? If their internal motivation and inspiration is replaced by a constant need for praise and validation?
Because that's what will happen if we hover and comment on their every move and decision. And we are now seeing the kinds of adults we get as a result: helpless, anxious ones without intrinsic motivation.
And besides, we all learn everything better through experience. People can tell us things until they are blue in the face and it doesn't matter. And sometimes experience means FAILURE. So I figure my job is to stand back as much as possible, while doing my best to keep them from getting seriously injured—because that is actually the most efficient way (for both sides) for them to learn anything. And then I can be available to talk about it and help them process their experiences.
There are so many benefits to (at least occasionally) ignoring our kids:
They learn to get along with others and work things out. A huge percentage of child play is actually rule negotiation. Think of the development they miss out on if we rob them of that experience by constantly monitoring! Yes, there might occasionally be a scuffle, but these are also great lessons in rules and boundaries, in emotional regulation and empathy.
They see us modeling good boundaries. If our entire lives revolve around them, aside from making them unbearably self-centered, what does that teach them about how to be a healthy adult? How will they learn to set their own boundaries and not make THEIR lives revolve around someone else? Many adults at play dates or gatherings (where free play is the point) will stop their own conversations for any random thought or question their kids have. My answer is often, "go play, mommy is chatting right now, we can talk about this later." I am modeling to them that my own conversation is important too, that my relationships and thoughts matter, and that I don't have to always immediately ignore my own needs in order to meet another's. That's what I want for them too, after all. This is especially important for girls, who are (unconsciously) socialized at a young age to manage the emotional needs of othersTheir creative thoughts are really their own, not just what they think will please us or what hoop society tells them they need to jump through. They can access a deeper, richer wellspring of creative thought and problem-solving.
They can take real pride in their solutions and achievements. They learn that they are smart and capable. In turn, they feel more confident and secure. They know they are capable of dealing with challenges, and the world doesn't seem nearly as scary.
When we respect their own thoughts and feelings and preferences, they will respect other people's as well, leading to greater acceptance and empathy. If their every action and every moment is not dominated by an adult, maybe they will feel less need to dominate others. If we respect their autonomy as much as possible, they will respect others'.
I appreciate how hard this can be for parents who tend to be naturally anxious. But what better gift can we give them than to resist projecting our own anxiety onto them?
We live in a society that tells us we need to curate and monitor our child's every experience. But how's that working out for us? Not very well, I'd say. Spending more time and energy than ever before on overseeing our kids' every waking hour is giving us anxious, helpless kids.
So I say: resist! Let's change that cultural narrative. Kicking back and having a drink with friends and ignoring the kids for a while is the best thing for all of us.
Jami worked as a librarian for over a decade before choosing to stay home when her son, now 4, was born. She also has a 17-year-old daughter. She makes all-natural soap and body products and sells them through her company, Dancing Bee Farms (dancingbeefarms.net). She lives with her husband, daughter, and son on an acre of land in rural Ohio, where they keep bees, garden, and brew beer.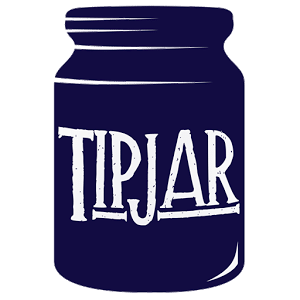 DEAR READER
At The Wild Word we are proud to present some of the best online writing around, as well as being a platform for new and emerging writers and artists.
If you have read the work in The Wild Word and like what we do, please put something in our tip jar.
THANK YOU FOR YOUR SUPPORT!