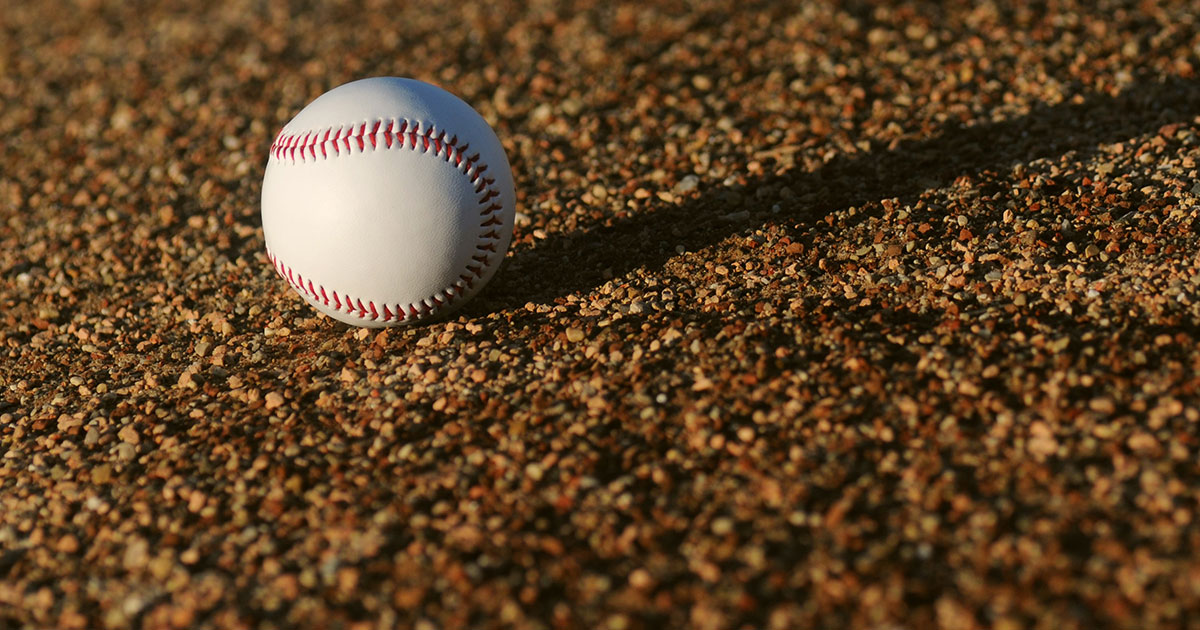 By Ryan M. Moser
I walk out to third base and close my eyes, inhaling deeply and expecting to smell fresh cut grass and cherry bubblegum—like back when I was a kid playing for the Warminster Tigers. Reaching down, I rub the dirt between my fingers. I mentally replay that Little League baseball game when I scraped the skin from my knee as I slid into second and the umpire screamed "Safe!" My brothers and Mom cheered from the grandstands. My proud stepfather stood in the dugout, slapping the other coach's back and smiling. I imagine the taste of spicy pepperoni as the team hung out at Sal's Pizza Parlor after the game, drinking cokes and acting out the highlights of the game. That scorching summer in '87 the Philadelphia Phillies third baseman, Mike Schmidt, was on his way to breaking the homerun record for his position, and the ball games stayed on the car radio every week. We wore red pinstriped uniforms just like the Phils, but my wrinkled socks wouldn't stay pulled up to my knobby kneecaps like they were supposed to; they just rolled down my legs and corkscrewed around my skinny ankles. I was ten and would whine until Dad lost his patience.
"Get dressed and move your ass! We're late!" he'd holler.
Today, my uniform is state prison blue. My old number was 20, just like my hero, Mr. Schmidt; my new number is DOC D84878 and the tags are stitched onto my pajama-like clothing for identification. The scent of Big League Chew has been replaced by raw sewage from the wastewater treatment plant outside the wire, and my team name is Bravo Dorm. Or Work Squad Six.
I've finally agreed to play a softball game between my fellow convicts and guys from a visiting church. Inmates line the benches to watch as small bets are made. Being six four and athletic, there's a lot of pressure for me to play well. I hear heckling from the sidelines and try to tune it out.
"Hit one over the fence today, Big Dog!"
"Don't you lose me fucking money, newbie!"
The dirt under my feet now is not the same as the tan-gold, Pennsylvania limestone soil of my youth – firm and coarse like my German ancestors. It's made of the same sand, clay, and iron oxides, but it's a dull gray mixture of crushed coral, gritty pebbles, and dust. It contains fossils of shellfish that lived back when the Florida Everglades were under the Atlantic Ocean, long before it all went wrong.
I look at the holes in my beat-up glove; look out at the thousand broken men on the rec yard playing chess and lifting weights, brawling and hooking up in the bathroom, and try to recall where my life had made a wrong turn. It's about as hard to put my finger on as hitting a curve ball off Roy Holladay. Whatever the reasons for my mighty fall into addiction and the criminal system, standing on a softball field conjures up a nostalgic melancholy that surrounds me like a swarm of summer gnats.
The first time I came to the recreation yard at Everglades Correctional Institution a year ago, I saw the dirt diamond and rocky outfield from afar. My body tensed up; my cheeks flushed with anger. I heard the crack of a bat and flinched. Seeing the high chain-link fence behind home plate had brought back so many personal recollections of joy and freedom and family that I turned and left. I resented the prisoners for playing my game; despised the administration for building a ball field. They had no right to put such a meaningful piece of my happy past in such an ugly environment filled with sorrow.
I couldn't bear to mix my cherished memories with my present anguish. I didn't want to lose that part of my humanity, for the dignity of baseball to be tainted by the ruthlessness and banality of incarceration. Fuller said that, "Next to beauty is the power of appreciating it," but I wouldn't allow myself to see it that way. I had to separate my beautiful game from the violence and sadness of prison, and forestall the perversion of my pastime, so I made a vow to never go near the players or pick up a rusted aluminum bat as long as I was locked up. But every time I heard a ball game in progress, I popped my head up from the pull-up bars, drawn to the sounds of the game the way the moon is to the Earth's gravitational pull. Hit the cut-off man, I'd say to myself, watching the play from a distance. The object of my contempt had turned into the source of my greatest suffering.
I brush off the bag with my shoe and check my distance to the shortstop, remembering one Fourth of July as a teenager at Veterans Stadium: drinking cold beers at the seventh-inning stretch; parading past the Phillies dugout and across the perfectly raked infield; heading to the wall to lie with my buddies on the manicured grass; watching the red, white, and blue fireworks explode above. Happy Birthday America streamed across the same Jumbotron that my name did for my eighth birthday, thanks to my aunt.
Rat, Muscle, Papa Zoe, Prince, Git Money, White Boy Joe, and the others are warming up and getting ready for the first pitch, cursing and laughing while an officer spies on us from a guard tower. A black AR-15 rifle is propped next to his lunch cooler. The barbed wire fence surrounding the yard shimmers in the brilliant sun.
I wipe the sweat from my brow and pound my worn mitt with my fist, digging into my usual spot ten feet from the third base line, waiting for a line drive. The pitcher lobs it inside and the bat connects—a career gangbanger with face tattoos and scars fields a tough shot to short center and turns a double play. The poetry of this sacred sport is so pure that even a murderous thug can harness its splendor.
I glance towards the bleachers and see the ghostly images of my ex-wife and toddler son, waving to me as I tip my ball cap towards them and blow a kiss. My mind races through a phantasmal array of images from those best of times; managing the Flannigan's Boathouse softball team with my coworkers, family members, and friends all playing together. Spectators chanted and ate hot dogs from the snack bar while I chatted to the ump about his day job as a cop or talked shop with a project manager from my firm. Our kids screeched and ran around the lot. Everyone from all walks of life gathered on that reclaimed wetland/ball field for one night a week, content to forget about bills and the daily grind for a couple of hours.
As I look west towards first base, past right field and through the razor-sharp fence to the cyprus trees of the Everglades swamp, remembering days of glory and moments of bliss, somehow the hard edges seem to smooth over, as if being back at third base is helping to polish the blemishes of a flawed gem. I realize that I have to embrace the game I love no matter where I play, just as happiness is only a state of mind.
The next ball is hit long and tangles into concertina wire 300 feet away, spiraling around the metal teeth before dropping down into the guard dog-run—forever gone into a softball black hole. I know that I'll struggle to find a way to continue on for another three years, but now I realize that instead of loathing the beauty the game, I can just appreciate it.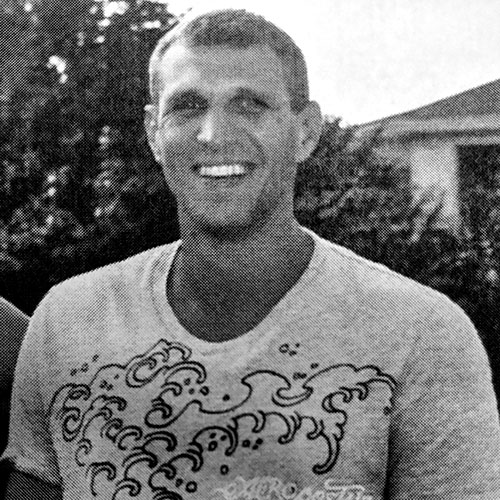 Ryan M. Moser is a Philadelphia native serving a 10-year sentence in the Florida Department of Corrections for a nonviolent property crime. A recovering addict, he has been published in The Evening Street Press, The Storyteller, and The Mindfulness Bell. Ryan is a proud father of two boys and enjoys playing music, practicing yoga, and watching his beloved Philadelphia Flyers on TV.
This column was made possible with the help of Exchange for Change, a non-profit based in Florida that teaches writing in prisons and runs letter exchanges between incarcerated students and writers studying on the outside.

Exchange for Change believes in the value of every voice, and gives their students an opportunity to express themselves without the fear of being stigmatized. Their work is based on the belief that when everyone has the ability to listen and be heard, strong and safe communities are formed, and that with a pen and paper, students can become agents of change across different communities in ways they may otherwise have never encountered.