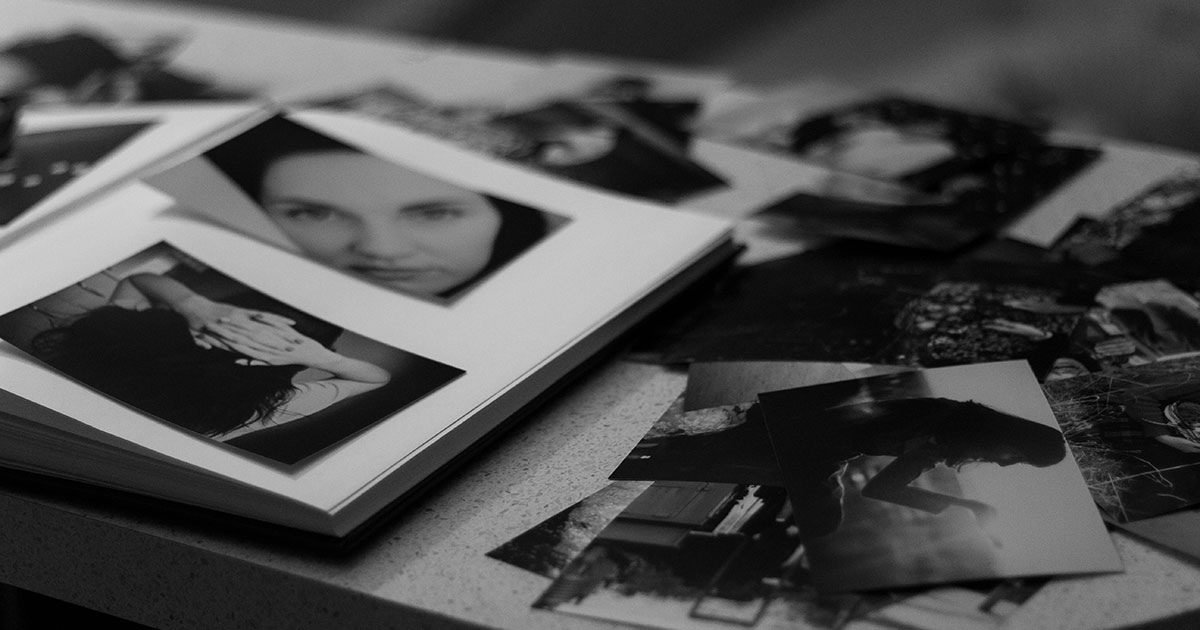 Image by Valeria Boltneva
By Ryan M. Moser
I used to sneak up in the attic and look at my mother's old photographs, stashed inside a ripped cardboard box and covered with dust. I was only ten or eleven, and would sit on top of my stepdad's varsity football jacket on the hard 2″ x 6″ wood rafters and rifle through the box, gazing at snapshots of her life. Some were pictures from her first marriage; others of my grandparent's row home in a 70s-era Philadelphia, ice hockey games, and picnics. A family reunion and carnival photo booth strips. I could stare at one picture for an hour, memorizing every detail in my young mind and imagining what it was like to be there when the picture was taken. That was the beginning of my love of the photograph, and pictures have held great importance throughout my life since.
I collected photographs like artifacts over the years, but when I came to prison I lost all of the precious images that I'd saved for so long; misplaced during my arrest, they were irreplaceable and gone forever. A lifetime of memories illuminated and stamped on cheap glossy paper—worthless in value, but priceless in importance.
Inside the walls of the penitentiary, there isn't much color or hopeful recognition. Not many things to inspire tranquility or sweet nostalgia. Maybe a wildflower on the rec yard or the wisp of a song ending on the radio. A scent of perfume. So in a cold and sterile environment, something as simple as a photograph can become salvation for people like me—a lifeline to reality and things loved.
The photo album from the inmate canteen only cost $2, but it was worth a lot more to me. When I started my eight-year sentence, my family (especially my mother) knew that they had to do things to keep me grounded to my past and present. Sending me photographs was a way to remind me of my roots and what I was fighting for, and those printed images gave me peace. I would hold onto a photo and stare at all the little details once again, often laying on my bunk and looking at a picture of my son or a Zen garden all night, daydreaming and wishing to be home.
The pictures came in letters at mail call, and when my name was called I would hastily rip the envelope open and flip through the stack of my allowable ten pictures, scanning them quickly at first, and then savoring the collection later. I carefully placed them in order of importance in my 20-page album, and coveted the compilation, locking it away in my footlocker like treasure. My moods determined when I would pull it out and look at it; homesick days were made easier by looking at pictures of my parent's pond in autumn or my nephew's soccer portraits. In the mild Florida winter, I'd sit in my bleak correctional institution and pull out my album, finding the pictures of deep white snow on the Pennsylvania mountains, a fantasy of home. Each summer I'd flip through countless photos of the salty Jersey Shore or the boardwalk in Ocean City, gentle reminders of my childhood revelry.
If I flash back to the greatest times in my life, I know that my girlfriend coerced me to pose for a photo at my first school dance, or my brother grabbed me for a selfie at a Phillies game, right after watching Mike Schmidt hit another home run. Someone was always pulling out a camera or a cell phone, snapping quick shots of friends and family and moments of that we didn't want to end; capturing tiny pixels for eternity.
Growing up, I separated my pictures into groups and categories based on timelines and events. One for childhood events. Another for concerts and festivals. Summers at the beach house. Some photos were faded and worn. Some I coveted and enlarged and framed so that they were forever enshrined: a honeymoon sunset cruise in Aruba; my son's first real smile; the Dalai Lama in New York.
I took pictures over the years and saved them to remember all of the good times—a mirror of my memories—and kept most in Ziploc bags inside of a shoe box, carrying it with me through moves and divorces and new cities. Of all the things that stayed with me through change, it was my personal photographs.
But life is impermanent and nothing really lasts forever, and a time comes when you can no longer hold onto the past… even something as important as a photograph. So I've learned to let go of the loss of all of my precious belongings and printed memories—my postcards of happiness. After seven years in prison, I can no longer remember what the picture looked like of my ex-wife and son standing in front of the Philadelphia Museum of Art on a cloudy day, but I know that doesn't diminish the sweet memory. The lost photo is evanescent, but the sentiment is carved in stone.
Two years ago, my photo album was rendered obsolete when we received DOC tablets, allowing my family to send unlimited digital pictures to a photo gallery. In times of worry and disheartenment, I sit and scroll through my new collection—ever respectful of my old album buried in my footlocker—and pause on the landscapes and profiles and action shots of my family and friends. Vacation pictures sit side by side with my son's high school graduation portrait and a Bucks County pumpkin patch. Hundreds of pictures to remind me of the life I get to go back to next year, of the other reality that waits on the other side of these gates; a new beginning. Pictures of nieces and nephews I've never met. In-laws who joined the family after I fell. So many pictures of the most meaningful things in my life—the things worth fighting for and my reason to stay out of prison.
When my father died this year, I scrolled through my photo gallery for days, staring at his pictures through tears and laughter, looking at photos of him in a chicken Halloween costume or proudly posing in a tux at my stepmom's side for a university gala. Without those photographs, I may have still been able to mourn, but I would have been bitter. Being able to look into his blue eyes allowed me some closure, an opportunity for remembrance of someone I loved. It made me happy to relive my memories of him through a photograph, and that's all I can ask for in here … a chance to remember.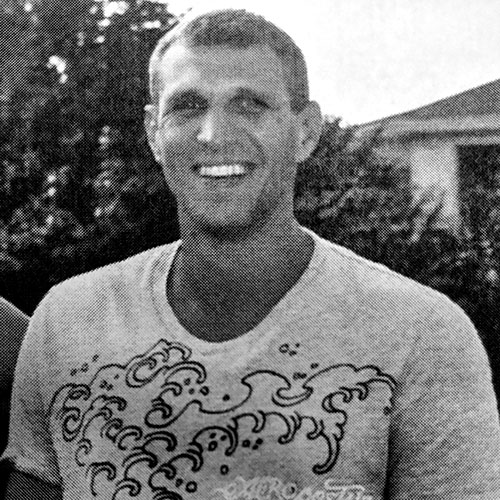 Ryan M. Moser is a recovering addict serving a ten-year sentence in the Florida Department of Corrections for a nonviolent property crime. Previous publications include Evening Street Press, Storyteller, Santa Fe Literary Review, The Progressive, themarshallproject.org, medium.com, thewildword.com, thestartup.com, and more. In 2020, his essay "Injuries Incompatible with Life" received an Honorable Mention award from PEN America, including publication on pen.org. Ryan is a Philadelphia native who enjoys yoga, playing chess, and performing live music. He is a proud father of two beautiful sons.
This column was made possible with the help of Exchange for Change, a non-profit based in Florida that teaches writing in prisons and runs letter exchanges between incarcerated students and writers studying on the outside.

Exchange for Change believes in the value of every voice, and gives their students an opportunity to express themselves without the fear of being stigmatized. Their work is based on the belief that when everyone has the ability to listen and be heard, strong and safe communities are formed, and that with a pen and paper, students can become agents of change across different communities in ways they may otherwise have never encountered.